Digital Solutions to Navigate Challenges and Drive Innovation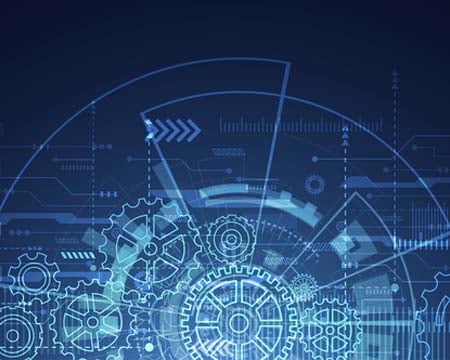 We want to help you grow and thrive in the digital age—no matter where you are in your journey.
Let's Talk
The development and evolution of generative artificial intelligence (AI) is happening at unprecedented speeds. The magnitude and momentum of this advancement is unparalleled—it seems there has been more innovation in the past 18 months than in the last 15 years combined.
AI has far-reaching implications and provides innumerable opportunities that will require organizations to systematically reimagine how they operate. These new capabilities will affect every aspect of business operations, from IT and finance to marketing and sales. The world has not seen a technical advancement like this since the advent of the Internet.
But AI is not (and will not become) the be-all end-all of business success. We believe that AI is a force multiplier for an organization's most valuable asset—its people. When done right, AI has the potential to increase the performance, productivity, and efficiency of people, enabling them to do what people do best—creative problem solving and strategic thinking. AI can consume multitudes of data, recognize patterns, and perform predictive analytics from natural language prompts, but AI will never think or ask questions like a human. The power to drive accelerated change still lies in the hands of your people.
While organizations that capitalize on AI now will undoubtedly have a competitive advantage, to get ahead and stay ahead, AI must be incorporated in the organizational strategy with a thoughtful and strategic plan for the future that reimagines your people, processes, and technology. Similar to how the Internet was once a competitive advantage, as AI continues to advance, there will come a time when generative AI is just part of the cost of doing business. One of the biggest challenges for business leaders in the short-term will be balancing the business value of AI and its inherent risk. For long-term success, you must proactively plan for a digital future.
There are certainly unknowns when moving into uncharted territory, and regulatory bodies still have much work to do on developing a comprehensive regulatory framework for AI. At Eide Bailly, we are committed to investing in and innovating with the changes occurring in the marketplace. People are at the heart of our business, and we will continue to leverage technology to enhance the lives of our employees and improve the experience of our clients.
"Our firm was founded in 1917 and we know how powerful innovation can be in changing the way we live and work. The advancement of AI, and all technology for that matter, is really incredible to witness. It will help us get to the work that matters and help our people do really interesting things. We are very excited to be investing in and transforming our firm for our people and our clients."

– Jeremy Hauk, Managing Partner/CEO | Eide Bailly
We will take a business-first approach in creating forward-thinking strategies for our clients in which generative AI increases efficiency, enhances security, and accelerates their path forward. With full certification in Microsoft's newly unveiled generative AI technology—including Copilot and Fabric—our team is committed to helping our clients plan for their digital futures.