Business Process Automation
Free up human resources, save time, and reduce errors by automating your business processes.
Manual business processes cost time, produce waste, and increase the risk for error. Smart automations can increase productivity and allow your employees to focus on higher-value tasks while also reducing human data-entry errors, ensuring compliance of processes, and improving the accuracy of your data.
Eide Bailly's team of skilled developers and integration specialists provide tailored solutions to simplify the user experience, automate workflows, and customize your existing business solutions to fit your needs. We can optimize existing systems or create new applications that allow your organization to run smoother and more efficiently.


Robotic Process Automation
Robotic Process Automation (RPA) is specifically designed to eliminate highly repetitive and tedious tasks, enabling process improvements that other solutions don't typically provide on their own. But RPA isn't always included in the conversation when organizations are upgrading their technology or reviewing their data strategy—its capabilities aren't widely understood, and it's often overlooked or used incorrectly.
RPA can save your organization time, reduce risk, and expedite revenue, as you're no longer hung up on manual processes that are slower, more error-prone, and labor-intensive. It can also improve data integrity, increase productivity, and allow you to better leverage your existing talent.
Streamline your processes to improve operational efficiency.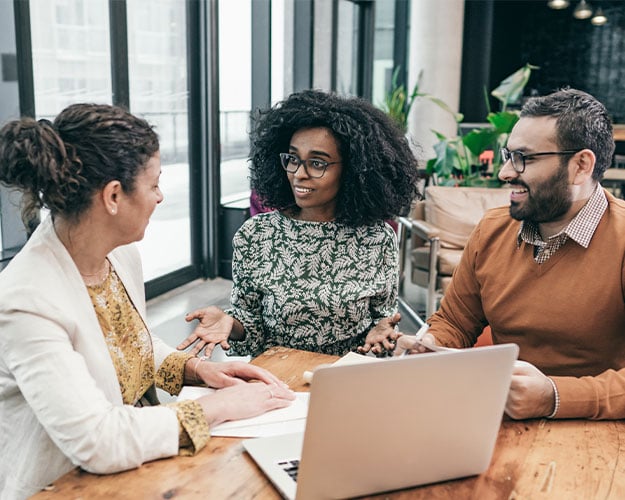 We can help you automate workflows across your organization.
Talk to our specialists
Leverage the power of our low-cost, high-impact automation solutions.
Our Latest Thinking
Stay up to date on Business Process Automation content
Subscribe
Wherever you are in your technology journey—Eide Bailly can help.
We like to think of ourselves as advisors first and technology providers second. Our team uses their expertise in system design and architecture to take a business-first approach in creating solutions that save you time and money.
Business Process Automation Leadership