Implementing a new software in your business always comes with risk. It can be one of the best investments you make, or it can be the worst. It all depends on how you approach the software implementation itself.
Whether it's a business-critical system – like your financial management or CRM – or an add-on tool for additional functionality, you want to make sure your money is being put to good use. So what are the common implementation risks and how can you avoid them?
3 Implementation Risks
1. Designing a Bad Solution
The main goal of any software implementation is to improve. You don't want to recreate what you currently have; you want to improve it. Why else invest in something new?
Often, businesses can become so focused on how they've always approached a process that they forget to step back and look at the bigger picture. When all you've known is one way of doing things, it can be hard to trek into the new. But designing a new solution to perform just like your old legacy system will do little for improving your business. To take advantage of the efficiency and process improvements of a new solution, you need to be willing to change.
Don't box yourself into the same way you've always done things. If you want to stay with "the way we've always done it," you won't get much out of your implementation investment.
You also need to be willing to invest enough time in the implementation itself. One of the biggest risks facing your implementation is inadequate resources. Failing to have a dedicated team devoted solely to your project poses a huge risk to your outcome.
Involving stakeholders and process owners throughout your implementation is the best way to avoid designing a "bad solution." Devoted resources—whether it's an in-house team or through a qualified implementation partner—will make for a better designed and more functional business solution.

2. Poor Adoption Ratings
Have you ever implemented a new tool only to see little change? It's unfortunately a very common problem, and it boils down to user adoption and acceptance.
If you've made the business decision to invest in a system like NetSuite or Salesforce, your team needs to know that its use is not optional. This needs to be communicated clearly and often, from the top down. And do not confuse "leadership buy-in" with merely being system support. Business leaders must actively use the system, too. Otherwise, why would your team?
People are creatures of habit. Change management and user adoption are key to mitigating risk during a software implementation.
Gather the necessary support and buy-in from your leadership and top executives. Good communication on the importance of the new system will go a long way to avoid adoption issues.

3. Trying to Do Too Much at Once
Upgrading to a new software is an exciting time, particularly if your team has strong feelings about your legacy system. But with all the excitement and endless possibilities of a new implementation, it can quickly lead to over-enthusiasm. You do not want to bite off a bit more than you can chew.
A good way to keep expectations in line? Approach your implementation project in phases.
You can keep isolated parts of your old system in place temporarily until the "core" of the new implementation is in place and functional. Tackling these areas in a later phase allows you to focus on setting up the new software's foundation as strong as possible. It also forces your team to focus on the "essentials" instead of becoming distracted by all the "extras" right out of the gate.
A phased approach also gives your team more "quick wins" to show the system's value sooner. Small, steady strides like this helps create a functional tool that you can build upon. And it also helps deter the "project fatigue" that can set in on a long implementation.
Keeping these implementation risks in mind will help you prepare for and avoid them throughout your project.
And of course, picking the right implementation partner will also help.
Reasons to Implement Versus Biggest Implementation Risks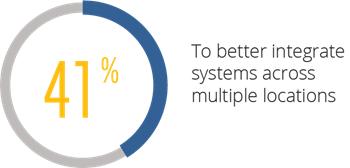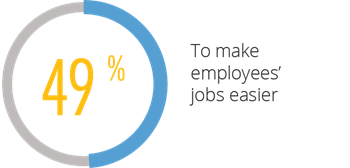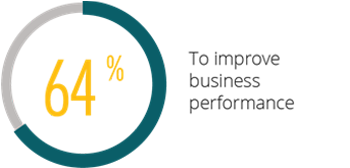 Implementing new software can significantly improve the way your business functions. However, it's important to acknowledge the biggest risk factors in order to ensure success.
---
Are you ready to implement a new software in your business? Our team can help you minimize the risk and maximize the rewards.
We're Here to Help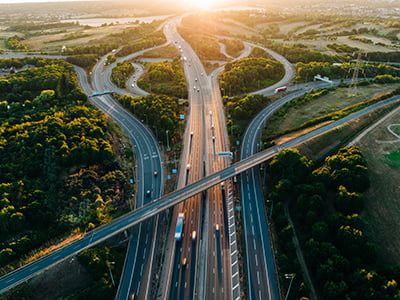 From business growth to compliance and digital optimization, Eide Bailly is here to help you thrive and embrace opportunity.
Speak to our specialists