As your organization scales and changes over time, managing business processes becomes increasingly complex. Organizational leaders are often so busy keeping things running that there's little time left to devote to reviewing processes. This lack of review essentially institutionalizes inefficiency and ensures that you will stay in a continuous cycle of wasting time and resources.
Whether your processes started out inefficient or you've just outgrown the old way of doing things, process improvement is vital to the continued growth and success of your organization.
Process improvement isn't just for internal optimization—it's also about making sure that you are providing quality products, customer experiences and vendor relations.
Identifying Inefficient Processes
The first (and simplest) way to evaluate your processes is by having a collaborative conversation. Gathering a cross-functional group of people in a room provides an opportunity to identify how processes really work and outline inefficiencies that you can immediately improve. For example, your operations department leaders may not realize that the finance department leaders use inventory reports to make strategic business decisions. It's natural for information to become siloed, as teams are often so focused on keeping their pieces moving that they lose sight of how interconnected business processes really are. An open conversation can help form a big-picture view and allow teams to deliver shared information in a faster, more cohesive way.
Another way to strategically weed out inefficiencies is to visualize your processes with a strategic business process map, like a swim lane diagram. A swim lane diagram is a flowchart that will allow you to see the workflow of each process and where each functional player touches a piece of information. This can help you see where there are bottlenecks and redundancies within a process.
Here's what a swim lane diagram might look like. Notice that these diagrams are similar to flowcharts but provide more detail in the "lanes" that identify which person or group is responsible.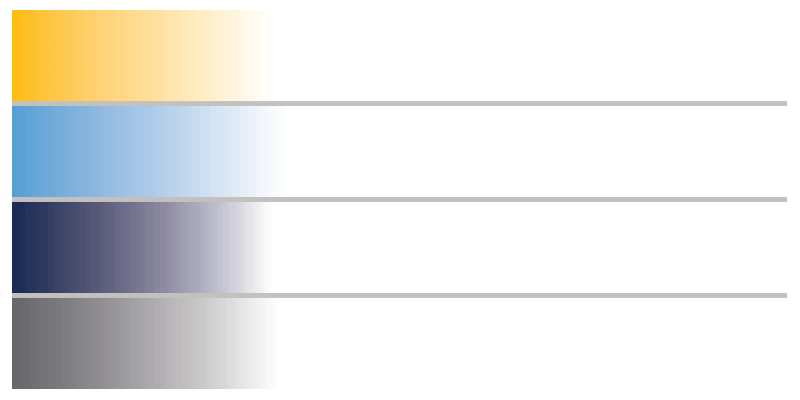 Reviewing Digital Business Processes
There is a misconception that technology and automation are a quick fix for streamlining processes. However, your digital processes can have just as many bottlenecks and redundancies as your person-driven processes. People and technology cannot stand alone; you can't talk about one without talking about the other. It's important to analyze how technology is used to support your key business processes and whether or not your organization's IT environment is meeting strategic needs. Start thinking from an improvement mindset by focusing on these four key areas:
Business Applications: Review the use of current business applications, including their functionality and the level of adoption. Are there opportunities in which technology can be used more effectively to support your organization's key business processes? Could automation reduce multiple steps in a process? Are your business applications scalable for future growth and support? Red flags for non-scalable applications include being stuck in version-lock because updating to the latest release would break customizations and integrations of it or being forced into a continual hiring pattern just so you can keep up with workload.
IT Operations & Infrastructure: In today's business landscape, your IT health is mission-critical. Conduct a thorough review of IT support processes, system operations and maintenance. Review the following components of your IT infrastructure to ensure you have the appropriate foundation in place to power your critical business systems:

Cloud vs. On-Premise System Capabilities
Server Architecture
Network Design
Remote Access Methods
Desktop/Laptop Standards
Contingency Planning and Disaster Recovery
Backup Strategies
Hardware Age
Warranties
Viability
Supportability

Security: The threat of a security breach has never been stronger. That's why it's vital that your organization maintains a secure IT infrastructure. Do you feel confident that your business data is secure? Does it make sense for your organization to explore security as a service? Take account of your security practices in these areas:

Firewalls
IPS/IDS
Next-Gen Antivirus and Endpoint Detection and Response
System Hardening
Secure Email
Vulnerability Management
Network and Endpoint Security Monitoring
Log Management and Correlation
Mobile Device Management

Data: In the modern digital economy, most organizations are collecting massive amounts of data and are struggling to develop effective solutions for turning data into "intelligence" for operational decision making. It's important to review these four data areas to identify value and produce better business results:

Data Governance: Evaluating the quality, management and availability of data required to meet business expectations. We frequently find that core business systems are not consistently collecting the quality data required to support business intelligence strategies.
Data Accessibility: You can't make decisions without easy access to your data. If you are regularly struggling to gather and combine your data sources to paint a clear picture of your business, or team members are coming to strategic meetings all with different figures, it's a sign your data accessibility and structure needs to be reviewed. Having the right data foundation in place will enable you to accurately and efficiently understand what your data is telling you.
Embedding Business Intelligence: Identify opportunities for your organization to utilize business intelligence solutions to drive better decision making at every level.
Data Infrastructure and Maturity: Assess your organization's current level of maturity in the use of data as an organizational asset and a roadmap that drives performance and business outcomes. Are you seeing the full picture, or do you have a long way to go to elevate your data?
Not sure where to start? Download our Data Analytics Playbook so that you can learn how to start making strategic, data-driven decisions.
Identifying Inefficient Business Processes
Once you've evaluated your general applications, operations, data and security, you can dive even deeper by asking yourself the following questions to identify inefficient business processes and explore additional technology solutions to streamline them:
Do you use multiple systems to track your projects, accounting, inventory and financial reports? Do these systems talk to one another?
Are there manual processes performed outside of those systems for tracking or reporting? How are they managed, how often are they updated, and how many team members are involved?
Is there an overlap or duplication of efforts to track these processes across roles, teams, departments or locations?
Are you able to actually see the data you need in real-time?
How often do you use your financial reporting? How long does it take to get the final product? Better yet, can you trust the numbers being reported?
Does your technology have the ability to scale as your business changes?
If you don't have the time to devote to a process improvement analysis, it might be time to call in backup. Eide Bailly has a specialized team devoted to providing solutions to your business challenges. We can help you work through your digital transformation, business and technology initiatives, strategic planning, organizational design assessments and implementation projects.
Improving Business Processes
It's important to look at your organization holistically so that you can get a big-picture view of your processes, but the size of your organization may make this seem overwhelming. It's tempting to review processes on a department-by-department basis, but you can't make real change in your organization by looking at your departments in a vacuum. Instead, pick a department to start with and work your way outward, examining how each department functions individually as well as how each department interacts and shares information with other departments.
For example, in an examination of the accounting and finance function of one of our clients, we found that inefficiencies in the AP invoice processes (invoices needing investigation, item receipts not completed prior to invoice receipt, missing information on purchase orders/receiving, methods of recording freight, challenges with staggered shipping, etc.) were actually born from inefficiencies in other departments.
This resulted in the purchasing and receiving processes being reviewed for efficiencies and opportunities to reduce the work performed by accounting and finance personnel.
We determined that it would be beneficial for the organization to move toward more centralized purchasing. With over 50 employees having purchasing cards, a large number of invoice-approvers and a very decentralized purchasing philosophy, a more centralized approach to purchasing would simplify purchasing functions, streamline invoice workflow and approvals, and provide for better vendor management, as well as leverage the organization's buying power and any volume pricing benefits.
We also discovered that the client could utilize functions in their business management software to streamline their processes. By implementing an added module to their existing ERP, the client would be able to easily onboard vendors and track their performance, automate tedious tasks, improve collaboration and, overall, make their jobs easier.
Once you've identified your inefficiencies, the first step to process improvement is change management. Whether you're restructuring your teams, replacing outdated systems, upgrading your IT environment to stay compliant, or even implementing a whole new technology stack to address your evolving needs, the digital demand on your business is felt most acutely by your people. Studies suggest that less than half of organizational change initiatives are successful, so as your business shifts and responds to the market, you need to keep your people at the top of your change management.
People + Processes + Technology = Success
Your people, processes and technology each play a vital role in your success. Remove one and your project is no longer capturing the full scope of your business. It's like a tripod with a missing leg; you'll never capture a balanced, complete picture without all three.
Employee buy-in of organizational changes can either make or break your project. Follow these four guidelines for a successful change management plan in your business:
Pay special attention to those who loudly (and quietly) oppose change, and hear out their concerns. It's also important to pay attention to your frontline staff during times of change. Often, organizations look to their management group to represent the interests of their teams. But your frontline is the face of your organization, and the morale and input of this group make them absolutely essential to your change management plans. Their engagement is necessary for the project's success, and they are arguably the most important group for you to win over and consider when making changes.
Just like you should hear out the opposition, you should listen to and amplify the excitement of your project's biggest fans. Welcome their enthusiasm and encourage them to be your "on-the-ground" promotional squad. By empowering this unofficial group of early adopters to use their voices, you are presenting the naysayer and neutral team members of your organization with genuine, unsolicited opinions to help reshape their perspectives on the change management process.
Some organizations like to step back and let the organization chart its own path with change. The value of actively partaking in the change management process allows you to influence the outcome—and steer the ship when needed. A great way to guide the project's path is by doing an activity with your team. Whether it's a physical walkthrough of a process as it's done today in which each team member represents a step in the workflow, or a simple, collaborative whiteboarding session, the activity should show the what, how and why: the action, the direction and the vision. The goal is to foster a cohesive team that is all on the same page about what the problem is, how you are addressing it, and why the change is necessary and positive.
There will be bumps along the way; with growth comes growing pains. Acknowledge them and talk about them, and then get back to work. Always keep an open mind to the varying perspectives, differing opinions and many learning styles that exist in your teams. But even more importantly, stick to your defined goal. Do not falter on the core objective. Of the change management plans that fail, 48% were because of lack of follow-through. Don't be a statistic. Fully embrace the change—and everything that comes with it—and engage your team along the way.
Take the Next Steps to Transforming Your Organization
You've identified your inefficient processes, you've taken immediate action to eliminate waste, you've identified where technology can streamline processes and support your strategic initiatives, and your people are ready to move forward with change. Now what?
Our Digital Transformation Roadmap can help you identify potential resources and define your next steps. Knowing where you are, and where you want to go, will help you make strategic decisions that drive growth.
We're Here to Help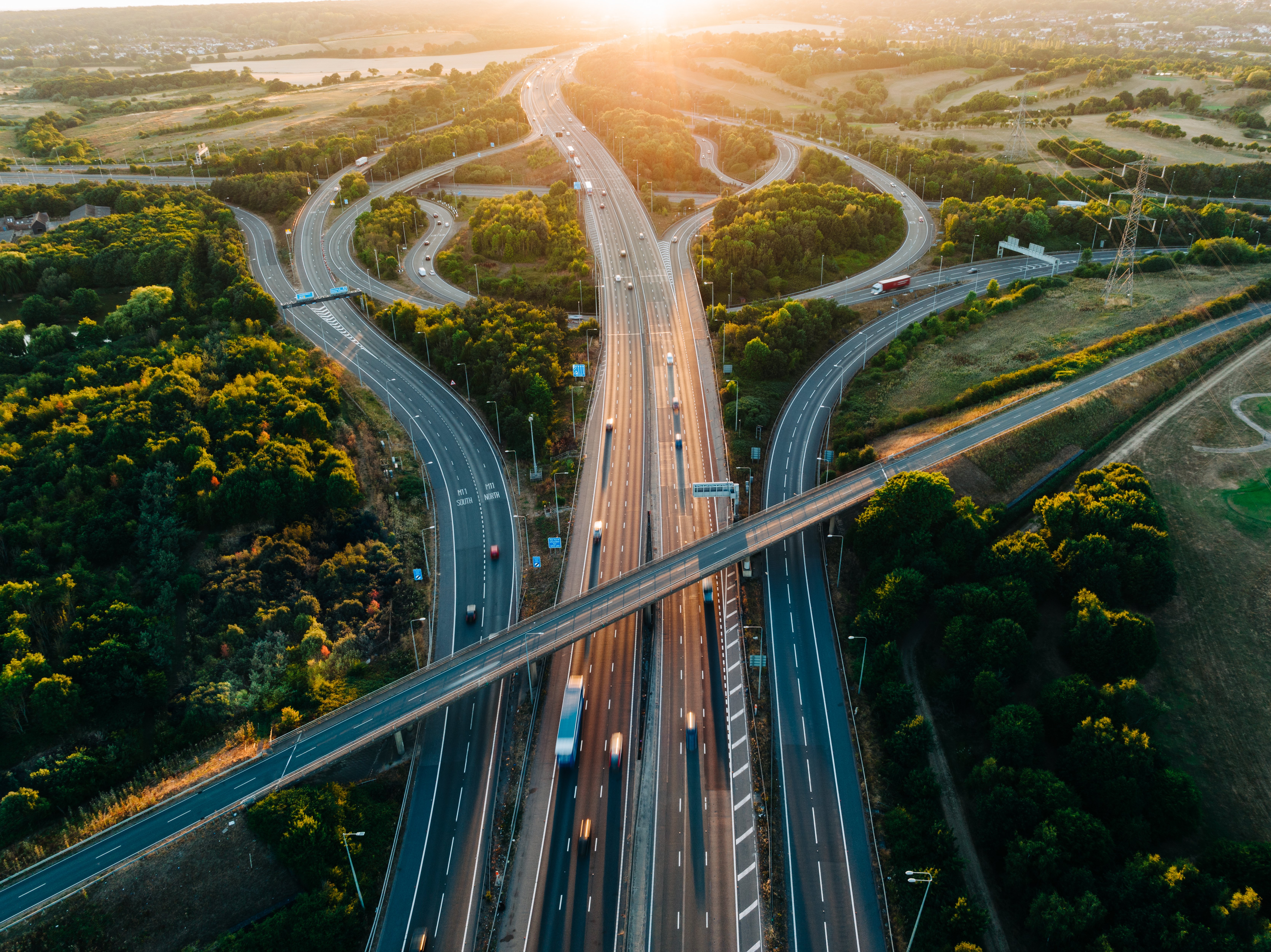 From business growth to compliance and digital optimization, Eide Bailly is here to help you thrive and embrace opportunity.
Speak to our specialists