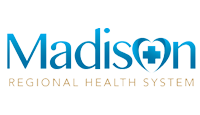 Madison Regional Health System
| South Dakota
An award-winning designated Critical Access Hospital (CAH), Madison Regional Health System in South Dakota provides essential access to healthcare for the rural communities it serves. With one location and 22 beds, the independent organization offers general acute hospital services, emergency care, obstetrics, outpatient care and a wide array of ancillary services.

The hospital is also a certified Medicaid and Medicare home health agency, which serves to coordinate care for people with chronic conditions who receive Medicaid or Medicare. Services include comprehensive care management, care coordination, health promotion, transitional care and follow-up, patient and family support and referral to community and social support services.

To best provide healthcare services to residents who would otherwise have to travel long distances for care, Madison Regional Health System is always looking for ways to operate smarter, better and more efficiently. As part of that mission, they have called on Eide Bailly for help with financial feasibility studies ahead of their move to a new facility in 2015, chargemaster reviews, billing and coding reviews, and Medicare cost report assistance to achieve their overall financial excellence goals.

KEY RESULTS
Increased risk remediation