Critical access hospitals exist to serve the needs of their communities. Specifically, a critical access hospital is designed to reduce the financial vulnerability of rural hospitals and improve access to healthcare by keeping essential services in rural communities.
Yet critical access hospitals are not immune to issues that threaten their existence. Financial struggles, consolidation and turnover in management have all plagued critical access hospitals for years. Today, many are experiencing staff shortages and have had to stretch their resources to provide sufficient telehealth services.
If your critical access hospital has experienced challenges, it might help to assess your operations and determine a better strategy to move forward. Here are a few items to consider if you're hoping to reposition your organization and gain operational and financial strength.
1. Conduct a Self-Assessment
Many rural hospitals have found success in reinvention. They've reinvented their operations and their models to adapt to the wants and needs of their community. But not all hospitals have been able to respond as successfully.
There are four scenarios we've seen in the industry as hospitals reinvent themselves. Assess your operations to determine which resonates with you most.
Successful Facilities
Successful facilities are those with a strong population base and diverse physician groups servicing much of the community's needs. If run efficiently, they will continue to grow and survive because they are adaptable and ahead of the curve. The patient base and community support positively influence these facilities, but the facilities must stay focused on providing an efficient care delivery model and continually look for ways to reduce waste in their operations.
In order maintain a successful facility, it is important to stay aware and of the next wave of trends related to digital access and plan for continual technological improvements.
What You Can Do Next: Continue to be aware of trends, understand changing payor models and demographics, and avoid complacency.
Opportunity Facilities
Opportunity facilities are small, rural hospitals with downward pressure on revenues and volumes but good financials—either from their own cash reserves or subsidies. They have time to plan and adapt as needed based on their financial position, and they have the resources necessary to face key issues, pursue positive changes and adapt to pressure.
What You Can Do Next: Consider what you need to support the health needs of your community given its demographic and economic future, and how your organization can positively impact the broader health of the community and save lives that might not otherwise be saved. If you start with the attitude of "how do we save the hospital as it exists today," you may be doomed to fail. It's important to be open to the possibility of a new strategy that looks different than your current operating plan.
Threatened Facilities
Threatened facilities are those that are in the right location but lack support and are unable to build cash reserves to keep up with the capital demands of the industry. Their cash position may jeopardize their existence even though the community is theoretically large enough to sustain a full-service hospital. They face many, if not all, of the pressures affecting rural hospitals, and they have less strategic flexibility to adapt to change.
What You Can Do Next: Swift action is required to survive. Work to quickly understand your needs, community demographics and realistic options. Don't be afraid to make quick, but informed, choices to change strategy or pursue remedies. Reach out to partners, like business advisors or other potential affiliates, to assist you in your analyses. Many organizations in this position have moved to affiliate with, sell or transfer sponsorship of their organization to larger integrated health systems to help support healthcare in the community.
Adaptable Facilities
Adaptable facilities are located in areas with small populations and transitioning care. They may never produce enough volume to survive as a full-service hospital. These facilities typically have little to no cash on hand and may require substantial funding from the local community or state to remain viable. For most of these facilities, their future might not be as a traditional inpatient hospital. Instead, these communities could look at other alternatives to meet the needs of the residents they serve.
2. Explore Alternative Payment Models
Perhaps the easiest area for critical access hospitals to enter new payment models is in the area of value-based and readmission programs.
Value-based models typically hold back a portion of the base payment for services rendered during the payment year. Funds that are held back by the payor are then available for distribution to providers that demonstrate the greatest value. Readmission programs, on the other hand, hold back reimbursement for providers that demonstrate higher than expected readmissions for specifically identified services. Funds that are held back under the readmission programs are retained by the payor and not distributed to any providers.
Providers that are preparing for value-based reimbursement models must first understand the components considered in the definition of value by the payors. Overall, Value = Quality/Cost, but how does the payor define quality and cost? Medicare defines values with four factors:
Clinical process of care
Patient experience
Outcomes
Efficiency
These factors measure processes, satisfaction, outcomes and cost associated with care rendered by the provider. Providers of all sizes can and should be monitoring these factors within their organization to determine how they measure up today, what opportunities and risks their current status provides and what steps they can and should take to improve their positioning for a value-based reimbursement model.
Readmission rates can also be tracked and compared to national averages to determine future opportunities and risks.
It is important to note that the time to address the factors in value-based and readmission payment models is before the payment model is applied to the facility, since these payment models usually use historical factors to adjust current payment levels.
3. Utilize Your Data
It is time to start leveraging the vast amounts of data your facility has been generating and collecting in your EHR and business-critical systems. Investing in "big data" population health systems will provide:
Analytics to manage your system's patients and improve patient outcomes
Ability to identify high-risk patient populations where additional intervention is required
Better monitoring and proactive management of your quality of care as patients (and payors) continue to demand increased value
Ability to identify opportunities and risks that may exist under various payment models
The advent of better technologies has created a huge opportunity for critical access hospitals to access this information and use it to make better and more informed decisions that impact the organization's efficiency. This type of data will also enable you to meet patients' growing demand for more information and better communication up front.
A significant part of leveraging your data will involve Business Intelligence (BI) and benchmarking. BI offers data pulls that are closer to real-time as well as improved visuals and navigational functionality. With this, critical access hospitals can conduct an analysis of their operational efficiency and productivity by department to help maximize future revenue.
Benchmarking involves comparing your data to other critical access hospitals. Benchmarks create "the mark" that helps you determine how your facility stacks up against local, regional and national peers.
Even though benchmarking is not new, and some critical access hospitals have already used it to help measure their financial performance, the process of conducting the analysis department-by-department and visually presenting the standard in BI may be new to some organizations.
Measuring productivity by statistical calculation shows where you stand now and helps you set operational goals. These goals, in turn, guide workflow and processes that improve staff efficiency, reduce costs and, when coupled with a holistic viewpoint to patient care, create a better patient experience.
Benchmarks are not just about operational efficiency; they help you put the processes and practices in place that can generate improved patient satisfaction scores—another future determinant of revenue.
When benchmarking, many factors come into play, including:
Patient mix
Staff training
Staff experience level
Facility layout
Physician practice patterns and volumes
Benchmarks give you data to work against. Once an organization knows the benchmarks per department, they can start to ask questions: Why are we different than top performers? Is it our volumes? Is it staffing, training, processes, procedures?
Healthcare analytics can be critical to your overall success.
4. Proactively Address Risk Assessment and Management
Protecting your patients' information and your reputation are critical to your organization's future success. In today's connected world, no industry or business sector is safe; monitoring the effectiveness of your information security program requires ongoing diligence.
Effective approaches require a balanced methodology to manage controls across your organization, including:
Security testing. Without an established practice for completing internal and external network security testing, your organization does not have true visibility into your current level of risk. As part of your overall HIPAA risk management strategy, technical security testing must be completed on an annual basis at a minimum for all hospitals.
Technical safeguards. Effective use of technical security tools—from firewalls and secure email to intrusion detection and protection systems—is a must. Modern technical security programs go far beyond traditional firewalls, and a multi-layered approach to security is most effective to protect your organization and your patients.
Administrative safeguards. Most security breaches begin with internal staff; an obscure email attachment or seemingly harmless link can lead to a full cyberattack. A structured plan to monitor your staff's security training and awareness is one of the most effective tools for lowering your information security risk.
Learn more about how cybersecurity and risk can affect your hospital.

How Much Can a Data Breach in Healthcare Cost Your Company?

Risk Management: How to Minimize Risk in Your Organization
5. Be Strategic as You Move Forward
Successful rural hospitals are handling change by reinventing themselves and adapting to the wants and needs of their community. To find the same success at your critical access hospital, review your operations and the community you serve and make necessary changes to adapt.
Spend time strategically planning and understanding your options. Once you have a plan, adapt to meet the goals of that plan and continually look at your operations from both a revenue generation and cost-efficiency standpoint. Be ready for workforce reductions or a shift in staffing plans as well.
Market pressures may even generate scenarios that require facilities to consider drastic actions, such as reorganization and bankruptcy. These actions can provide the organization with the necessary time and resources to develop a reorganization plan. Facilities in these situations should be sure to seek out experienced legal counsel familiar with hospitals and reorganization proceedings.
The most strategic critical access hospitals will grow with digital-first thinking in mind.
We're Here to Help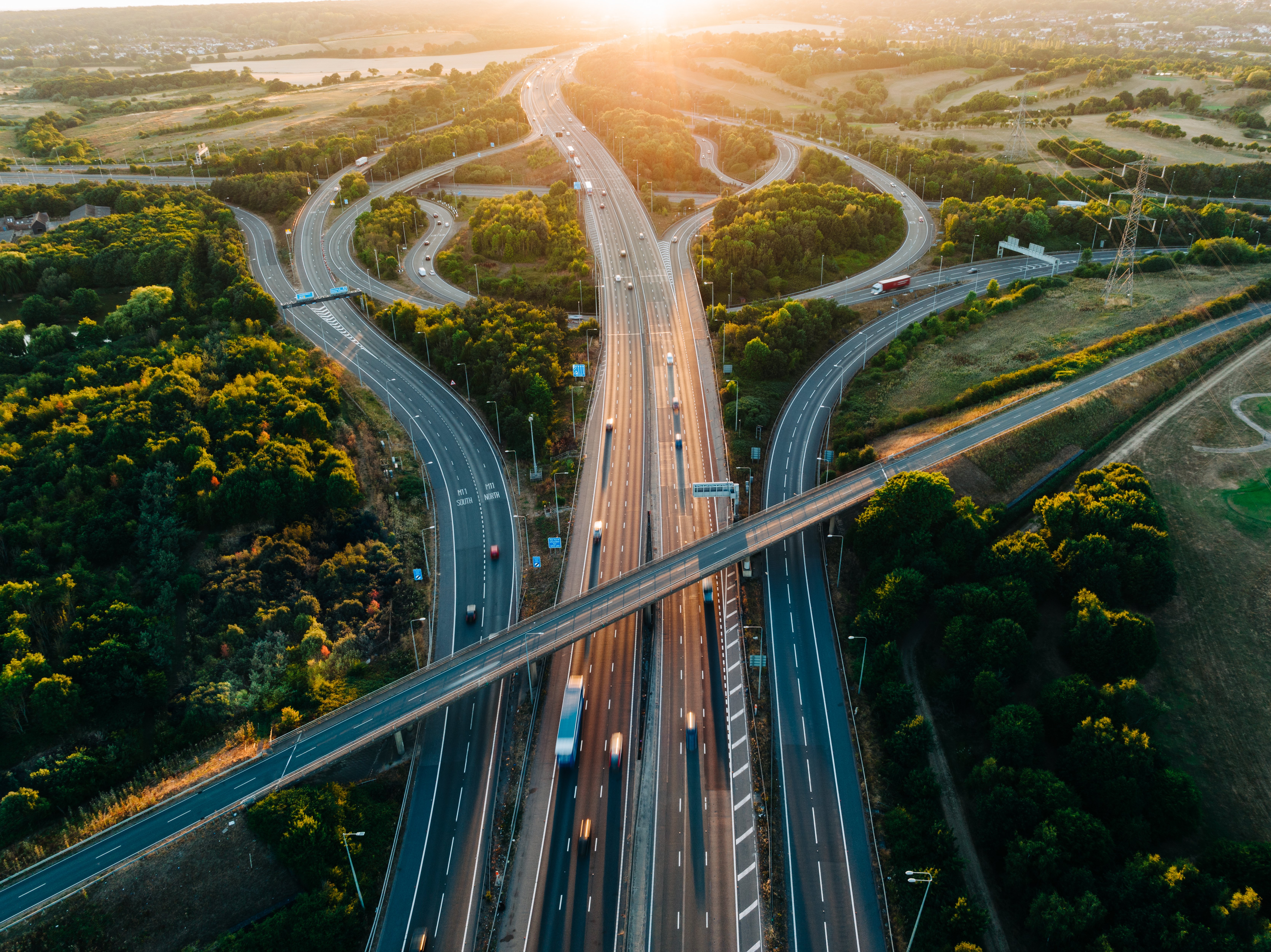 From business growth to compliance and digital optimization, Eide Bailly is here to help you thrive and embrace opportunity.
Speak to our specialists