Strategies to Become a Data-Driven Company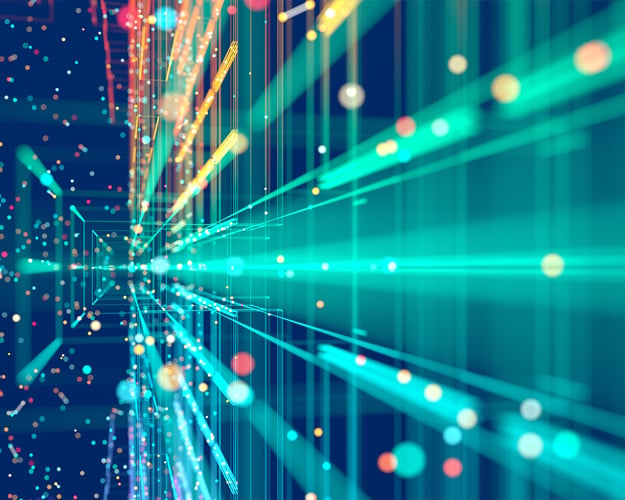 Uncover data analytics benefits and challenges along with actions business leaders can take to establish a data-driven organization.
Download the Guide
According to IDG's Data and Analytics Study, 78% of business leaders think that data and analytics is fundamentally changing the way organizations do business. Yet only 46% of those leaders say their organizations have a clearly defined and communicated data and analytics strategy.
This dynamic results in organizations that invest in tools to capture data but lack the strategy to gain valuable insights from that data. The number one complaint we hear from business leaders (especially leaders stepping into a new role, investing in new technology or acquiring a new business) is that they have a lot of data and no time to figure out what to do with it or how to best keep it secure. This makes it hard for them to stay competitive and adapt in an increasingly challenging market.
That is why we often recommend a data assessment. A thorough review of your data will help you understand the information available to you, where it is coming from and what actions you can take with it. In short, it becomes the backbone of your organizational data strategy, and it will enable you to make actionable decisions that will improve your overall business operations and performance. This data strategy also becomes the backbone of your digital strategy roadmap that will help you identify gaps in your current technology capabilities and build an agile and scalable digital future for your organization.
Here's what it takes to implement a full data strategy.
Data Assessment: Extra Space Storage
What is a Data Assessment?
A data assessment is a structured review process that will provide a global view of your organization and outline the current state of your data, data challenges you're facing and a map for moving forward with a data strategy.
You won't be able to build a solid data strategy until you've done a full data assessment. A data assessment outlines your data sources, where and how information is being shared between systems and teams, and how the available data can be used to measure and track progress against organizational goals and priorities. Knowing the ins and outs of your data situation is imperative to putting a strategy in place that truly places your data at the core of how your organization operates.
How to Know When It's Time for a Data Assessment
There are many factors that determine when it's time for a data assessment. You should think about having a data assessment performed if:
Your organization has no defined data strategy. That is to say, there are no set goals, metrics and responsibilities for your organizational data nor a plan of action to ensure adoption and acceptance of the data as a core operating concept in the organizational culture.
It has been more than five years since you have updated your data strategy or reviewed your data points for vulnerabilities.
There has been a change in leadership at your organization, particularly in financial, operating, or technology roles.
You have merger and acquisition activity at your organization.
You are looking to make investments in technology and analytics.
Who Should Perform a Data Assessment?
While it may seem like a good idea to have a CIO or IT manager perform a data assessment, it's often a too laborious and time-consuming process for someone so entrenched in the day-to-day operations of the business. The benefits of hiring an external team to perform the assessment, however, reach much further than just time savings—a skilled outsider will provide a holistic view of processes, products and solutions to ensure your assessment is not conducted through internal blinders. Not to mention, an external presence will also enable employees to speak candidly without holding back in fear of damaging professional relationships. A partner with experience beyond just data analytics but within all facets of technology (security, integrations, reports and systems) can tie your overall technology strategy together.
How Long Does a Data Assessment Take?
A typical data assessment can be completed in 3-4 weeks depending on the size of your team and their availability for participating in the interview process. Here's the breakdown:
Initial Conversation: 30 minutes to an hour
Team Interviews: Each team interview should take approximately two hours.
Review & Compile Results: It should take 1-2 weeks to compile and analyze the information gathered.
Assessment Review & Presentation: You can expect an hour-long presentation of findings and recommendations.
Data Assessment Goals
Your data consultant's role is to understand your business at a granular level so that they can see the full picture of your needs, your current processes and technology and how your data is currently being used so that they can formulate a strategy to help you move forward. The first step in the data assessment will be defining the data goals for your organization.
Do you want to make changes and investments to unlock more valuable insights from your data? Are you looking to streamline your processes? Do you lack a single source of truth for your reporting? Are you confident in the integrity and security of your data? Do you want to improve operational and financial performance?
Defining these goals will make it easier for your consulting team to identify an effective strategy that will enable your organization to meet your goals.
Data Assessment Interviews
So much of the final data strategy comes from knowing what challenges your teams are facing and what their needs are. Because every department has different functions (and therefore different KPIs), your data consultant should interview members from each department so they can develop a strategy that works for everyone. Questions your consulting partner may ask include:
What "jobs" do have that you need data to help you get done?
What are the main data pains you are experiencing?
What problems will better data solve?
What are your data sources today?
Do you struggle with inaccurate data that is impacting your ability to do your job?
What are the primary KPIs/metrics you need?
How many end users (authors vs viewers) are there?
What is your desired visualization tool?
This step is very important, because it will highlight differences in how each department expects to be able to use their data. For example, the executive team may want to monitor operational and financial performance, whereas the HR team is more interested in data on turnover, compensation or time to fill positions. Your finance department, on the other hand, will be more interested in seeing net operating profit, liquidity ratio and return on asset reports.
By compiling the information learned from these interviews, your consulting team will be able to see the full picture of how your data needs to function. After a full examination of how current systems are being used compared to their full capabilities and user needs, they will be able to recommend a strategy that is built specifically for your organization.
Data Source Discovery
The average number of systems it takes to run an organization today is well beyond 10. Often, those systems are siloed and not even speaking the same language as one another. In data source discovery, your consulting team will do a full audit of your data sources, map how they currently work together and outline a plan for better functionality, integration, or in some cases, new or different solutions. Here are some examples of data sources that you may have in your organization:
---
Key Findings and Recommendations
The key findings and recommendations of your data assessment will detail a full picture of your organization's data. Your data consultant will be able to determine what is working well with your current data processes and what needs to change, whether that means recommending ways to better utilize your current solutions, implementing new solutions or a complete overhaul of your data structure.
Your consulting team will also make recommendations for your data builders and users so that you can align your people to the data process, structure for efficiency and begin to build a data culture. That may mean identifying users who are excited about acquiring new skillsets or taking a leadership role in learning and understanding your solutions.
The goal of this portion of the assessment is to have a clear way forward in all areas of your data: your data sources, your ETL process, your data storage, learning and analytics and your data visualization.
Building a Data Strategy
After you have reviewed your assessment, it's time to take action. Your data consultant will help you make a plan for building out your data strategy, define clear data goals to guide your analytics, and create a technology roadmap that leads to a connected, secure digital future for your organization. If you're going to need help implementing the recommended changes, a true data partner will have the skillset to put it all in place for you. They will be able to map out a timeline and cost and work with your team to ensure a successful transition and be by your side as your organization grows. The winners in the future economy will be those that figure out how to better use their data and solve complex problems, and a data assessment is the first step.