Let us help you create, manage, and secure your modern workplace.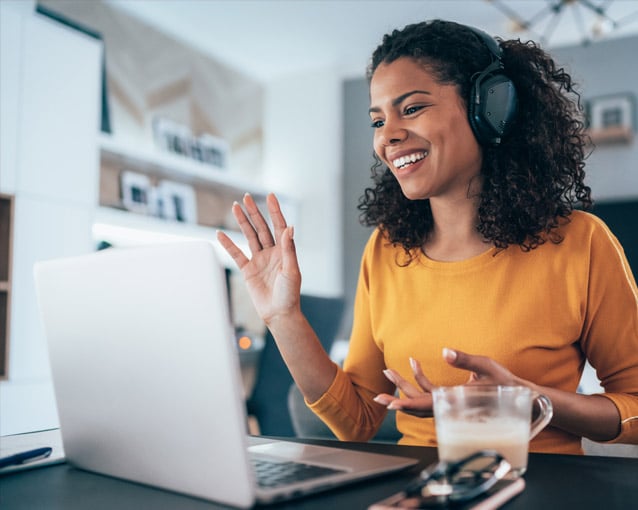 Enable collaboration and productivity built on the foundation of a scalable cloud or hybrid environment.
Talk to our specialists
Key Takeaways
Focusing on four main components will help you create a secure cloud environment for your organization.
Understanding your existing security products is the first step in helping you achieve the four components and find any existing gaps in security functionality.
An advisor can help guide your focus, create a strategy, and execute your plan.
According to Flexera's 2023 State of the Cloud report, cloud security remains a top challenge for organizations of all sizes. Whether you are undergoing a full migration from an on-premise system to the cloud, adjusting to modern work, or feeling concerned about keeping sensitive data protected, a secure cloud environment includes four main components—devices, identity, applications, and data.
4 Ways to Secure Your Cloud Environment
Monitor Your Assets
There are two essential components that should continually be monitored: networks and end-points. Monitoring your network itself will allow you to have a constant pulse on the health and reliability of your network, while end-point monitoring allows you to understand what is happening on specific devices, such as PCs or mobile devices.
Should you find an indication of compromise, having an incident response plan already in place will help reduce the threat window and know where to focus your attention. Some indicators of compromise may include:
Users accessing systems they shouldn't
Files containing malware
Unusual outbound network activity
Geographical irregularities
Increased numbers of failed login attempts
Security Event and Incident Management (SEIM) software can be used to help monitor your assets. Additionally, regularly evaluating your monitoring strategy enables you to proactively update your approach as the threat landscape evolves.
Manage Remote Access
It's important to have a policy in place that supports the best practices of identity security. Some important things to include in your identity and access management (IAM) policy are:
Multi-factor authentication (MFA), which makes it harder for unauthorized individuals to enter.
Risk-based authentication to provide both a seamless user experience and enhanced security for your organization.
A Virtual Private Network (VPN) to control and encrypt remote network traffic.
Guard Your Business Applications
You can secure your business applications by keeping your software up to date, deploying firewalls, and performing regular security testing.
Additionally, shadow IT can have major consequences for organizations. In fact, a NextPlane report shows that 79% of IT professionals believe that using shadow IT puts company data at risk. Shadow IT refers to the practice of employees or departments using IT tools, software, applications, or services without the approval or involvement of an organization's IT department.
Building a policy around unauthorized tools is essential to maintaining control, security, and compliance. Restrict applications from use, but be sure to provide authorized alternatives that meet user needs.
Protect Your Data
Protecting your data is a vital piece of maintaining security in your organization. In addition to remaining compliant with regulatory requirements like GDPR, having the right protections in place will help you safeguard your organization's trade secrets and any Personal Identifiable Information (PII) that you keep on employees, vendors, and clients.
Strong data policies include parameters around encryption, access control, authentication, and secure file transfer. Conducting regular, immutable backups add an extra layer of protection if your data becomes inaccessible.
Additionally, continuous security awareness education for your users will help them understand potential risks, social engineering attacks, and the importance of safeguarding their credentials.
Assessing Your Current Technology
Understanding your existing security products is the first step in helping you achieve the four objectives listed above. By documenting the features of your current products, you can identify any gaps that may be putting your data at risk.
If you do find gaps in your security posture, it is important to consider cost and complexity in filling these gaps. For example, you may want to limit the products you use or try to use an existing vendor to fill a gap to avoid adding unnecessary complexity to your IT management.
In many cases, consolidating products or vendors can lead to realized cost savings while also filling gaps in your security posture. In some cases, moving to a single vendor can simplify your IT management effort and give you a single view of your security status.
How Eide Bailly Can Help
The key to success—whether you have a full security team or no security team—is to take a top-down approach to security and leverage your available technology to get the most out of your investment. An advisor can help guide your focus, create a strategy, and execute your plan.
Microsoft
Learn more about what Microsoft can do for your organization.
Cybersecurity
Cybersecurity
risk is business risk. We'll help you empower the right people and technology to protect your data.