Best Practices to Prepare for Digital Transformation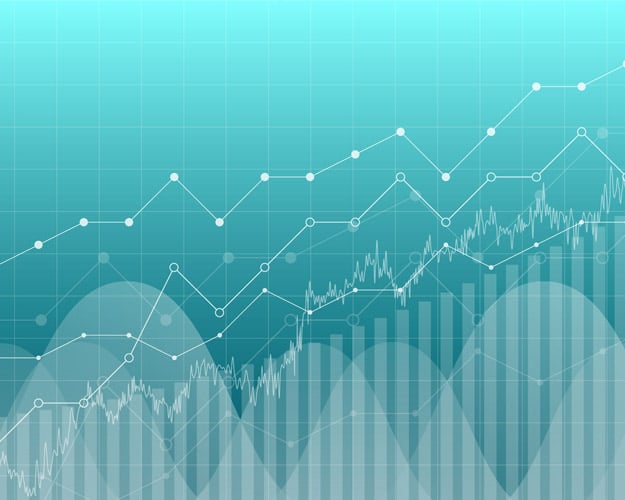 We've created a roadmap for creating a digitally driven organization.
Download the Guide
Seizing the value of Industry 4.0 is key for manufacturing and distribution organizations looking to transform their critical infrastructures. But some warehousers are still in the weeds, lost somewhere between evolving business needs, legacy software, and manual processes.
Here's how the industry can capitalize on new modern technologies to optimize warehouse operations.
Challenge #1: Murky Warehouse Inventory Management
Inventory itself is a central component of warehouse management. Failing to maintain an accurate inventory count can disrupt your warehouse operations and weaken your customer base.
Being able to maintain accurate counts with agility is a necessity for your overall profitability. Awareness of your current inventory, dead stock, high-demand SKUs, and seasonally driven products is made easy with modern technology built specifically for warehouse management.
Confidence in your warehouse counts means:
You'll minimize overstocking and high holding costs.
You'll be able to be more agile and proactive, helping mitigate the risks of being understocked or out of stock on needed items.
Your customers will experience faster and more accurate order fulfillment.
You'll build better forecasts to anticipate demand and optimize warehouse management.
Your business management solution should integrate all functional areas of your business, from inventory to purchasing. Additionally, it should allow you to streamline workflows and automate manual processes. From automated inventory replenishment to real-time item count tracking, your technology needs to ensure better inventory visibility and accuracy for your warehouse management team.
Challenge #2: Inefficient Pick and Pack
Your pick-and-pack operation is a critical part of warehouse management. Warehouse picking makes up around 55% of operating costs on average. Inefficiencies directly impact the customer experience and your bottom line. If the wrong quantities or SKUs are picked, it slows down the packing bench, where you hope the mistake is detected. Sending the wrong product could cost you a lifelong customer.
One answer to a faster, less error-prone order-picking process is to leverage RF bar code technology designed for your warehouse environment. These tools easily integrate with your warehouse management system. The system assigns products to the right locations from the moment they arrive on-site. Order fulfillment will know exactly where the product is every time.
This precision gives you greater visibility into inventory levels and the locations of products. Technology like this can also optimize picker routes, improving their movements through the warehouse and saving you time. Real-time updates in the cloud ensure accurate inventory levels, reduced errors, and happier customers.
Challenge #3: Redundant Warehousing Workflows
Is there anything more frustrating than unnecessary repeat work? Redundant workflows create wasteful double handling in your warehouse. Manual processes are usually the culprit, and these inefficiencies frustrate staff and reduce production efficiency. Manual processes reduce your agility, slowing your response time to changing market conditions and customer demands.
From automated inventory management to streamlined pick and pack, cloud-based modern business solutions offer a transparent, real-time window into process improvements that lower labor costs and increase production.
Challenge #4: Excessive Reliance on Spreadsheets
An astonishing 67.4% of warehouse management teams say Excel (or Google Sheets) is their go-to inventory management tool.
The problem is that Excel was never designed to fit the increasingly complicated warehouse management sector. Most organizations cannot rely on it to effectively manage modern warehousing and distribution nuances. As you grow and scale, the risk and error brought on by spreadsheets only increases.
Instead, having real-time data at your fingertips and organized to present meaningful, actionable insights through modern technology helps mitigate these issues. Such platforms can handle the nuance of warehouse management and work across departments to streamline processes and improve access to key data, making a clear business case to invest.
Automation can be an important driver of how this modern technology helps streamline your business. If your team performs a lot of repetitive, manual data entry and you enable automation in your back-office software, you can streamline redundant processes in the same way you would on your production line.
Challenge #5: No Time to Train New Technology
Most warehouse managers know they need new technology. They may have seen these tools dramatically improve production efficiencies at other warehouse sites. However, the concern is the initial drop in productivity and the need for more time for training teams in these new tools.
Today, technology has evolved to be more user-friendly, accessible, and intuitive. Onboarding your teams is more seamless than ever before, especially if you're mindful about change management. When you involve your team in key decisions, integrate the new technology into their workflows, and train them according to their actual roles and concerns, you'll find the timeline to adoption is shorter and more efficient. You'll be more productive from day one, reducing business disruption and ensuring full adoption from your team.
Now is the Time to Optimize Your Warehouse
Industry 4.0 is no longer on the horizon, it is upon us. If your warehouse operations are stuck in the past, it affects your entire business. The setbacks related to manual processes, outdated technologies and platforms, reliance on Excel, and poor visibility over inventory are damaging to profitability, customer satisfaction, and sustainable operations overall.
However, it's important to consider each technology investment carefully:
How does the technology fit into the bigger picture?
Does it help you work toward defined goals for your business?
Does it help your people work more efficiently?
If you're not sure how to answer these questions, consider a business strategy and technology assessment with a partner you can trust.
Manufacturing, Distribution, and Logistics