Whatever your outsourced and managed services needs may be — Eide Bailly can help.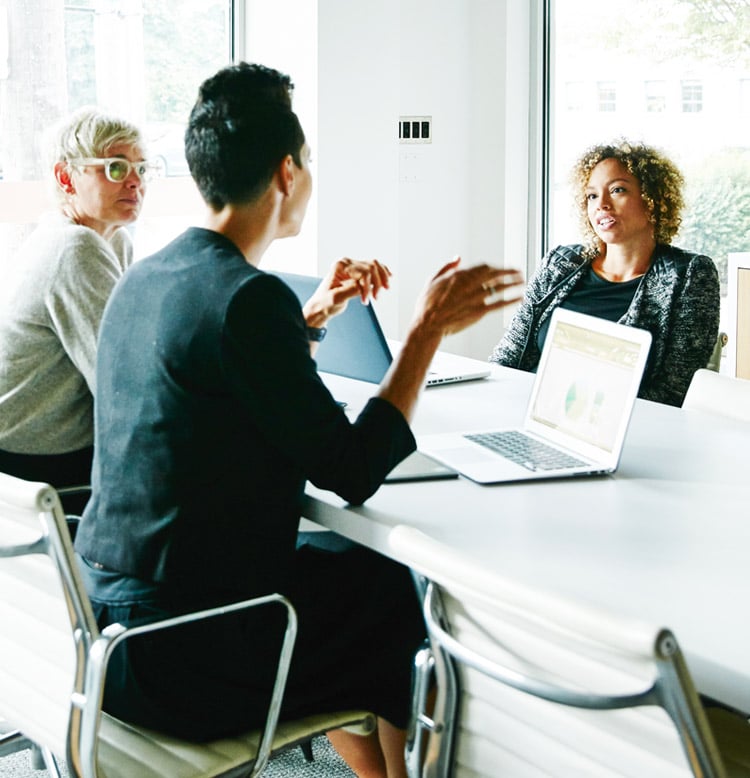 Experience the competitive advantage of outsourcing and focus on what truly matters — driving growth and achieving success.
Learn more
The role of the CFO is evolving. Gone are the days where a CFO's primary responsibility was simply running an accounting team. Technology advancements, such as data analytics, automation and AI, are changing business operations and driving the need for a different type of CFO. The new CFO is tasked with strategic planning, technology adoption and alignment and collaboration with business units.
In today's complicated finance landscape, CFOs must adapt their approach to go beyond a basic toolkit of tactical accounting. The most successful CFOs are increasingly strategic. They combine traditional skillsets with modern capabilities and prioritize upskilling and adopting digital tools and strategies that will increase efficiencies. By taking a strategic, forward-thinking approach, modern CFOs can help elevate finance teams and take an organization to the next level.
Signs Your Organization Needs a Strategic CFO
According to McKinsey, leading finance departments should focus on achieving even higher levels of effectiveness over the next decade. In this rapidly changing environment, organizations need to make strategic CFOs an integral part of their business strategy – and CFOs are central to this shift.
Here are common signs your organization needs a strategic CFO:
Disparate Systems

It's not uncommon for finance departments to use disparate systems that don't meet their needs and create information silos. In fact, 54% of financial leaders say data silos are one of their biggest barriers to innovation. In addition to an array of challenges with technology, this ultimately takes precious employee time away from value-added tasks.
Inefficient Processes

Inefficiencies can prevent employees from achieving higher levels of effectiveness and cause burnout among staff. Unfortunately, many accounting teams still rely on error-prone and time-consuming manual processes. This is often due to limited experience or a lack of technology which can significantly increase efficiencies.
Staff Shortages

Many organizations face a continuing shortage of finance talent. More than half of CFOs surveyed last summer said finding and retaining top talent was their biggest challenge. With fewer younger people entering the accounting field, staffing shortages can cause significant disruption within the finance department and across the organization.
How a Modern CFO Can Drive Significant Growth
A modern, adaptive CFO can take your organization to the next level by aligning strategic goals across the organization, diving into technology solutions to create greater efficiencies, using data to make informed business decisions, and contributing to future planning.
Here are some of the ways a strategic CFO can help drive growth in your organization:
Improve Cross-Functional Communication

The strategic CFO is now working across the organization. A forward-thinking CFO can help create alignment between senior leaders, business units, and the finance department. This will provide a more holistic understanding of the organization's performance and potential.
Develop, Monitor, and Evaluate Strategic Plans

Today's CFOs have faced a pandemic, economic uncertainty and more. An adaptive CFO will provide direction and leadership for developing and monitoring strategic plans, while also planning and preparing for the future – whatever it might entail.
Implement Digital Solutions

There has been a significant increase in finance teams leveraging digital solutions. Modern CFOs have turned to digital solutions to help create greater efficiencies, engage staff and improve alignment of strategic goals across the organization.
Today's CFOs Deliver Far More Than Financial Skills
The reality is that the role of a CFO simply isn't what it used to be. And organizations are looking for more well-rounded leaders to take the business to the next level.
A modern, adaptive CFO can help you navigate the complexities of growth initiatives, minimizing costs, reducing risk, and leveraging technology. They'll also play a critical role in preparing for future challenges and opportunities, while ensuring the organization is positioned for long-term success.
As the roles of finance teams continue to evolve, look to outsourcing to elevate your organization's expertise and scale your teams. Outsourcing with an experienced firm can give you access to experienced professionals with specialized knowledge in finance, technology, and other business issues.
How Eide Bailly Can Help
Working with an experienced team who understands your organization, with its greatest challenges in mind, can help you drive impactful change. Whether you need specialized accounting services, guidance from a seasoned CFO, or simply need additional resources to increase your internal team's efficiencies, we can help.
The Eide Bailly team has decades of experience using a proven, defined methodology to help you take a holistic and strategic approach to your financial operations. Our outsourcing team will work with you every step of the way to develop an outsourcing solution tailored to your unique needs.
By working with our team to improve your operations, you'll gain access to the resources you need to propel your organization forward on a path towards long-term improvement and growth.