We had two new team members join our forensic accounting team. Today our forensic accounting team helps clients and attorneys with digital forensics, eDiscovery, forensic accounting & internal control exams, background checks & fraud hotline reporting and forensic data analytics. We have always offered economic damage services but have recently expanded this team due to market need. Jeremy Bendewald, Eide Bailly's Principal-in-Charge of Fraud & Forensic Advisory, shares "We are excited about the additions to our growing economic damage practice. We have seen an increasing number of opportunities in the markets we serve. Our additions will continue to enhance our service and position us to assist our clients when a damaging event occurs."
PLEASE WELCOME!
Norman A. Kur, CFE, CMA, AM
Director, Litigation & Dispute Advisory
nkur@eidebailly.com
Based in Phoenix, AZ
Norm is a Director with Eide Bailly LLP's Litigation & Dispute Advisory practice and has over 18 years of experience with international, national and local public accounting firms, providing services in the context of litigation support, forensic accounting and business valuation. His practice currently focuses on quantifying economic damages in the form of lost profits and lost earnings in complex commercial and civil litigation matters. Norm also performs forensic accounting and fraud investigations in matters such as partnership disputes and marital dissolution and provides business valuation services. He has provided expert testimony in deposition, arbitration and trial related to lost profits, lost earnings, cash tracing and other matters. Norm also has entrepreneurial experience as the Co-Founder and CEO of a startup company in the educational technology sector and industry experience while working in the corporate planning and regulatory affairs departments of a publicly-held electric utility.
Kaustuv Chakrabarti, CFA, M.A.
Manager, Litigation & Dispute Advisory
kchakrabarti@eidebailly.com
Based in Minneaplis, MN
Kaustuv is an economics consulting professional with extensive experience and proven track record in both the private and public sectors managing economic analysis, business case analysis, cost estimating, and data analytics projects. Recognized as a versatile, collaborative leader with combination of excellent analytical and verbal and written communication skills. Kaustuv has delivered strategic, quantitative, expert analyses and testimony to corporate clients for litigation (e.g., regulatory proceedings, rate cases, arbitrations, class action lawsuits, contract disputes) and internal studies (e.g., mergers and acquisitions, cost analyses, financial valuations). He has authored expert reports, submitted written testimony, and led pricing, cost, financial, and operational analyses for the transportation, energy, and telecommunications industries. He has broad experience conferring with senior executives and corporate counsel and analyzed data to formulate litigation arguments, generate insights, communicate client positions, and critique opposing expert analyses.
Please consider introducing these two to your clients and/or attorney contacts who may need assistance with any economic damage disputes.
For Questions contact: Jeremy Bendewald - Principal in Charge, Fraud & Forensic Advisory or reach out directly to Norm or Kaustuv.
We're Here to Help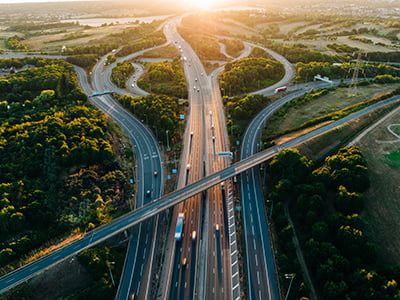 From business growth to compliance and digital optimization, Eide Bailly is here to help you thrive and embrace opportunity.
Speak to our specialists