From FLSA violations and harassment claims to wrongful terminations and on-the-job injuries due to employer negligence, there are numerous reasons your organization may face an employee lawsuit. Employers with more than 500 employees face about a 12% chance of employee litigation, while organizations with fewer than 500 employees face around a 20% chance of employee litigation.
Aside from the time that goes into the defense and the damage to an organization's reputation, the average cost to defend against employee lawsuits runs into the six-figure range (including lawyer fees and settlement costs), and 25% of cases that go to trial result in a judgement for $500,000 or more.
The first line of defense in protecting your organization from litigation is an employee handbook.
Our webinar breaks down the details on the importance of the employee handbook.
What is an Employee Handbook?
Employee handbooks are intended to protect both employers and employees. These handbooks should be easy to read and understand, include policies, procedures and benefit programs, and outline general expectations of the organization as well as the organization's compliance with state and federal employment laws.
Do I Need an Employee Handbook?
If your organization has more than one employee, it is subject to federal employment laws, which means you need an employee handbook. It's imperative for growing organizations to pay close attention to their headcount, as additional federal employment laws start to come into play at 11, 15, 20, 50, and 100 employees. You should review your employee handbook annually to make sure you are staying in compliance with changing state and federal laws, such as minimum wage, overtime rules and paid leave laws. A comprehensive review and update should be done every other year at a minimum.
What Should Be Included in an Employee Handbook?
The following eight sections should be included in your organization's employee handbook.
Introduction
The introduction should familiarize new employees with your organization's history, culture, mission and values.
Compliance
The compliance section of the employee handbook includes your organization's policies on Equal Employment Opportunity, commitments to diversity, the Americans with Disabilities Act, and harassment and discrimination procedures. If you live in an at-will employment state, the compliance will include your at-will employment clause.
Conflicts of Interest and Confidentiality
The conflicts of interest and confidentiality section identifies expectations on employee handling of relationships and information crucial to your business's success.
Employment Relationship
The employment relationship section defines the general information related to employee classification, work week/hours, privacy, job descriptions, hiring, pay, overtime, pay deductions and personnel file access. Each area provides critical information employees need regarding employment details that affect them.
Workplace Safety
The workplace safety section provides expectations related to safety, a drug and alcohol-free workplace, a smoke-free workplace, workplace violence and how to handle inclement weather. The expectation should be set that workplace safety is the responsibility of everyone within the organization.
Workplace Guidelines
Your workplace guidelines section should convey your organization's basic operating procedures, such as attendance, performance evaluations, outside employment, telecommuting, dress code, release of business records, social media use, solicitation and use of bulletin boards. Policies on the use of company equipment and electronic communication (email, computers, company property, etc.) should also be included in this section. This is also the section that lays out your organization's disciplinary action process and the handling of grievances.
Time Off and Leaves of Absence
One of the most utilized sections of the employee handbook, this section details all of the different types of time away from work that your organization offers. Information on how much PTO (or vacation and/or sick time) employees can accrue and what happens to that accrual falls into this section, as does your organization's holiday observance. In addition, parental leave, FMLA, short-term disability and long-term disability policies should be included here. It's especially important to pay attention to state and federal laws when it comes to sick leave (paid or unpaid), jury duty or witness duty, voting and military leave. Personal leave of absence and unpaid leave of absence policies will reside here if your organization chooses to apply them.
Benefits
Due to the frequency of benefit changes, this section should only serve as a brief overview. Outline eligibility requirements that employees must meet in order to be eligible for benefits and provide a list of benefits that you offer. The details of your benefit packages should go in a separate benefit guide that can easily be updated annually.
Adopting illegal policies or practices, routinely deviating from policies, inconsistently applying policies and implementing vague policies can get you into hot water in an employee lawsuit.
Employee Handbook Signed Acknowledgement
Having an employee handbook is better than not having one at all, but it's important to know that just having the employment handbook isn't enough. As an employer it is your responsibility to ensure employees have received, reviewed and acknowledged your policies as provided in the handbook. Every employee handbook should have an Acknowledgement Form, and every employee should have a signed and dated Handbook Acknowledgement in their personnel file.
The Importance of an Employee Handbook
Even small organizations with just a few employees are subject to many federal employment laws and should have an employee handbook. As organizations continue to grow and are subject to more state and federal employment laws, employee handbooks get more complex. If tackling the employee handbook feels like too much to handle, we can help.
Eide Bailly's HR Consulting Services Professionals can write your employee handbook or review your existing handbook. It all starts with a conversation.
We're Here to Help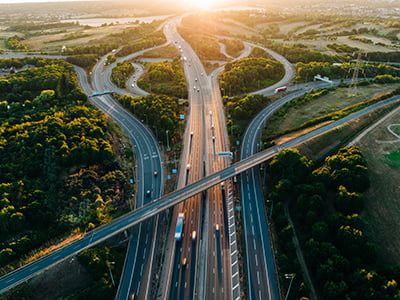 From business growth to compliance and digital optimization, Eide Bailly is here to help you thrive and embrace opportunity.
Speak to our specialists