As you consider your financials, you may find yourself facing questions or concerns. Your thoughts might center around the changes and growth your business has experienced, or you may be considering the future. You decide to review the company's financial information, when something catches your attention: the numbers or activity seem to be out of balance. Now, your thoughts are revolving around the true financial health of the organization. Could someone be taking advantage of their position and enriching themselves? How do I decide what direction to take and what information to review?
The Benefits of Data Analytics
Analyzing your organization's data can be difficult. This difficulty may be due to the technology tools, large data sets or a lack of technological knowledge at your business. Fortunately, there are resources available to help. Certified Fraud Examiners, or CFEs, are familiar with analyzing this kind of data and can help your organization make sense of it all. Forensic data analytics allows you to make more informed and targeted decisions, specifically related to your internal controls, which can help you reduce fraud risks. By dissecting large data sets with the help of a forensic accountant, your organization will be able to do the following:
Monitor trends. Data analytics allows for the detailed review of trends based on historical and current data. This allows an organization to determine if they are getting better, staying the same, or getting worse. Through the analysis of this information, forensic accountants can focus their attention to those areas deemed to be getting worse. This helps to determine if potential fraud or abuse is currently occurring inside the organization.
Assess and improve internal controls. Data analytics allows for the review of financial transactions based on relationships. This helps an organization determine whether their internal controls are working as intended. Potential vulnerabilities are also detected through unusual data trends. Armed with this data, organizations can proactively improve their internal controls and mitigate any fraud risks.
Revise and reinforce policies. Findings from forensic data analytics may pinpoint policies that might need to be revised. These findings can also help the organization determine specific areas in which its employees might need to receive additional training.
Boost productivity and profitability. Organizations are constantly searching for methods and ideas on how to save money. The "doing more with less" mentality is one method organizations look to for ways to reduce their overall costs. Data analytics has allowed many organizations to increase the scope of their internal investigations/audits without having to hire more staff.
Increased efficiency and effectiveness. Organizations that use data analytics in their internal investigations/audits are able to examine larger volumes of data in much shorter periods of time. This allows CFEs the ability to perform more sophisticated tests using technology, which can reduce human error. Growing organizations commonly deal with an increased volume of transactions being conducted, and data analytics allows these large data sets to be examined as a whole, rather than relying upon data sampling. Data analytics also assists in eliminating sampling error and increases the potential for identifying anomalies more accurately. The identification of these anomalies could reduce the risk of suspicious transactions going undetected.
What Data Analytics is Used For
Many businesses wonder what forensic data analysis is commonly used for. The truth is, forensic data analytics has no boundaries. There are numerous analytical tests and investigative techniques which can be performed across all industries. These tests cover the following common areas of accounting functions:
Accounts payables
Cash disbursements
Master vendor lists
Accounts receivables and cash receipts
Inventory
Payroll
Journal entries
Financial ratios
Other industry-specific forensic data analytics can be performed based on an organization's explicit concerns. Our forensic accountants have provided data analytics services for numerous industries such as:
Hospitals
Healthcare clinics
Dealerships
Cooperatives
Nonprofits
Government entities
How Data Analytics Can Help with Fraud
Forensic data analytics can help identify numerous types of fraud schemes potentially occurring inside an organization. These detectable fraud schemes include, but are not limited to:
Unauthorized master vendor file changes
Check tampering
Ghost employees
Unauthorized wage changes
Falsified salaries and/or hours
Commissions schemes
Fraudulent expense reimbursements
Theft of cash receipts
Inventory schemes
Corruption schemes
Fraudulent financial statements
What to Look for In a Data Analytics Professional
When your organization begins its search for professionals to conduct forensic data analytics for your business, it's important to consider the type of experience or credentials they have. We believe an organization should look for those professionals with experience and backgrounds in many different aspects of the fraud world. The backgrounds of our forensic accounting services professionals primarily consist of:
Certified Public Accountants (CPA)
EnCase Certified Examiner (EnCE)
Access Data Computer Forensics Certification (ACE)
Certified E-Discovery Specialist (CEDS)
Certified in Risk and Information Systems Control (CRISC)
Certified Fraud Examiners (CFE)
Certified in Financial Forensics (CFF)
Certified Forensic Interviewers (CFI)
Degrees in accounting
Former law enforcement
Years of experience investigating complex financial frauds
Our forensic accountants have the investigative skills and knowledge to perform data analytics of large data sets to detect unusual and/or questionable activity in your organization. Their specialized knowledge helps identify patterns, unusual trends and outliers within large data sets. Our certified fraud examiners have the ability to explain data analytic findings in simple terms. We can then provide expert witness testimony and/or litigation support should the need arise. This expertise also helps us break down explain the data in ways that are easy to understand. We can also explain how this data analysis helps your business from forensic perspective.
Employee fraud and embezzlement cost American companies $50 billion annually, much of that coming out of the pockets of small business owners. It's often an employee who you trust the most who turns out to be the most untrustworthy. Listen to Monday Morning Radio podcast to hear three experts on employee theft – an investigator (from Eide Bailly), a litigation attorney, and a prosecutor -- for a panel discussion on how to prevent, detect, and respond to dishonest employees.
Ready to get started? Contact us today to discuss your specific situation.
We're Here to Help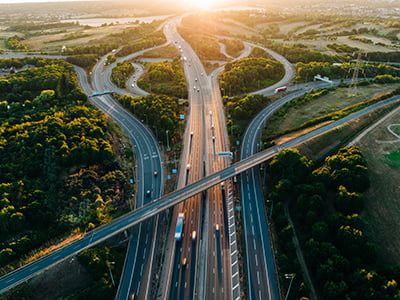 From business growth to compliance and digital optimization, Eide Bailly is here to help you thrive and embrace opportunity.
Speak to our specialists