Dentists who digitally transform their dental practice with cloud-based software can operate more efficiently and profitably. On today's episode of The Art of Dental Finance and Management podcast, Art meets with Dr. Bob Dokhanchi from Fox Valley Dental Care in Aurora, Illinois.
Since Dr. Dokhanchi and his team made the switch from server-based to cloud-based software five years ago, he and Art discuss the advantages of transitioning including:
Data security
Cost Savings
Staff adoption/training
Software selection
Reach out to Art if you have any questions regarding dental finance and management for your dental practice. More information about the Eide Bailly dental team can be found at www.eidebailly.com/dentist
Sponsor Details: This episode is sponsored by Dentrix Ascend. Dentrix Ascend moves practice management to cloud, meaning dental teams can access their practice data at any time, from any location, on any device. It simplifies the management of group practices, providing a central database and business reporting for the group while allowing individual sites the flexibility they need.
Being more strategic in all aspects of your dental practice will lead to increased profitability.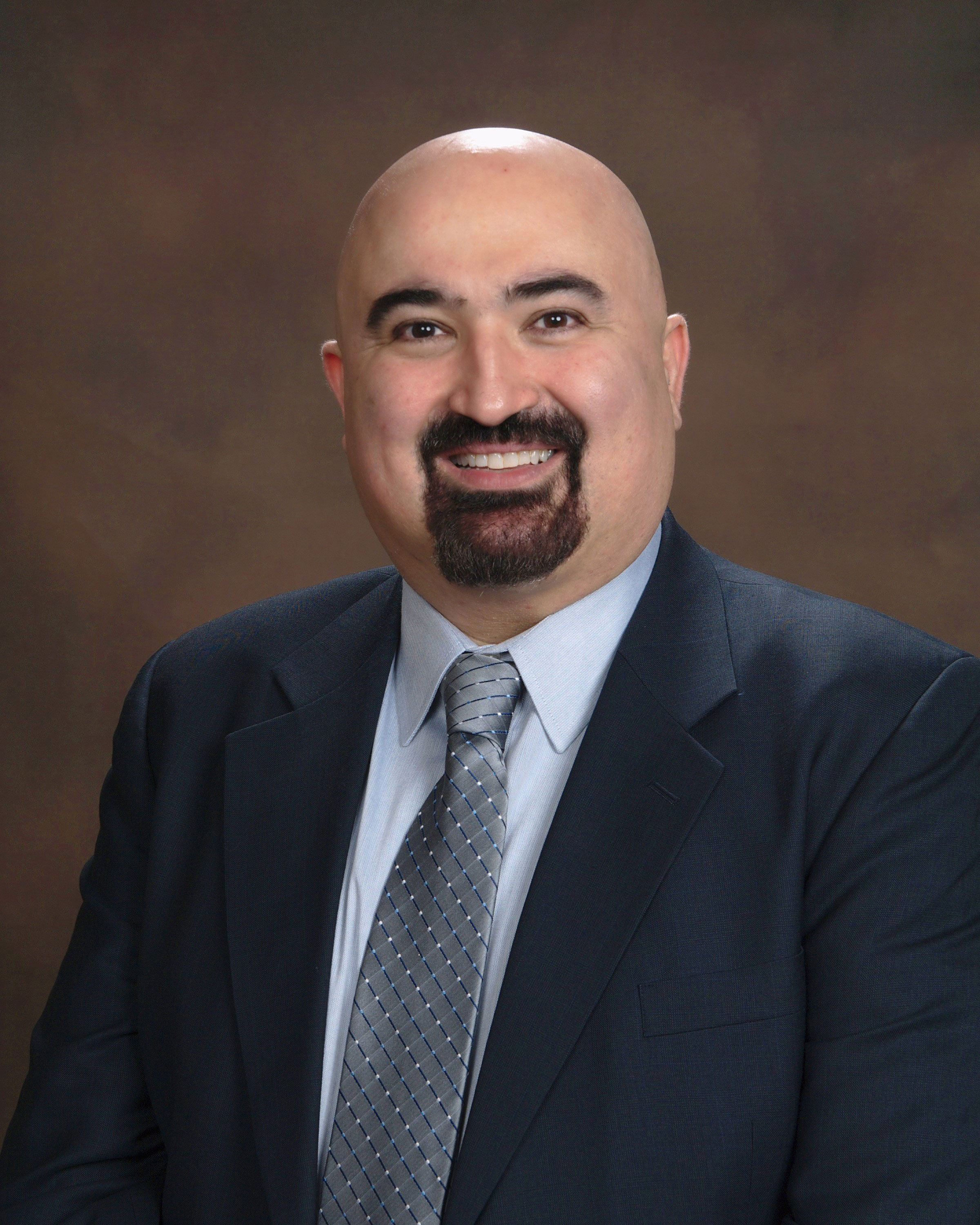 Show Notes and Resources:
The Transcript
Art Wiederman, CPA: And hello, everyone, and welcome to another edition of The Art of Dental Finance and Management with Art Wiederman, CPA. I'm your host, Art Wiederman, CPA. Welcome to our podcast. It's an honor and a privilege to have you listening today. We're recording here in our studios in Southern California. Beautiful Friday morning. And you'll be hearing this podcast in the middle of May. I believe it's going to come out on the 12th of May. And today, our topic we have a wonderful, wonderful clinician from the Chicago area is going to talk to us about cloud based consulting and why it might work for your practice and the advantages and maybe some disadvantages, but mostly advantages of how it works. And, you know, we're always trying to get our doctors to be more techie.
My guest today, Dr. Bob Dokhanchi from Aurora, Illinois, is going to talk a lot about techie stuff, which is probably mostly going to be over my head. So I'll do more listening than talking, which is, you know, if you listen to my podcast for the last two and a half years, it's really hard for me. But I'll suck it up and do it and stuff. So we'll get to Dr. Bob in a in a couple of minutes.
I want to give you some information first about our wonderful partner, Decisions in Dentistry magazine. Decisions in Dentistry magazine is an amazing clinical magazine. They have a great website. Go to www.DecisionsinDentistry.com. They are they have great content. They have over one hundred and forty continuing education classes that you can purchase for an annual very reasonable or a very reasonable annual fee. That's better English. From them. And they have articles that will knock your socks off. They've been on top of everything during the last 13 months of the COVID-19 pandemic and they have an advisory board that is second to none. Go to www.DecisionsinDentistry.com.
Also, if you're not working with a dental specific CPA, we are dental specific CPAs. I am a dental division director at the CPA firm of Eide Bailly. We work with about 800 dentists in our firm. I'm also a founding member of the Academy of Dental CPAs, which is twenty four CPA firms across the United States that represent about ten thousand dentists. Go to www.ADCPA.org.
We're also doing a Business of Dentistry webinar series for the rest of the year. It'll be the second Wednesday of every month. So our next webinar is the same day that this podcast will come out, which is I'm sorry, May 12th. And if you miss these monthly webinars, they're available on our YouTube page, which is www Eide Bailly YouTube, I think is how you would get to it. But just Google YouTube Eide Bailly, and you'll find the Business of Dentistry. We've done, I think four of them.
The one we're doing on the 12th is going to be really, really important. We're going to be working with the folks from Dental Intel and my good friend, Dr. Jeanette Kern, to walk you through where there are profit holes in your practice. For example, what if your reappointment, what if your reappointment percentage for hygiene is only 50 percent, that means that one out of every two patients walks out of your office without a hygiene appointment after they have their current hygiene appointment. This software will allow you to find these holes. We're actually going to have a real live dentist who is going to walk through her process and what she does and how she uses the software and how these numbers have helped improve her practice as an example. So, you know, that's what we're going to do on the 12th.
It's, again, the second Wednesday of every single month. So please join us for that. If you want to register, go to www.EideBailly.com/dentalseries. Or just give me a call or email me at awiederman@EideBailly.com and we'll get you registered.
We have wonderful, wonderful. We got Gary Takacs coming up about getting out of insurance. We've got some financial planning we're going to be talking about. We've got hygiene we're going to be talking about. We've got how to manage and work with PPOs with Clint Johnson later in the year or so. This is a business series I'm very, very proud of.
I do want to give you just some updates. So as you may or may not be aware, many of you may not be aware, is that on December twenty seventh, Congress changed the law. The president signed the bill, the second stimulus bill that now allows you not only to have a PPP loan, so you almost most you got your PPP loans back in April and May of last year, but you were not allowed to take advantage of what was called the Employee Retention Tax Credit, which is a tax credit that basically allows you to take a federal tax credit of up to five thousand dollars for 2020 and much more for 2021 if you meet certain parameters.
On December 27th, that all changed. So now doctors who have had at least a 50 percent, greater than 50 percent reduction in their gross receipts, or were shut down by a government order, OK, and that is not a recommendation from the ADA, not a recommendation from the CDC. That is a government order that says dentists, you will shut down, for example, in the city of San Francisco, there was a government order. In other places there were not. So we're counting more on the 50 percent reduction.
If you have that and you have not filed for SBA forgiveness for your first loan, we are strongly urging our clients not to file for forgiveness until we do an analysis. We're doing probably about one hundred of these analyses and we are finding that we're able to get our doctors full SBA forgiveness, as well as tens of thousands in a couple of cases over one hundred thousand. I got one that's over one hundred and sixty thousand dollars in this tax credit. So if you are interested in that, even if you please give me a call, my number is 657.279.3243. And again, my email is awiederman@EideBailly.com.
We are doing this, we pretty much have until the end of July to the middle of August, which is when the ten month period after the end of the covered period happens that you have to file for forgiveness. So if you're going to do that, if you think you're eligible, we would suggest you extend your personal tax returns until after we figure this out. But we've got a very extensive spreadsheet so give us a call.
OK, I wanted to let you know today that our program is sponsored by Dentrix Ascend, and we're going to be talking about cloud-based software. And our guest today is Dr. Bob Dokhanchi, I'm going to call him Dr. Bob so that I am respectful to all that. It's easier for me because at this point, my life easier is better. So Dr. Bob Dokhanchi is the founder of Fox Valley Dental Care. He's an actual real live practicing dentist. He practices in Aurora, Illinois, outside of Chicago.
Dr. Dokhanchi attended San Francisco State University for Undergraduate Studies and Loyola University Chicago College of Dental Surgery for his graduate work. He got his DDS degree with clinical honors in 1982, practiced in Schaumburg, Illinois, before starting Fox Valley Dental Care in 1993. Dr. Bob Dokhanchi welcome to The Art of Dental Finance and Management.
Dr. Bob Dokhanchi: Thank you for having me.
Art Wiederman, CPA: Well, thank you for coming on. So you've been practicing for a long time. You have lots of experience in this. And I, I know you told me that your techie and you have lots of good information, so we'll share that with our audience. But I also understand that you have a large dental Facebook group that you work with. Tell us a little bit about that.
Dr. Bob Dokhanchi: When the pandemic started, I wasn't even aware of a lot of these Facebook groups, dental Facebook groups. And when the pandemic started, I realized there was a lot of friction in these groups and I felt there was a need for a dentist only group. So I started something in the Chicago area. I wanted it to be for myself and a few of my friends in the Chicago area so we can exchange information freely without being under the eye of different people. And quickly. And then last year, this month was the one year anniversary. It has grown to be over twenty six hundred people. So it's a safe place for dentists to talk. We have discussions on staff management, pandemic, taxes, everything that you can think about.
Art Wiederman, CPA: I've heard of taxes. I know they exist. And our job is to absolutely reduce the federal, well, I would say reduce the federal surplus. We don't have one. Increase the federal deficit. That's our job as CPAs. But anyway, so if someone wanted to join your group, how would they do that?
Dr. Bob Dokhanchi: The group is called Dentistry in General, it has a black logo that says Dentistry in General, or DIG. If they search it on Facebook it'll come right up. They have to apply to join. And we ask for some questions to verify that they're a dentist and then they'll join. It's pretty easy if they're on Facebook.
Art Wiederman, CPA: And I will go ahead and put that in the show notes that when you get your when you get your email about the podcast, then you'll be able to see that. And by the way, folks, we'd love you to register for the podcast. You can go on to your podcast app, Apple and Android, and then you'll automatically get our podcast. We're publishing every other week these days because I'm saving the world with the Employee Retention Tax Credit and all kinds of other things. So we had something had to give. So we're now publishing every other week, but it's still going to be the same podcast, so feel free to do that. So, Doctor, I gave a little bit of background. Tell us a little more about yourself, a little bit about your history of your practice, maybe.
Dr. Bob Dokhanchi: Sure. I actually went to school in California in the late 80s, I think you said '82, but I graduated in '92.
Art Wiederman, CPA: I did say 92. So I'm looking at says 92. So my big joke I did one time is when I was lecturing at the CDA, I said, oh gee, I'm not good with numbers. And someone said, well you're a CPA. So I do apologize. It does. He did graduate in 1992. My apologies.
Dr. Bob Dokhanchi: The joke in my family is that I basically grew up in the time of technology boom in the Bay Area and when I became a dentist so I could have retired a long time ago. Right. Back in the day, I was too busy trying to study sciences and then trying to apply to dental school. And I wasn't really preoccupied with technology. And in the nineteen ninety when I moved to nineteen eighty eight, I moved to Chicago and then in nineteen ninety my girlfriend, back then, wife now, had to show me how to turn on a computer and that was a very embarrassing thing and I promised myself that would never happen again. So I started studying computers, technology and I'm a I'm an expert in Linux operating system and things like that. So technology is my thing and a lot of people in my group and everywhere else ask me questions and my advice is always free and that's where we are.
Art Wiederman, CPA: So I'm guessing that you have a lot of the, we call them the toys, you know, digital x ray and maybe laser. I don't know, what can you tell us a little bit about your practice?
Dr. Bob Dokhanchi: You know, I started, I graduated in nineteen ninety two from Loyola and in ninety three I started working for this kind gentleman in Aurora that had that practice since the 1970s. And it was a practice that didn't even have computers. And eight years later I bought the practice. He retired. And I started adding little by little pieces of technology. And then five years ago in 2016, I bought two business condos and started building a practice that I wanted to practice in. And I basically have almost every technology, there are certain things that I don't think that makes sense, in my opinion, for dentists, but there are toys that everybody has. But I do have obviously digital x rays and the cone beam technology, scanner technology, everything that lasers and things like that that most of us dentists these days are aware of.
Art Wiederman, CPA: Well, and again, doctors, I will tell you that, you know, I have three keys to success in dentistry, not necessarily in any order. Number one is technology. Learn the technology, OK? I mean, this is what impresses patients. This is what makes your job easier. This is what obviously Dr. Bob has done in his practice. Number two is continuing education. Always, always be learning. Pick your mentor, Kois, Spear, Pankey, LDI, whatever it is, go become the best dentist you can.
And the third one that I think is the biggest key is learn how to communicate with your patients. When you go to your, if we ever have live dental conventions again, then you go for CE, don't go and learn how to cut a crown, go and learn how to talk and communicate with your patients. Those I think are the key. So the technology part, which is part of what we're talking about today I think is key.
So we're talking about cloud-based software. OK, so I know that you can have software that, you know, based on your server, it goes on your server, it's in your office, it's not on a cloud. But how does cloud-based software work as compared to having just maybe for people that don't have an idea, maybe cloud-based software 101, how does that work compared to server-based software where you just have it on your server and it's in your office?
Dr. Bob Dokhanchi: So I explain this a lot for people. And I've actually written a little article for my group that I've posted. The best way to think about the differences is that nothing is different. You always have the server, except in the case of a cloud, your server. I apologize. Your server is located in your server is located somewhere else in a different location. And you access those files, your data through the Internet. On a server-based software, your server is physically located in your office and you're responsible for everything for it.
Now, the issue here is what is a true cloud software? There are a lot of companies providing that and, you know, some of them are not really true cloud. A true cloud means that you can access all of your data, not just some of it, all of your data, the same way you access it in the office. You can access it elsewhere. You can access all your images. You can access all your notes through a Web browser without installing any extra software. And that is the definition of a true cloud.
Art Wiederman, CPA: So and again, the first thing I think of and again, my audience knows that I am, that the reason I had children was to help me learn about technology and software and all this stuff. But, you know, someone breaks into your office and steals your servers. I mean, it happened to me. Someone's broken in. They didn't steal my server, but they stole some of my computer stations. And, you know, if it's in the office and they steal your server as opposed to being on the cloud, isn't that one thing we should consider there.
Dr. Bob Dokhanchi: Yes. Again, I love the cloud technology. I use, I've been using it for five years, five or six years, but I'm also realistic person, which means I'm not going to bash the server side. It's just that it has advantages. And what you say is absolutely correct. If someone breaks into your office and steals your server, you have an issue. However, this, if you follow good advice, you should have backup. There is a rule of a three to one zero. We won't get into that. That you have to follow about having backups, having three copies of a backup and two different media, one on site, one off site, and then guaranteeing that you have zero error. If you have that, even if they steal your backup, you can your server, you still can recover your data. However, there are a lot of other advantages to that. You don't have to worry about backing up. You know, it takes effort. It takes time. It takes resources to have all these backups.
Art Wiederman, CPA: So, yeah. Because you have to theoretically recommend, I guess you backup every day, whereas with the cloud it kind of we'll get into how that all works. So you said that you've worked with cloud-based software for five years. What made you decide that you wanted to transition your practice to cloud based?
Dr. Bob Dokhanchi: So I when I was in my old location that was there for since the 70s, when I bought it in 2001, I computerized. And when I computerized, I had a total of nine computers. Connecting nine computers together is pretty maintenance free and I was the IT person for my own office. If something breaks, I can definitely fix it. I could use a very simple networking protocol. I didn't have to pay the expensive cost of a server-based software to Microsoft. I really didn't need expensive equipment. I just had nine computers that I connected together on a peer to peer network and maintained it.
When I built my new office, we went from nine computers to close to maybe twenty, twenty one computers. And there you really need a dedicated server and you actually need constant monitoring, in my opinion. I know a lot of dentists don't do this, but you really need an IT service that monitors the traffic, monitors your backups, monitors if someone is trying to get in, monitors if an employee is doing something they're not supposed to. So I really didn't want to pay for that. I really didn't want to pay for server software. I didn't want to pay the monthly fee to IT people. And cloud was the solution for me.
Art Wiederman, CPA: So you don't have, I mean many of my dentists have someone or a company that they pay a monthly fee and they monitor their IT and they come in and they make sure that everything is, you know, properly backed up and security and all the new software. You don't have that in your practice. Is that what you're telling me?
Dr. Bob Dokhanchi: No, let me preface that by this statement. I always thought if you can do a root canal, you can do computer networking and computer security. I don't think that's accurate, because now that I'm talking to a lot of dentists online, I realize that people have lives. They're not geeks like me. They don't want to learn all of these things. So I've come to the conclusion that you can minimize. In my practice, I take care of everything. I know what I need. I actually do hire a firm for security of my practice, but everything else is done by me as far as networking and things like that. So if you can do it yourself, great. If you can't by going cloud, you minimize your costs and you minimize the amount of IT that you need, because the server and the data is being taken care of by the cloud software provider.
Art Wiederman, CPA: That's good to know. So I know obviously security is huge HIPAA and privacy of patient data and information. So, you know, again, you worked with the non cloud. Now you're working with cloud for the last five years. So how does that work, and some of the benefits of, you know, how does cloud-based software improve the security of your data?
Dr. Bob Dokhanchi: You know, five years ago, in the world of technology, five years is a long time. In the past five years, things have changed. The ransomware has taken over. About five, six years ago, many big companies did not have proper security. So the bad guys attacked the big companies for bigger prizes. Now they have spent millions and millions of dollars in securing their systems. So the bad guys go the path of least resistance, dental offices that still think, oh, why would they attack me? Or an accounting firm that doesn't have proper you know, small businesses basically are under attack. And, you know, I was contacted yesterday by someone who needed help, that they took their data and they were asking for fifty thousand dollars. This was literally yesterday that this happened.
Art Wiederman, CPA: I was going to say accounting firms get hacked. In our profession, one of the biggest software providers who provide a tax program got hacked around the 10th of April last year because what the bad guys are looking for is they're looking for names and Social Security numbers, because then they can they can they can file false tax returns with Social Security as they go in on January 2nd and file a tax return under your Social Security number, you're not going to know it until you go to file. And then, you know, for all the patients, they get their numbers, they can get bank accounts. There's all kinds of things on there. So, yeah, that's a big, big deal. So you feel that much more secure in your data with the cloud-based software?
Dr. Bob Dokhanchi: Yes, absolutely. I definitely feel more comfortable if somebody else with deeper pockets taking care of my data.
Art Wiederman, CPA: And by the way, we do have and in fact, one of the webinar series, Dr. Bob, that we did, we did this last month was on cybersecurity. We have a cybersecurity group at Eide Bailly. So doctors, if you have a practice and you're concerned about that, we can come in and consult with you about that again, especially if you have multiple locations. We can consult about that. And again, you know, you said fifty thousand dollars. We hear that all the time. The bad guys are really smart, and that's for sure.
So we're talking about you're saving some money in cost. How does this work compared to, you know, you had an IT guy. Now maybe you don't have as much. How does the cost factor work into all this?
Dr. Bob Dokhanchi: So I always give examples. Again, these are different from office to office. But I use myself as an example. I was, when I was on a server-based software on regular Dentrix that everybody knows about. You pay about monthly, you pay about two hundred dollars for maybe a little bit more, but let's say two hundred dollars for support that you need. If you don't buy the support, I mean that's different. You're cutting corners.
But if you want to run a practice properly, you pay two hundred dollars for support, then you start paying about one hundred dollars for claims, electronic claims and electronic attachments. That's three hundred dollars. Then you have the cost of the backup. You always have to have offsite and in the cloud backup. I would consider that about one hundred dollars a month. So now you're up to four hundred dollars.
Many offices utilize these services that are automatic emails and texting, text reminders, recalls, and those I was paying about three hundred dollars a month for that. So now you're you're up to seven hundred dollars a month. Now let's start adding IT cost. Let's be minimum. One hundred dollars a month, let's say. So now up to eight hundred. How about upgrading computers, hardware and Microsoft server software every few years that costs six, seven thousand. So by you purchasing a cloud service, everybody looks at that monthly subscription, including myself, like, oh, just another subscription. I don't want to pay for this, but that covers all of this automatic updates.
You don't have to get a disk. God knows how many times they send you these disks for upgrades and you put it on the thing. I'll get to it when I get to it. And then these disks that are up upgrades maybe plugging vulnerabilities for the software and if you're not doing it, you're basically at risk. So with a cloud, the costs are all combined and usually less than when you buy the services a la carte. And then automatic updates are great. Every three to four weeks, we get a major update on a Tuesday and they fix things. They add things. It's quite a relief that I don't have to spend the weekend in the office just in case something goes wrong for a Monday morning upgrade.
Art Wiederman, CPA: So let me ask you this. So obviously, five years ago you came to this conclusion that you wanted to look at cloud-based software. And obviously there's lots of options out there. What you know, what were you looking for in a system and how are they maybe different a little bit. I mean, you picked the Dentrix Ascend one and you've told me that it's really helped your practice. So what should, what are different features of these systems that people should be looking at when they make a decision?
Dr. Bob Dokhanchi: The number one thing for me, as someone who's been in technology for a long time, you know, I know how programing works and I know how software works, how security works. The number one thing for me is track record. Have you been doing this for a while? Don't tell me that you just developed the cloud software and we're going to give it to you for half price. Let's get on. You know, I don't want to be the beta tester. Actually, I am a beta tester for a lot of companies, but that's what I enjoy. As a regular dentist, you're running your office, you don't want to be a beta tester because things can go wrong. And if things go wrong, you're going to be frustrated with it for the cloud service.
So for me, I when I first started looking, I looked at the major players in this field. The second thing I started looking was that there are some companies that actually advertise for a cloud software, but they're not truly cloud. You have to install something on your phone or on your computers. They basically create with the help of an IT person, they create a cloud storage for you that you can try to access it. That's not what we're looking for. We're looking for something that you can open up Chrome web browser and access all of your data. That's basically what it is. So those are the things we look at.
Art Wiederman, CPA: I didn't know that. So during the pandemic and again, you've had both types. How did the cloud help you? I mean, was it something because, again, you guys had to jump into action. You were how long did you shut down pretty much during the pandemic?
Dr. Bob Dokhanchi: You know, we shut down I think it was March 12th. Yeah. And then May 11th, we were told that we could open we kind of opened for a little bit of like finishing up crowns that were needed, some cementation things like that, to try to get used to new protocol, new PPE. So we started going full force June 1st. We took the rest of the May to catch up and go over protocol on what did we need to do to keep everybody safe. And then June 1st, we did that.
Now, during that those two months, I have to tell you, I'm not the type that really looks for accessing data at home. I leave the office. I'd like to spend the time with my dogs. I'm not really into working at home, but it was a godsend because as patients called, I could literally be in my house and have all the X-rays. I had everything in front of me very easy. Obviously, you can do that with server based as well. You can have VPNs, you can have good PC type of software, but this just makes it a lot easier. I actually was somewhere else at a during the pandemic that I wasn't home and I literally was able to see everything on my phone that I could log in.
Art Wiederman, CPA: Did you? So you can find out pretty much anything you need on your phone with this software as you could sitting in front of your computer, right?
Dr. Bob Dokhanchi: Yes. On the mobile devices, looking at the images, it's a little bit, there's limitations.
Art Wiederman, CPA: Yeah.
Dr. Bob Dokhanchi: Yes, but no, I mean, you literally you can you can still see what you need to, but everything else is at your fingertips, basically.
Art Wiederman, CPA: So take a second before we move on to some more topics, Dr. Bob, is so if anybody is thinking about making a move from the desktop server based software to the cloud, which is kind of where a lot of this is going, Doctor, can we can we give out? And I'll put this also in the show notes, can we give out your email address if someone wants to contact you with a question they can.
Dr. Bob Dokhanchi: Absolutely. I have an email from my Facebook group. It's BobDee@dentistryingeneral.com. So which is Bob Dee D, as in David, E as in Edward, E as in Edward. So instead of Bob Dokhanchi, I go by Bob Dee, everybody knows me my Bob Dee, but the D is not just a D, it's Dee at dentistry in general dot com.
Art Wiederman, CPA: You're making me work here and write this down. OK, sounds good. So if you have any questions about any of this, Dr. Bob is, is an expert and can, can answer your questions. And obviously he's got this Facebook group with twenty six hundred members and it's all about dentistry. That's the one thing that's so wonderful. In thirty six years of dentistry, Dr. Bob, about how incredibly cooperative, congenial and sharing dentists are with each other. I mean, even some in the same town, because, you know, we're all in this together to try and get through, especially during this pandemic.
So you know when I think about switching anything, I ran my own CPA firm before I merged it for thirty six years and thirty three years, and I was generally not in charge. It was my, I had three of my wonderful, wonderful people, Debbie, Raquel and Pam, who have all been with me for over 30 years. And whenever I made major decisions, I would come to them and I said, well, what do you guys thinking? And, you know, 99 out of 100 times, they usually had the right answer.
So how about getting your dental team to switch software? I mean, they get comfortable with what they have. They learn it now. OK, so Dr. Bob is going to make a switch to an entirely new software. How did that work and what are some suggestions that you might make to dentists about getting their teams to switch to a different type of a software?
Dr. Bob Dokhanchi: You know, I hear this question a lot. I actually have had dentists tell me oh, I really don't want to do it. I got this older lady who's up front who does a lot of work for me and she barely knows what I have. And if I change it, it's not going to work. You know, I don't buy that. You got to take the lead. You have to take a lead in your office for technology. If you let the staff make the decision what technology you're going to bring to the office, you're going to fall behind.
Cloud computing is not only here to stay, it will be in every dental office in the world. There is no way server based software is going to survive. Now, timeline may be a little longer than I'd like to see. But the government is going to come out, this is my opinion. I have no evidence of this. But in my opinion, the government is going to come up with regulations. They're not going to let you, the dentist who may still be on Windows 7, be in charge of security of patients' health information. They can't control every single office. But if they come out and say now you have to switch to cloud-based and there are maybe, let's say, 20 different companies doing this, it's a lot easier for them to control those twenty and regulate them, than to come and regulate every single one.
So in my opinion, it's going to come. Now, whether or not you want to do it now or five years from now, that's up to you. You're constantly wasting money and resources, in my opinion.
Art Wiederman, CPA: Yeah. And again, the security part of this and you're right, I mean, you know, we have you know, government is mandating different things to because the government, you know. Right. And again, you and I are not going to get into a political discussion today. I told my audience for years that, you know, only bad things will happen to me and I will be put up on a pole and shot if I start getting into politics.
But the fact of the matter is, is that the one of the main functions of government is to improve the lives of people and also to help keep them safer and more secure. And by going to this type of a software, it allows patients more protection and more security in what they're doing. So talk about the experience you had back to the staff. So when you went to your team five years ago and said, hey, guys, here's the deal, we're going to go ahead and we're going to move to a cloud-based software, maybe, you know, talk about the experience.
Then I want to get into the actual mechanics because I think a dentist is going to look at this and say, oh, my God, this is going to take six months and my everything's going to be down. So let's start with the team. So what did the team first say to you when you said this? Because this this came from you. Right?
Dr. Bob Dokhanchi: Right. So my team is a little bit different because they trust me in technology. They know, you made a joke about your kids teaching and technology. My kids always have told them they're the unluckiest kids in the world because they can't get away with anything in technology because I know what they're doing.
So my team trusted me. So what I did was I spent time training them. I not only bought the training provided by the company, but I had days that we went in and we played around. I spent a few weekends myself at home trying to figure out what needs to be done, creating templates, creating things like that. So I made it easy for my teams.
If you just throw something at your team, I think it's going to be, it's going to be facing some kind of a resistance. But I've heard from other dentists that patients are complaining. I'm part of, I mean, not patients I'm sorry, the staff. I'm part of a few support groups for cloud computing. And I see complaints and a lot of complaints are unfortunately, are as a result of improper training. So you have to take the time to make sure it's a successful transition and it will be. They get used to it sooner or later. It's very, very intuitive software. The one that I use, it looks like Facebook actually so. It's not that difficult to master. You just need time. And people are you know, they have old habits and they don't want to leave them. But you just have to take the lead.
Art Wiederman, CPA: So did your group at Dentrix. What kind of training did they offer when you when you got their software?
Dr. Bob Dokhanchi: So they have these like we got together and there was a video training. They showed everything. We took notes and now they have these seminars, webinars that they run and then the recorded webinar is available, if somebody wants to see it. The help files are very important and I love their support. You know, you have a question, you call them and the guys are knowledgeable, they help you and you go from there. The support is here in the US. You're not really talking to anyone outside. So that's just been, you know, a good support for us.
Art Wiederman, CPA: So let's say we have a dentist who's listening to this. And, you know, they've got their, they're very happy with their desktop, their, you know, office based server. And they think it works OK. And so what if someone is thinking, you know, I'm good, I don't need to do this, I don't want to change. We're coming out of a pandemic. So what can you just say to somebody who's maybe resistant about looking at this different type of technology?
Dr. Bob Dokhanchi: So the first thing I always tell people who are looking for cloud is that, you know, take a look at your Internet access. The number one criteria for having a successful cloud transition is you have to have a nice Internet connection with decent speed. You don't have to, you don't need gaming type speeds, but you need a decent connection. Now, I know that is becoming less and less of a factor because many parts of the country have it. But if you are in the middle of Montana and you don't really have a great Internet connection, that could be an issue with the advent of 5G, that's going to be also resolved as you just buy a 5G box and that will give you very fast Internet. So that's the first thing I always tell them.
But if a dentist is thinking about doing this or not, I always tell them, look, you need to upgrade. When you have a server based software, you continuously have to upgrade to continuously have to have a lot of IT support. So and also what I tell them is, in my opinion, again, it adds to the value of your practice. When you go to sell your practice and they see that you have everything set up instead of an outdated server and then an outdated practice management software, the buyer is, you know, kind of encouraged when they see the technologies in your office. Already, these new young dentists, you know, are not going to be looking at practices that have not upgraded in a long time. And this is a simple upgrade. You know, you don't have to buy a lot of different things.
Art Wiederman, CPA: So when you when you did this five years ago, did you see I mean, were you able to, does this software have some management tools that helped you manage your practice better than what you had before?
Dr. Bob Dokhanchi: So that's the other thing, it has a really cool wow factor for the patients. I like that because we put it on the 40 inch screen in front of a patient on the wall when they're sitting in the chair. As far as tools goes, if you're on server-based software with a few big ones that are out there, I don't know Dentrix, Eagle Soft, Open Dental, these are the big ones. The big ones all have great tools.
On a cloud system, I always tell people is that, look, they are not server based. They don't have everything that the server based software has. They have 95 percent of what you need. But if you're using some obscure report that let's say Dentrix was creating and then you're looking for it in the cloud and you can't see it, you're going to be upset. However, you can always ask for those reports. They're very helpful and excuse me, providing new functions. But yes, it has ninety five percent of the things that people need for to operate their office.
Art Wiederman, CPA: And I'm guessing that your team probably because, you know, what I found is when the doctor is a leader like you are obviously a very good leader in your practice. When the doctor is a leader and they come in and say, listen, we're going to go ahead and make this switch. And doctors, I want to give you a just and if I say this over and over again, it's important, you are the leader of your practice.
That does not mean that, you know, you can't ask for input from your employees. But Dr. Bob five years ago said, hey, guys, here's the deal. We are switching to a cloud-based software, OK, that decision has been made. What I need from you guys is I need you to start looking at what we're doing, looking at this new software. Let's see if you guys can get into the weeds here and find some really cool things that we're not doing with our patients and not doing in our practice. And all that we can do.
And what it also does doctors is it allows you to find out which one of your team members are really progressive, really have your best interests at heart, really are good team players as opposed to those team members, you know, well, I'm not going to do this. I'm just not going to do it. And I've had that.
I've had doctors who've called me up and said, I've put in a new system. I put in a new software, whether it's a cloud based software, whether it's digital scanning, whether it's lasers, whatever it is, and the assistant is like, well, I don't believe in lasers. So I'm just I'm not real happy about this. Then you find out what kind of a team you have. Isn't that true, Doctor? I mean, when you implemented this, did you have any team members that were like, nah I don't want to do this?
Dr. Bob Dokhanchi: I did not have that experience.
Art Wiederman, CPA: Well, good. That's great.
Dr. Bob Dokhanchi: I don't allow it. My team members again, as I said, when it comes to technology, they may roll their eyes, but they know I don't bring anything in that doesn't help them. They love this now. I mean, they just, their lives are a lot easier. That's needs to be stressed to the staff. Yes, it's a learning curve, but it's not a huge learning curve. You don't have to struggle. There is a lot of support. And once you learn it, your life is a lot easier. Everything is right there for you, basically.
Art Wiederman, CPA: So let's kind of put a bow on this. So, you know, if it's something that you're interested in, what you know, when colleagues go out, like any other product, you want to look at your options. But what should your colleagues, if someone's listening to this podcast or they're on your Facebook group and you talk about that, what should they be looking for in someone that provides this type of software, the cloud software?
Dr. Bob Dokhanchi: So, again, these are my opinions, I hope I don't offend any other software company, but I always say this to people, is that writing a cloud software is not that difficult for developers. What the difficult part of a cloud surface service is how they manage images. Now, if you are an accounting firm and you want to have a cloud software, you have plenty of options because any programmer can write something in their basement and put it on the cloud and it will work probably.
But in dentistry, we have lots and lots of images and these images need to be able to be handled properly. There are only a couple of companies that do this properly, and I chose Dentrix Ascend for a few reasons. Number one, to be honest, I wanted my data to be handled by a Fortune 500 company. So if something goes wrong, I know Henry Schein has the money to fix things.
Art Wiederman, CPA: And they do stand behind their, I've worked with the Henry Schein folks for thirty six years. And yeah, I know a lot of their reps and their, you know, high management, they stand behind their product, that's for sure.
Dr. Bob Dokhanchi: Right. In other words, I know people feel positive or negative about the company. I'm not really going to get into that. I'm not going to defend them. I'm not going to bash them. All I care about is that they got a lot of money. They're a Fortune 500 company. If an earthquake hits and one of their data centers is going to be affected, I know that they have two other data centers that are going to jump in and make sure your basically can work.
So that was one of the main reasons. And then they have a superstar guy leading their imaging division, which I know and I talk to on a regular basis. And he, it's just such a great pleasure to talk to people who are in the technology and are developing things for the imaging side of Ascend.
So to me, when you're looking for a cloud, always look at the imaging part. I had a friend of mine that I told him and they went with a competitor. We won't name any names, but he switched and they switched in three weeks because they're imaging wasn't up to par and they couldn't. He's an endodontist and he couldn't see what he wanted to see as far as the quality of the images, because you're.
Art Wiederman, CPA: If you're an endodontist and you can't see the roots, you're in trouble, right? And I'm not a dentist.
Dr. Bob Dokhanchi: Right. You can see it, but they looked for the anatomy of that root. And if it's grainy or if it's not as good as when they were taking it with the regular sensor, then they're not going to be happy.
Art Wiederman, CPA: So any final comments just about this whole subject and doctor, I'll ask you to stay with us as I take us out. I got a couple more things I want to share with the audience before we're done. But anything else that the doctors should be thinking about if they're thinking about this decision?
Dr. Bob Dokhanchi: Yes. So what I tell them, when people come to me and say, hey, should I do it? Should I not do it? I always direct them to the little article that I wrote why you should do it. But if you just spent twenty thousand dollars on a server and doing this, I would wait until the next time you need to upgrade. That's my advice. Again, I know this is not what the cloud people want to hear. But, you know, it's very expensive to upgrade your server and you just, you already got things set up.
But if you are thinking about upgrading, few of our computers are old. If you're on Windows 7 still, make time for you to think about cloud now. Do not wait, please. The bad guys are coming for dentists.
Art Wiederman, CPA: They're not coming. They're here.
Dr. Bob Dokhanchi: For dentists. They're concentrating on dental offices because they know this whole saying that they don't need my data. They don't need your data, they know you do. So when they lock it up, patients are going to be upset. Patient, you have to close the office down for two weeks. You have to let everybody know. You have to let the government know. So preventative measures, do preventative measures.
Art Wiederman, CPA: Back to the cybersecurity. Again, I would encourage you doctors to go on to our YouTube page, Eide Bailly YouTube page. Go to our Business of Dentistry webinar series. And the one that we published in April was an hour on fraud and embezzlement protection in the dental office. And the other was on cybersecurity, which is a lot about what we're talking about.
Dr. Bob Dokhanchi, thank you so much for the great expertize and insight. One more time if folks want to email you and then maybe again if they're interested in joining your Facebook group, how do they do that?
Dr. Bob Dokhanchi: My Facebook group, it's called Dentistry in General. It's a black logo. If you search it on Facebook, you can see it and you can ask to join. You are going to be asked to provide that you are a dentist. It's the easiest way to contact me. You can message me right there. And I'm right with you. I answer probably 50 to 100 messages a day. My email is BobDee@dentistryingeneral.com and that spelled Bob Dee at dentistry in general dot com.
Art Wiederman, CPA: Fantastic. Great information Doctor. Hang on until we're done. But thank you so, so much for your great information and for taking great care of your patients and being a progressive dentist, which is what we want everybody to be. I mean, again, you know, progressive dentists do better. They have more enjoyment of their practice, their patients, you always want to go to a company, whether it's a dental practice or an automobile dealership. I don't mean to compare dental practice to an automobile dealership, but I mean to a Microsoft, Amazon. You look at them and they're all at the cutting edge and the patients and the customers say, wow, these guys have their act together. And that's what you want, your patients walking out of your office saying.
So again, just a couple of things before I get, you know, just taking us out of here. I didn't mention at the beginning. So as you have been hearing on TV, the president and the you know, the president and his administration are starting to have conversations about tax reform. And they're talking about, you know, I was listening to an interview this morning that Craig Melvin from The Today Show had with President Biden. And, you know, we're talking six trillion dollars of stimulus and infrastructure and all kinds of stuff. And again, not getting into, you know, good or bad, just that's what is being proposed. And they have to pay for it some way, folks. And what they're going to do is they're going to raise taxes on wealthy individuals.
One of the things they're talking about and again, nothing is for sure, is potentially for people who earn over a million dollars a year to have to pay a capital gains tax rate instead of at 15 or in most cases, 20 percent, it would go to thirty nine point six percent, plus the three point eight percent Medicare rate. So 40, you know, over forty three percent plus add your state rate, you're over 50 percent. So what I'm going to tell you is that as soon as we have some legislation we're going to I'm going to bring my buddy Mel Schwartz back on, who's our congressional liaison in Washington, D.C. and we're going to talk about what they're doing.
So if you have a large capital gain event happening or going to happen, that could be selling your practice, that could be selling a big piece of real estate, that could be selling stock. You know, business that's not a dental practice. It's something that you need to be watching and looking and monitoring and seeing how that's going to affect you.
Again, want to remind you to take a look at our partner, Decisions in Dentistry magazine, great clinical content. One hundred and forty CE courses that'll knock your socks off at one reasonable price. Go to www.DecisionsinDentistry.com.
If you want a complimentary consultation with someone from the Academy of Dental CPAs, please feel free to log on there on the front page. You can put your name in and we'll get back to you. One of our members. Twenty four CPA firms across the United States that represent over 10,000 dentists, go to www.ADCPA.org. We are the, Eide Bailly again represents over 800 dentists, our businesses in the western United States.
I am located in Southern California, our office is in Tustin, although my office has been in my home for the last 13 months. And so as many, many people, not dentists, it's kind of hard to be a dentist and practice from home. But I have. So if you want to get a hold of me, please call me at 657.279.3243 or email me at awiederman@EideBailly.com.
Go to our YouTube page for all of our webinar series. And again, we have one coming up May 12th on metrics and how to look at the numbers of your dental practice. It's going to be a fascinating, fascinating webinar. Please sign up for that. We've gotten a lot of interest and we've helped a lot of people on that.
So with that said, Dr. Bob, thank you again for your great expertise and information on cloud-based software. And we appreciate you coming on and talking to us. And with that said, I will sign off.
This is Art Wiederman for the Art of Dental Finance and Management with Art Wiederman, CPA. We will see you next time. Thank you for listening. Please tell all your friends about our podcast. And we're growing exponentially. And I am so honored that so many people listen and I get emails from all over the country. So thank you so much and we'll see you next time.