In the early days of her career, Linda Koerselman was usually the only person wearing a skirt. As a female CPA in the '80s, she was expected to wear skirt suits and dresses rather than pantsuits like male CPAs. Skirts were rare; she'd maybe see one or two other women at industry events.
"It was a lot different than now; when I joined the firm, there weren't very many women," she said. "As I became more invested in the financial institutions area, I was really surprised that I had gotten into an industry that was pretty much male-dominated."
But as time progressed, Koerselman saw more and more women at events. She was asked to speak at some of the events, too, and eventually corporate dress codes allowed women to wear pants. Koerselman also went on to prove that when it came to skills and leadership, women were just as capable as men in the accounting world. She was a partner at Eide Bailly, as well as director of the firm's financial institutions practice. She went on to become partner-in-charge of the Mankato, Minn., office and chairman of the board of directors before retiring in 2015.
"The accounting profession changed as women established themselves as credible consultants, great intellects—it was a great time to be a woman in the field," she said.
More women than ever are now considering accounting a viable profession. The number of female CPAs has quadrupled in the past 50-plus years, according to the Bureau of Labor Statistics.
History of Women in Accounting
Women began entering accounting in significant numbers during World War II from 1939 to 1945. Like other professions at the time, as men went to war, firms hired women to replace them, according to researchers Wanda G. Spruill and Charles W. Wootton. Before the war, the number of female CPAs was few—New York had 40, for instance. Most other states had five or fewer female CPAs. Women working in accounting in any capacity were rare even in the 1950s.
For a time, Arlene Huseby was the only woman working in the Fargo office of public accounting firm Eide Helmeke, which would later become Eide Bailly. Like many other women in the workforce in the late '50s, she was a secretary, working with 10 male CPAs. But then, a decade later, there was a shift at the firm. Huseby wasn't the only woman anymore. Eide Helmeke hired more and more women each year. Some took on secretarial roles like Huseby, and some were CPAs. It changed how the firm operated, specifically pertaining to work-life balance, Huseby said.
"Women changed it. They had families. It was a question of either I leave or I need more balance," she said. "The firm supported balance, which I was very happy about. It encouraged more women to work. If we hadn't hired women, Eide Bailly probably wouldn't have the strong work-life balance it has today."
Eide Helmeke's shift to more work-life balance in the '60s and '70s was just the start of their efforts to retain and promote women. It took decades before women stayed on with the firm and advanced to partner. The desire to start a family, coupled with unintentional bias, led many women to end their careers early on. Barb Aasen, chief practice officer at Eide Bailly, remembers the bias toward women in public accounting and how it affected her career choices. When she was pregnant with her first child, a number of people told her she'd never be able to raise children and be an accountant. So, she left Eide Helmeke for the private sector. She had no intention of returning to public accounting. Hers was, unfortunately, a common mindset.
In 1993, the American Institute of CPAs' (AICPA) first Survey on Women's Status and Work/Family Issues in Public Accounting revealed that women who left public accounting were less likely to be re-employed in public accounting. Work/family friction was the most critical factor of disproportionate turnover among female professionals. Aasen's public accounting career didn't end though. An encouraging conversation with a male colleague prompted her to re-enter the field. Dave Stende, who has since become managing parter/CEO of Eide Bailly, had worked with Aasen for years, and he could sense his former colleague missed the pace and excitement of public accounting.
"You can do both. You can have a career and raise a family. You have to have the right work-life balance," Stende recalled telling her. "That was 20 years before we started our women's initiative."
And after creating a plan with her husband, Aasen returned to public accounting.
"I've been super happy with my decision ever since. It was a great choice," she said. "I'm glad my family—my husband and my kids—were all good with that decision. As a team, we were able to navigate this career."
Stende's conversation with Aasen foreshadowed his own involvement in helping to create a formal initiative at Eide Bailly to keep women from leaving in the first place.
Watch this video to hear Eide Bailly partners discuss what it will take to break down the barriers for women.
First Focus and Women in Accounting Today
Years after Aasen's experience, Eide Bailly launched First Focus. Aasen asked to co-chair the committee. Founded in 2008, the mission of First Focus is to improve the advancement of women, enabling the retention of identified future female leaders, focusing on both retention and advancement for high-performing females and ensuring career opportunities for women that parallel those of men in the firm. Stende and Eide Bailly Human Resources Director Lisa Fitzgerald saw a need for the initiative about 10 years ago when they were discussing women in the profession, specifically, women at Eide Bailly.
"We attended a workshop hosted by the AICPA, and neither of us were completely convinced we should start an initiative for just women," Fitzgerald said. "But I will never forget it, I think Dave was one of two males in the room. We both had an epiphany—there is a reason why we need to focus on this."
Stende remembered Aasen's struggle 20 years prior, and the conference solidified to him why the firm needed a women's initiative.
"I had blinders on before that. It enlightened me as to why this is important to Eide Bailly," he said.
Through small groups called Focus Forums and awareness campaigns, the firm has grown its initiative and retained more female staff members. Since 2008, female senior managers and partners at Eide Bailly have increased from 21 and 19 percent to 45 and 30 percent. Like Eide Bailly, the vast majority of CPA firms of all sizes have made the retention of women a priority, adopting a variety of women's initiatives, according to the AICPA. Eide Bailly's implementation of First Focus is one way the firm retains who Stende calls "the best and brightest people."
"We've accomplished a lot since 2008. Currently 30 percent of our partners are female, where the industry average is 17 percent," he said. "We're making great strides as a firm."
Although progress has been made, many women in the field say there's still more work to be done to retain and promote women. Today, 60.6 percent of all accountants and auditors in the United States are women, according to the Bureau of Labor Statistics. Part of this increase can be attributed to women molding their careers, says Eide Bailly Partner Laura Srsich. She lists flexibility, confidence and believing it's a gender-neutral career as keys to a woman's success in accounting, in addition to support from the firm.
"You don't have to be a man or woman to do this job. It's all about showing up and taking care of your clients," she said.
There will always be challenges and unintentional biases, but women's initiatives like Eide Bailly's First Focus facilitate discussion and awareness to push toward more understanding. Women's presence in the profession has come a long way since 1899, when New York's Christine Ross became the first certified female accountant in the United States. Women in accounting continue to overcome hurdles, both big and small.
Koerselman, who is now retired, smiles thinking about those victories. She concludes that in the end, being a woman in public accounting helped her. She may have been the only one in a skirt, but standing out from the crowd taught Koerselman the value of confidence and hard work—skills that benefit any accountant.
We're Here to Help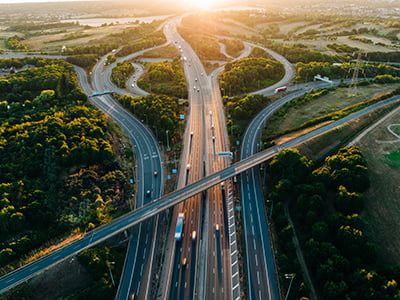 From business growth to compliance and digital optimization, Eide Bailly is here to help you thrive and embrace opportunity.
Speak to our specialists