SALT LAKE CITY, UT — Accounting firm Daines Goodwin & Co will be joining Eide Bailly LLP, a regional certified public accounting and business advisory firm, on December 5.
The team at Daines Goodwin will move into Eide Bailly's Salt Lake City office, located at 5 Triad Center, Ste. 600. Eide Bailly is the third largest CPA firm in Utah by number of staff, and has offices in Ogden and Lehi, in addition to Salt Lake City.
"We've been serving the Salt Lake City area for more than 40 years, and we're excited to begin a new chapter with Eide Bailly," said Chet Goodwin, Daines Goodwin tax partner. "Our clients will have access to more resources and solutions, and we will have more time to devote to serving them and being their trusted business advisors."
"Adding Daines Goodwin continues our goal of growing strategically to better serve our clients," said Dave Stende, managing partner/CEO of Eide Bailly. "Their team will help us grow our practice in Utah and give us valuable insights from a firm with strong ties and knowledge to the community."
Joining Eide Bailly will also benefit existing staff, said Brent Daines, tax partner at Daines Goodwin.
"Our professionals will have better benefits and more opportunities for specialized training in the industries and service areas that they are passionate about," Daines said. "Joining Eide Bailly is going to give them more control over how they want to develop their careers, which is exciting."
Gary Adamson
of CPA practice management consulting firm Adamson Advisory served as an advisor for the transaction.
"The culture fit was what got the deal done," said Adamson. "Eide Bailly has a very entrepreneurial approach to running their offices and the firm, which was important to Daines Goodwin. We talked with several firms and felt that Eide Bailly was the perfect fit for the Daines Goodwin clients and team."
About Eide Bailly LLP
Eide Bailly provides 59,000 clients across the nation with core services of audit & assurance and tax, as well as expanded services, including accounting services, cost segregation, cybersecurity, financial services, forensic & valuation, health care reform, outsourced services, international services, risk advisory services, technology consulting, transaction services and wealth management. Eide Bailly has offices located in Phoenix and Scottsdale, Ariz.; Boulder, Denver, Fort Collins, Golden and Grand Junction, Colo.; Boise, Idaho; Dubuque, Iowa; Mankato and Minneapolis, Minn.; Billings, Mont.; Elko, Fallon, Las Vegas and Reno, Nev.; Bismarck, Fargo and Williston, N.D.; Norman, Oklahoma City and Tulsa, Okla.; Enterprise, Ore.; Aberdeen and Sioux Falls, S.D.; Lehi, Ogden and Salt Lake City, Utah; and Spokane, Wash.
We're Here to Help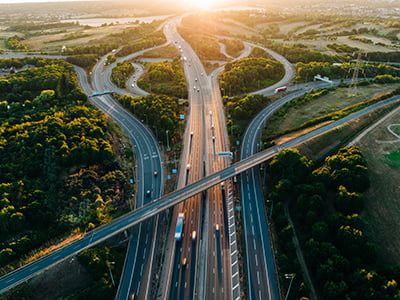 From business growth to compliance and digital optimization, Eide Bailly is here to help you thrive and embrace opportunity.
Speak to our specialists