Expands Technology Solutions for Clients
FARGO, N.D. — Cloud computing consulting firm Kyazma Business Consulting of Lehi, Utah, will join Eide Bailly LLP, a regional certified public accounting and business advisory firm, on Aug. 3, adding the industry-leading capabilities of Salesforce® software to Eide Bailly's rapidly growing technology consulting practice.
The addition of Kyazma Business Consulting will add 35 staff to Eide Bailly, which includes one principal, Hans Hendershot, the president and founder of Kyazma Business Consulting. Eide Bailly will expand to 27 offices in 12 states once the union is official.
"Technology is critical to the operations of nearly every business. As leading business advisors, we actively look for ways to expand our technology consulting services in order to provide our clients with a better way to do business," said Dave Stende, managing partner and CEO of Eide Bailly. "Adding Kyazma Business Consulting gives us a powerful suite of cloud-based technology solutions for our clients.
Hendershot said joining Eide Bailly will help them not only serve their clients better, but provide opportunities for their staff as well.
"Becoming part of Eide Bailly gives us more resources and propels us into new geographies, so we can grow our Salesforce practice and build our capabilities. By leveraging the structure of a larger firm, we can focus on our clients and increase our level of service," said Hendershot. "It also gives our staff the opportunity to grow in their positions, serving a variety of clients and taking on leadership opportunities."
"The addition of Kyazma Business Consulting and Salesforce to Eide Bailly is a win for all involved," said Scott Kost, principal and director of technology services for Eide Bailly and vice chair of the firm's board.
"Our goal is to be a world class consulting firm for our clients in all areas, including technology," said Kost. "We're excited to introduce Salesforce to our existing clients as another tool to help drive their business forward. Centered on improving the management of customer relationships, Salesforce helps businesses discover more about their customers' behaviors in order to serve them better. This dynamic solution integrates numerous functions into one system, starting with sales and marketing, and continuing through project management, invoicing and contact management activities."
"Kyazma Business Consulting's clients will also have access to a wealth of business advisory services beyond technology consulting, including forensic services, business valuations, wealth management, and buy/sell services amongst others," Kost added.
About Eide Bailly LLP
Eide Bailly provides 54,000 clients across the nation with core services of audit & assurance and tax, as well as expanded services, including accounting services, cost segregation, employee benefits, enterprise risk management, financial services, forensic & valuation, health care reform, international services, risk advisory services, technology consulting, transaction services and wealth management. Eide Bailly has offices located in Phoenix, Ariz.; Boulder, Denver, Fort Collins, Golden and Grand Junction, Colo.; Boise, Idaho; Dubuque, Iowa; Mankato and Minneapolis, Minn.; Billings, Mont.; Elko, Fallon, Las Vegas and Reno, Nev.; Bismarck, Fargo and Williston, N.D.; Norman, Oklahoma City and Tulsa, Okla.; Aberdeen and Sioux Falls, S.D.; Ogden and Salt Lake City, Utah; and Spokane, Wash.
About Eide Bailly Technology Consulting
Clients benefit from our proactive, consultative approach to technology. Our strategic technology services and solutions include infrastructure and networking, IT security, ERP and CRM, business analytics, custom application development, and business planning. We aim to be our clients' trusted business advisors, guiding them through the advancements in technology, from assessing their business needs to implementing the right solution and supporting their systems.
About Kyazma Business Consulting
Kyazma Business Consulting is a technology and process consulting firm with expertise in implementing Salesforce® solutions including the sales, service, community, marketing, platform and mobile products. Kyazma Business Consulting has worked with more than 500 unique clients in a wide variety of industries throughout the United States.
About Salesforce.com
Salesforce.com, a cloud computing company headquartered in California, is the preferred customer relationship management (CRM) and marketing automation software in the world with nearly double the sales of any other CRM.
We're Here to Help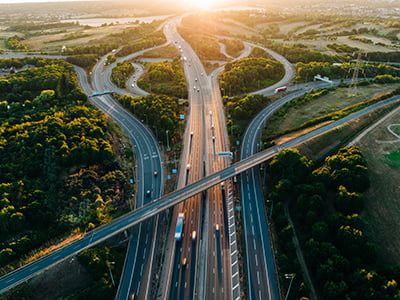 From business growth to compliance and digital optimization, Eide Bailly is here to help you thrive and embrace opportunity.
Speak to our specialists