FARGO, ND — Kafoury, Armstrong & Co. will become part of Eide Bailly LLP, a regional certified public accounting and business advisory firm, on Dec. 15, 2014. Kafoury Armstrong brings 10 partners and 56 staff members to Eide Bailly, one of the top 25 CPA firms in the nation, giving the firm a total of 28 offices in 12 states and raising its professional count to 1,547, which includes 225 partners.
In November, Eide Bailly made its debut into the state of Nevada with the addition of Muckel Anderson in Reno. Also headquartered in Reno, Kafoury Armstrong adds offices across the state in Fallon, Elko and Las Vegas.
"We are growing intentionally and carefully to better serve our clients—to bring them more services to meet their growing business needs," Dave Stende, managing partner/CEO of Eide Bailly said. "We are excited to expand our Nevada presence with the addition of Kafoury Armstrong." According to Stende, clients appreciate Eide Bailly's small firm/large firm approach to service. "We have a personal, respectful approach to service and, at the same time, we offer 'big four' business solutions for our clients," Stende explained. "Many businesses are surprised at the diverse ways we can help them—from international tax and transaction services, to helping our clients deal with upcoming deadlines like the repair regulations and health care reform."
Todd Ferguson
, CEO and shareholder of Kafoury Armstrong
, will be Eide Bailly's tax department head in Nevada. "We are joining Eide Bailly to better serve our clients. Being a part of Eide Bailly gives us the ability to help our clients with immediate and long-term business needs, such as business valuations, cost segregation studies and technology services. We want to help our clients reach the next level in their business, and this positions us to do that," Ferguson said.
Butch Anderson, former managing partner of Muckel Anderson, will serve as the partner-in-charge for the firm's Nevada practice. "Muckel Anderson and Kafoury Armstrong have been friendly competitors for years, and we look forward to joining forces under the Eide Bailly name," Anderson said. "With our strong presence in Nevada and the resources of Eide Bailly behind us, there are more opportunities for not only our clients, but for our staff as well. Staff will have more training opportunities, the ability to take their career to the next level and the satisfaction of helping clients grow their businesses. It's an exciting time!"
About Eide Bailly LLP
Eide Bailly provides 44,000 clients across the nation with core services of audit & assurance and tax, as well as expanded services, including accounting services, cost segregation, employee benefits, enterprise risk management, financial services, forensic & valuation, health care reform, international services, technology consulting, transaction services and wealth management. Eide Bailly has offices located in Phoenix, Ariz.; Boulder, Denver, Fort Collins, Golden, Grand Junction, Frisco and Vail, Colorado; Boise, Idaho; Dubuque, Iowa; Norman, Oklahoma City and Tulsa, Okla.; Mankato and Minneapolis, Minn.; Billings, Mont.; Reno, Nev.; Bismarck, Fargo and Williston, N.D.; Sioux Falls and Aberdeen, S.D; Ogden and Salt Lake City; Utah; and Spokane, Wash.
We're Here to Help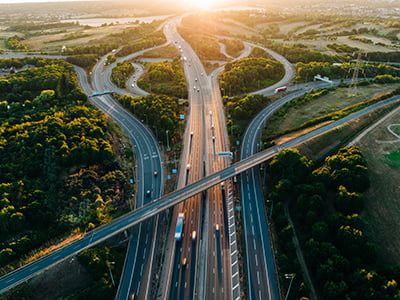 From business growth to compliance and digital optimization, Eide Bailly is here to help you thrive and embrace opportunity.
Speak to our specialists