OKLAHOMA CITY, OK — Computer forensics guru Calvin Weeks is joining Eide Bailly LLP, a regional certified public accounting and business advisory firm, expanding the capabilities of Eide Bailly's forensic accounting team in the rapidly evolving world of computer forensics.
Weeks, who previously was president of Calvin Weeks and Associates, has more than 25 years of experience in the computer and communication technology industries. He is a certified police officer who has been involved with law enforcement, criminal investigations and security for more than 20 years. He is also the founder and president of the Teens Against Predators Foundation, a non-profit that helps protect children from internet predators.
Three experienced professionals who have worked with Weeks also will be joining Eide Bailly: Isaac De La Garza, IT security professional; Susan Curtiss, computer forensic analyst; and Kathy Jennings, administrative support professional. Together, the four have more than 50 years of experience in computer forensics.
"Every day, businesses and individuals are using more technology, digital tools and computer software to store and share information, which means the ability to access and search that information for forensic and investigative purposes is becoming critical," said Jeremy Bendewald, Eide Bailly's director of forensic services. "Computer forensics is an increasingly important service within forensic accounting, and adding Calvin and his team bring more depth to our electronic discovery, investigative and evidence preserving capabilities."
Weeks said joining Eide Bailly will benefit both firm's clients. "Our combined teams provide a suite of forensics services that can help businesses with both operations and compliance." Weeks said. "Computer forensics is about finding data wherever it may be hidden, but we can also help clients develop a good strategy regarding technology and the legal world."
About Eide Bailly Computer Forensic Services
Eide Bailly's Computer Forensics Services gives clients access to Certified Fraud Examiners, Licensed Private Investigators, former law enforcement professionals, Certified Forensic Interviewers, Computer Forensic Specialists and Certified Public Accountants who have the investigative techniques and technical skills needed to get to the bottom of a situation. Services include forensic imaging and archiving, digital evidence investigations, link analysis of electronic data, discovery of concealed data, recovery and carving of data, expert testimony and mitigation imaging and archiving.
About Eide Bailly LLP
Eide Bailly provides 49,000 clients across the nation with core services of audit & assurance and tax, as well as expanded services, including accounting services, cost segregation, employee benefits, enterprise risk management, financial services, forensic & valuation, health care reform, international services, technology consulting, transaction services and wealth management. Eide Bailly has offices located in Phoenix, Ariz.; Boulder, Denver, Golden, Grand Junction, Frisco and Vail, Colorado; Boise, Idaho; Dubuque, Iowa; Norman, Oklahoma City and Tulsa, Okla.; Mankato and Minneapolis, Minn.; Billings, Mont.; Bismarck, Fargo and Williston, N.D.; Sioux Falls and Aberdeen, S.D; and Ogden and Salt Lake City, Utah.
We're Here to Help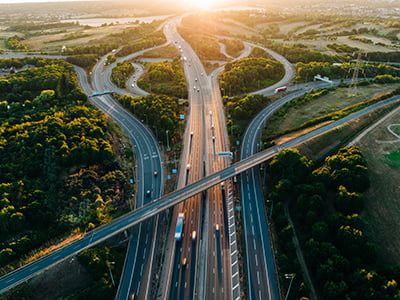 From business growth to compliance and digital optimization, Eide Bailly is here to help you thrive and embrace opportunity.
Speak to our specialists