Senate Finance Chairman Ron Wyden (D-Ore.) said on November 15th that he expects retirement legislation (informally known as Secure 2.0) to pass Congress in the lame duck session.
"We're deep into this discussion and we're making a lot of headway. All of the negotiators are committed to getting this done before we wrap up," Wyden said.
Lawmakers returned to Capitol Hill on November 14th and are expected to remain in Washington until mid-December. While in town, they must extend funding for the federal government beyond December 16th or face the consequences of the partial federal government shutdown. Wyden seemed to suggest that retirement legislation would be attached to this must-pass piece of legislation.
"We're going to make it a part of a package that moves before the end of the year," he said.
The House earlier this year approved the "Securing a Strong Retirement Act of 2021" along bipartisan lines.
The Senate has yet to pass its version of the bill, but legislation that passed the Senate Finance Committee did so unanimously. That bill must be paired with retirement legislation that was also easily approved by the Senate Health, Education Labor and Pension Committee.
It remains an open question as to how Senate leaders will combine these bills so they can be passed from the chamber. The Senate bills are also different from what passed the House. Those differences include provisions for automatic enrollment, start-up credits for companies offering retirement plans and when required minimum distributions begin.
Addressing these differences could require lengthy discussions. It is not clear if lawmakers will have that amount of time during the lame duck session to fix all the variances.
Year-End Tax Bill?
Wyden said the outcome for passing a year-end tax bill relies on discussions around expanding and extending the Child Tax Credit (CTC). The tax provision has been tied for months to allowing R&D costs to be expensed.
"The whole issue of the Child Tax Credit is front and center in that discussion," he said.
The debate centers on the fact that Democrats support expanding and extending the CTC to what it was in 2021, which Republicans oppose. Meanwhile, Republicans (and some Democrats) support allowing R&D expensing, but many of the liberal lawmakers will only support the measure if the CTC is expanded and extended.
Wyden thinks both should be enacted. He refused to say if his counterparts would also support both by paraphrasing baseball great Yogi Berra.
"I don't make predictions, especially about the future," the Senator said.
We're Here to Help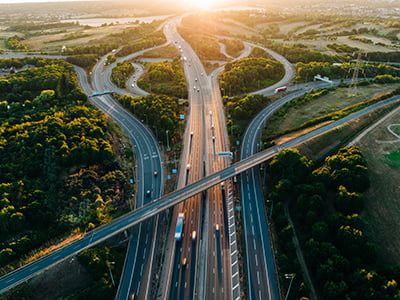 From business growth to compliance and digital optimization, Eide Bailly is here to help you thrive and embrace opportunity.
Speak to our specialists