Improved efficiency, productivity and profitability have always been goalposts for manufacturers. However, as the industry evolves and expectations change, these goalposts continually move.
"Manufacturers' goals aren't different than they were five years ago," said Dave Glennon, Partner-in-Charge of Manufacturing and Distribution for Eide Bailly. "They want to produce a quality product in a way that makes money for the business as efficiently as they can. What's changed is the way they go about it. And whether they're able to adapt and keep pace with the rate of change coming at them."
In order to keep up with moving goalposts, manufacturers must take a new, technology-based and strategic approach – which isn't an easy task. However, with the right mindset, careful planning and expert guidance, you can build a sustainable edge with technology, reduce complexity across operations and set yourself up to evolve with the times.
Manufacturing's Current Challenges Call for Current Strategies
From a shortage of skilled labor to customer expectations, inflation, the recession, and supply chain woes, the changes and challenges in manufacturing require transformation.
"We've gone through such a transition of technology," said Parker Coffman, Director of Manufacturing Optimization & Strategy at Eide Bailly. "The last three years have accelerated transformation to a rate most companies can't obtain and absorb as quickly."
Transformation is imperative.
In the forefront of manufacturing leaders' minds is the simple truth that they no longer have a choice when it comes to accelerating and optimizing their business technology. Economic factors, whether in supply, procurement, tooling, talent or even raw chemical availability, are now aggravating business factors.
Better business technology helps you mitigate the "aggravation" and maintain healthy, successful operations by giving you tighter control and more immediate visibility over pivotal data.
For example, a manufacturer with cloud-based supply chain management software, advanced analytics capabilities and strong supplier relationships that includes data sharing will be able to respond more readily when there is a shortage upstream of their operations. That manufacturer will also have the visibility they need to quickly identify which customers will be affected, where else they can source that inventory, what alternatives they have and more. The key is seeing the big picture and making incremental, foundational technology investments at a pace you can manage without falling behind.
Black Clover was operating around data chaos that limited its capacity to grow. With a sophisticated data warehouse and a custom reporting solution, they gained game-changing visibility into their operations. Read the case study to learn more.
Talent is short.
Manufacturers are experiencing a devastating shortage of skilled labor. Having advanced, competitive technology in key areas of your operations – including your factory floor – can not only make you more attractive to up-and-coming industry professionals but also more efficient.
Your technology infrastructure can be considered a recruitment tool. If you choose strategic technology that relieves employees of menial and manual tasks, such as automated processes, you double your efforts. Existing employees can be more productive without being overloaded, meaning they can concentrate on higher-value work and their job satisfaction is likely to improve.
For example, introducing robotics on your factory floor can help employees be more productive. You can implement a co-bot for an otherwise two-person activity, allowing that second person to perform other tasks or double your output. Or you can fully automate a strenuous, repetitive task and move employees on to work that can't be reliably automated and requires more critical thinking and focus.
You can also implement similar technology for administrative tasks. If your accounting department is bogged down by manual data entry and processing, automating those processes and integrating software so that data moves more seamlessly will mean the department can be more productive and accurate.
Here, the key is choosing technology that actually targets process inefficiencies and folds into your bigger picture, not purchasing the solution in a vacuum.
When you reduce the slog of manual data entry and workarounds, you don't only get improved productivity – you get improved job satisfaction that translates to better employee retention.
Leadership is changing hands – and generations.
Many manufacturing businesses are experiencing a leadership change-over. A new generation is stepping into leadership roles, and how they solve problems is often different. For example, new leadership is likely to have ideas for technology investments that will drive the business forward, improve productivity, and make various tasks more efficient. A new CFO may want a modern financial system to support reporting and financial efficiency goals.
It's important to look at each technology investment holistically, so that leadership isn't making decisions in one department without considering another. Rather than solving the singular need for a new accounting system, you might consider investing in a cloud-based enterprise resource planning (ERP) system, as it provides financial functionality while integrating many other core areas of your business like inventory and logistics.
A new and different approach can be healthy for growth and evolution, but it can lead to strain and a lack of parity within an organization. In such an instance, it's helpful to have a business advisor who can provide unbiased guidance around contentious topics, so you don't end up at a stalemate and miss out on major opportunities.
Customers expect seamless experiences.
People have streamlined interactions due to digital transformation at both B2C and B2B organizations. They expect such experiences everywhere.
However, solving challenges related to the customer experience is more complex today than ever before. In most cases, it's going to take a mix of technology and process improvement, as well as training. These efforts should be directed at initiatives that allow for more real-time, updated inventory for distribution channels, advanced logistics tracking and seamless customer support management.
To target the best investments for a return, you must identify which technology would make the biggest impact, solve real problems, and make you preferable over competitors.
What's critical here is that your technology speaks the same language and communicates in real-time. The key to giving your customers a seamless experience lies in having data available in one place that tells the entire customer story from finance to logistics. Setting customer-centric KPIs is a great way to ensure you're delivering a seamless experience.
No one is impervious to the whim of the supply chain.
The supply chain has been tumultuous since the start of the COVID-19 pandemic, and other major disruptions have further fueled disruption. The uncertainty we've all been working with will only continue, and there's no telling what's around the corner.
Supply chain technology has undergone some of the most significant transformation to mitigate issues. Anything supply chain managers could do to gain granular visibility over the moving parts of their operations, far and wide, they put into play.
Having visibility over your supply chain will help you make better decisions for today and the future. It will help you pivot sooner when there is an issue and help you determine where to improve processes to avoid risk. Achieving this will look different depending on your technology maturity, but a few key areas to consider are:
Creating a data sharing relationship with your suppliers
Implementing Internet of Things (IoT) technology across your supply chain operations
Mapping your suppliers in your software to understand your vulnerabilities at farther tiers
Using advanced data analytics to understand current and potential supply chain fluctuations
Integrated ERP solution for a single source of truth for inventory, financials, logistics, and more
New-School Tools are Only One Piece of the Puzzle
As you can see, addressing manufacturing challenges looks different today than it did five to 10 years ago. We are looking at new tools, such as ERP systems to centralize your data and operations, automation both on the factory floor and in the office, IoT technology for tracking supply chain activity, advanced data exchange between yourself and your suppliers, sales and customer service enablement technology, and more.
However, it's important to remember that while technology is often part of the conversation, it is only one part of the equation. True transformation requires that you address people and processes, consider your customers' actual needs and concerns, consider future requirements with every investment, and take a discerning approach to anything 'shiny' that may come your way.
This means:
Assessing where your business is today, including strengths and weaknesses
Thoughtfully managing upcoming and ongoing change, and understanding your team's capabilities and capacity to facilitate changes
Evaluating existing technology and opportunities to automate and improve processes with new technology
Defining goals as part of your overall vision in order to understand where to direct resource and what changes need to be made - whether with people, processes, or technology
Managing and preparing for the potential impact to vendors and customers to avoid missteps and capture opportunities
Gaining buy-in across leadership to ensure company-wide buy-in and acceptance
Same concepts, new tech - but what are your next steps? You don't want to make technology decisions in a vacuum. You need a roadmap to truly transform your manufacturing business.
We're Here to Help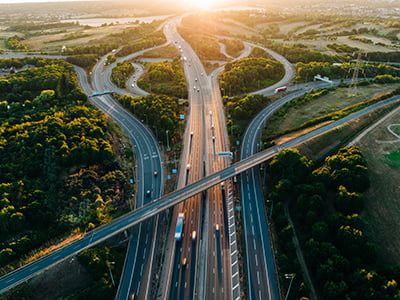 From business growth to compliance and digital optimization, Eide Bailly is here to help you thrive and embrace opportunity.
Speak to our specialists