Grow Your Firm with Salesforce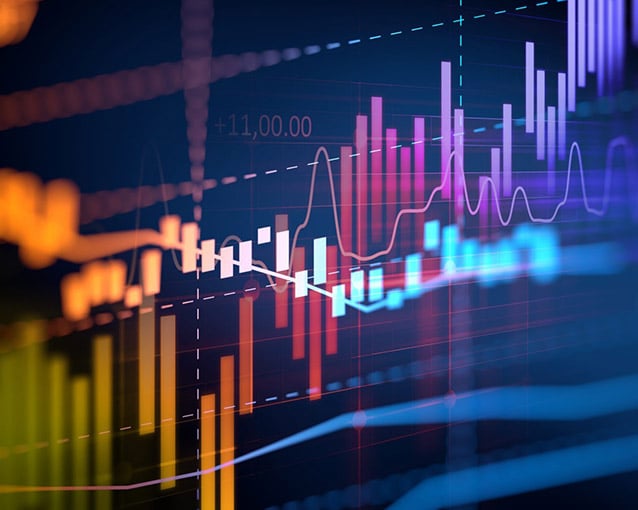 We'll build a solution to help simplify your firm's processes and make each of your clients feel important.
Request a Consultation
As law firms explore modernizing their operations, there is growing frustration with the lack of flexibility that comes with traditional legacy systems like Clio, Lawbase and ProLaw. These inflexibilities pose challenges for growth-focused firms looking to scale, automate processes and better integrate their systems.
Whether your firm is taking on new case types, expanding current areas of practice, working to enhance client satisfaction, or combating talent retention and employee burnout, modernizing your technology foundation will be the key to success.
CRM for law firms
Utilizing a customer relationship management (CRM) tool can help you achieve streamlined processes and systems. Traditionally, CRMs help organizations manage and track interactions with current and potential customers. Your firm likely has some form of this technology in place, but many software options on the market—especially out-of-the-box solutions—don't address the specific pain points felt by legal professionals.
In an industry with especially rigid guidelines, a customized CRM for legal firms can help make law practice management more efficient and scalable. Using a customized CRM that integrates with your systems can eliminate organizational blind spots and inefficiencies in client intake and matter management.
5 top benefits of Salesforce CRM for law firms
Salesforce is a longstanding CRM platform that fosters collaboration and transparency among teams to improve customer relationships. Below, learn some of the top benefits of Salesforce CRM for law firms.
1. Keeps all records in one place
Whether you deal with complex litigation or more straightforward case types, it truly takes a village to deliver individualized attention and thorough representation to each client. Salesforce for law firms makes it easy to manage all client records and information in one place, allowing attorneys, paralegals and other staff to work together seamlessly.
No more sorting through emails, various software systems and sticky notes. Salesforce stores all client information in its secure cloud-based software so team members can access key data from their mobile devices — at any time and from anywhere. This improves workflow efficiency and communication regarding time-sensitive issues. Plus, since all information is in the cloud, there's no need to store data using cumbersome physical hardware or perform manual updates.
2. Helps streamline intake efficiencies and matter management
No matter how big or small your organization is, all law firms must follow specific, strict processes for filling out forms for intake and matter management, or case management. They also intake a significant amount of information, often with nuances as to how different information is handled.
A dedicated CRM software for law firms is a valuable resource as it can help streamline the intake and documentation process, reducing errors and increasing efficiency. This allows your team of talented lawyers to focus on what matters most — providing the best possible service to your clients.
3. Custom reports and advanced analytics
Salesforce can help firms optimize intake and matter management processes with automation and flexibility in managing workflows. Firms can streamline the intake of information from the client and, if they decide to take the case, optimize how they manage the set framework of steps to follow, from establishing the engagement to logging time and billing. If you work with a technology partner that understands your industry, they can build in the functionalities you need that are unique to your circumstances. For instance, our team at Eide Bailly has built customizations that allow law firms to "stitch" steps into the existing project when it takes a different course, such as a lost case that is being appealed.
Custom reports and analytics come in handy for a few different reasons. For example, when it's time for a quarterly or biannual update with your firm's partners, Salesforce will help you generate helpful visualizations of key data. Similarly, sharing important metrics with employees has never been easier with this functionality.
When it comes to day-to-day operations, the analytics captured by Salesforce can be utilized by decision-makers to gain a complete, birds-eye view of the firm's success and help them make informed decisions that drive productivity and profitability.
It's important to point out that Salesforce differs from other software in that its reporting features are easy to understand and consume by just about anybody. While your old platform may generate limited reporting in unintelligible formats, you won't run into that issue with Salesforce for law firms.
4. Ensures secure data
Attorneys and other legal professionals deal with highly sensitive data. For this reason, law firms need a CRM that offers top-notch security. Salesforce is known for its security environment, and they're considered one of the most dependable options available.
Salesforce addresses this need and offers:
Encryption
Authentication
User permissions
Event monitoring
Auditing
Disaster recovery planning
All organizations have a responsibility to protect the "privacy and security of individuals' data." This is even more true for law firms, as they may collect, review and store information about clients' medical histories, financial circumstances, criminal pasts and other confidential items.
Salesforce CRM for attorneys safeguards this sensitive information — while enabling the utilization of data to connect with leads and clients in meaningful ways.
5. Easy third-party integrations
Don't let the thought of losing all your data stop your firm from making the switch to Salesforce. The platform allows users to easily import data from third-party applications, spreadsheets and other systems.
We can help you make sure all your tools are talking to one another. Our team of designated integration developers and Salesforce consultants can guide you through the process so you're collecting high-quality data and putting it to good use.
See how we helped one firm gain better insight and increase efficiency through automations and integrations with a customized solution.
Achieve Long-Term Success with Salesforce Law Firm CRM
Setting up a new process or software can be a heavy lift for organizations that have limited time. That's why working with a trusted consultant when implementing Salesforce CRM for law firms is key to maximizing the platform's effectiveness, longevity and ease of use.