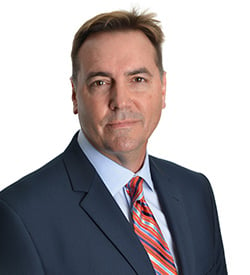 Tom Caruthers
Director of Consulting & Contract Management
I have a true passion for banking and am honored to be able to help so many of our clients to achieve and exceed their strategic goals and objectives.
Tom joined Eide Bailly in 2019, bringing decades of banking and industry leading technology services experience with him. He is the Director of Consulting and Contract Management and works primarily with clients in the financial industry, providing technology review, analysis and contract negotiation services. Tom has extensive experience working with banking and credit union clients ranging from de novo to multi-billion in assets.
When you work with Tom, you can expect consistent, authentic and accurate communication on advising current and emerging trends in the financial institution market. Utilizing his unique combination of experience and industry knowledge, Tom strategically collaborates with clients to maximize the value of their technology partner relationships.
When he's not in the office working with clients, Tom loves spending as much of his free time with his family. Tom is an avid outdoorsman enjoying golfing, hunting, fishing and volunteering in his community.