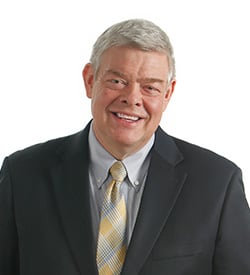 Mike R. Lindstrom
CPA
Consultant
Eide Bailly is different than other accounting firms because we are people-oriented, rather than process-oriented. We evaluate each client's individual case and offer personalized solutions.
Mike has worked in public accounting since 1980. He provides services to industries including construction, manufacturing, financial institutions and nonprofit. He was a founding partner of Balukoff, Lindstrom & Co., PA, before joining Eide Bailly. Mike provides valuable insight and knowledge to his clients and offers them services such as accounting, estate planning, succession planning, consulting and taxation.
Mike enjoys working with clients and believes the most important client is the one he currently is working with. He has been successful in becoming a trusted business adviser for his clients and helping to find solutions to any issue that they share with him.
Outside of his professional life, Mike enjoys sports, particularly racquetball, and he likes to go camping and fishing. He enjoys spending time with his wife Amy, since 1979. The couple has four sons and eight grandchildren.