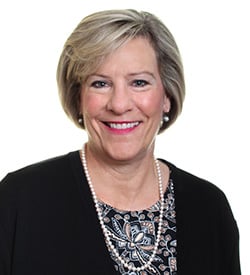 Mary Lou Lamberton
Business Development Director
"You're braver than you believe, and stronger than you seem, and smarter than you think." - Christopher Robin
Mary Lou focuses on building relationships with prospects and clients where Eide Bailly delivers value to the enterprise by pinpointing client needs. Her consultative approach helps clients convert corporate visions and priorities into concrete, attainable action plans. Her passion is to bring Eide Bailly talent to those prospects who will benefit from personal attention, greater efficiencies and increased profitability.
As a strategic thinker, Mary Lou loves to dig in and understand your industry and organization to discern how Eide Bailly helps you overcome challenges and meet your goals. Mary Lou brings her authenticity and passion to every situation she meets. When you work with Mary Lou you can expect a wise partner dedicated to adding value to your relationship.
When Mary Lou is not at the office you will find her with a book in her hand sitting by water. She enjoys spending time at the family cottage, reading, golfing and walking. Mary Lou loves to travel and spends time with her grown kids and their families throughout the U.S.