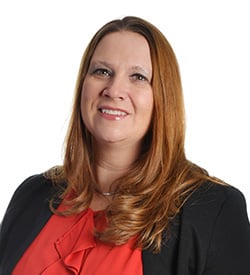 Jill J. Klose
Financial Advisor
I enjoy helping people plan their financial futures and watching those plans, hard work and dreams become a reality in retirement.
Jill is a financial, estate and retirement professional who works closely with her clients. She also helps CPAs and attorneys assist people and firms with their estate planning and wealth transfer needs.
When you work with Jill, you can expect a trusted advisor who will help you achieve your retirement goals. Her work for clients, as well as her supportive role for other CPAs and attorneys, means you'll get the best advice and know what you need to do to be successful.
When she's not at work, Jill keeps busy with photography. Jill photographs and plays in nature through hunting, fishing, and horseback riding. She enjoys all of these adventures and believes in sharing the experience with her family. When she isn't spending time in the great outdoors or lakeside, she'll be found sporting blue cheering on the Kindred Vikings or mentoring and serves as Huddle Coach for the local Fellowship Christian Athletes.