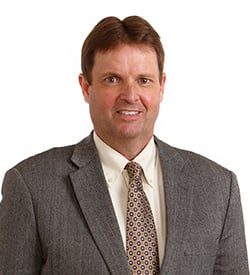 My clients count on me to provide timely and accurate answers to difficult questions and issues. I am proud to be part of a Firm that continually strives to exceed our clients' expectations.
Since 1984, Jae has been providing expertise and personal service to his clients. With insight and knowledge of accounting and consulting services, Jae serves many industries, including financial institutions, construction, government, manufacturing and retail.
When working with Jae, clients can expect timeliness in their services. Jae prides himself in taking a listening approach to problem solving where he aims to deeply understand both his client's business and personal issues, helping them to brainstorm solutions.
Jae's motto is "work hard, play harder.'' To this end, he keeps pretty active reading, hunting, both water and snow skiing, and playing card games with friends. He and his family spend the bulk of their time in their mountain home where they are able to walk their dogs through the beautiful mountain trails. Pretty busy!