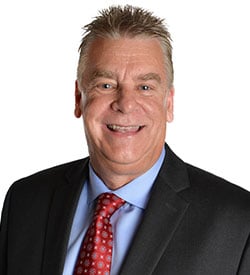 David Helm
CPA
Partner/California South Market Leader
"Success is peace of mind, which is a direct result of self-satisfaction in knowing you did your best to become the best you are capable of becoming." – John Wooden
Dave has been servicing the tax needs of his financial institution clients since 1996. His clients have ranged in size from $75 million to more than $2.8 billion. Dave has been involved in all aspects of tax planning ranging from merger and acquisitions, multi-state issues and tax resolution.
Previously, Dave was a senior tax manager with one of the international Big 4 accounting firms, where he served a variety of clients generally concentrated in the financial institutions, real estate and distribution industries. He also spent two years in Montreal, Quebec, Canada assisting Canadian and U.S. Corporations with cross border transactions. When working with Dave, you can expect someone who is available to take your questions and concerns and address them promptly. Dave has long standing relationships with many of his clients, which he attributes to establishing trust and simply "doing what you say you'll do."
On Saturdays during the fall, Dave and his family enjoy attending college football games and tailgating. He also enjoys attending summer outdoor concerts under the stars with family and friends—everything from classical to alternative to hip-hop. He is also a collector of California Cabernet Sauvignon wines.