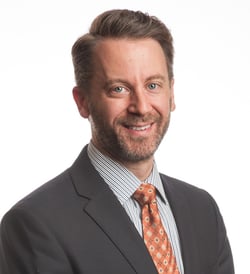 Brian S. Christensen
ASA
Senior Manager
I enjoy learning how individuals elect to run and grow their businesses, knowing no two owners operate the same way.
Since 1995, Brian has been providing business valuation and related consulting services for a variety of purposes, including estate and gift tax, transactions, compensation, and intangible asset valuation for financial reporting. Brian also assists clients on a recurring basis as they work to enhance the value of their business.
When working with Brian, clients can expect a consultant who listens more than he talks. He appreciates inquisitive clients who not only want to know what the value is, but why it is what it is. Brian prioritizes education and enjoys spending time helping clients review and discuss what's occurring in their business, and mentoring when the opportunity arises.
In his free time, Brian enjoys staying active with a mix of traveling, biking and hiking throughout Colorado, enjoying the beautiful mountainous landscape whenever possible. When he's feeling a little less energetic, you may find the foodie exploring a new (or familiar favorite) restaurant.