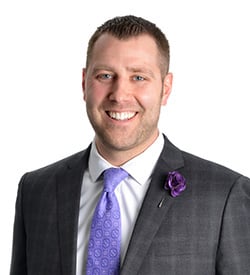 Blake E. Crow
CPA
Partner/Des Moines Market Leader
My passion for this industry lies in creating value for clients. So often, accounting, particularly taxes, is thought of as a check-the-box type item or a necessary evil. I get the most satisfaction when I can show my client that instead of being a necessary evil, accurate and strategic accounting practices are actually valuable tools that uncover opportunities for them to achieve their overall business goals.
Blake has been with Eide Bailly since 2008 and specializes in providing tax planning and tax compliance services to financial institutions. He serves on the firm's Financial Institution Services Group Tax Committee and Research and Technical Sub-Committee, where he stays up-to-date on all the latest regulatory changes and industry trends. His work includes preparing regulatory applications and accompanying forecasted financial statements for financial institutions and bank holding companies.
Competent, accurate and timely work are the minimum expectations clients should have for any service provider. When you work with Blake, however, you can expect a level of service that far exceeds that bare minimum. He prides himself on delivering a high level of client service that is based on not only returning emails and phone calls promptly, but always having his clients' needs in mind, even when their taxes may be the last thing on their minds.
When he's away from work, Blake enjoys spending time with his family, including his two young daughters and their many activities. When not at youth hockey, figure skating, or gymnastics, Blake enjoys cycling on the many Central Iowa trails, and trying not to embarrass himself on the golf course.