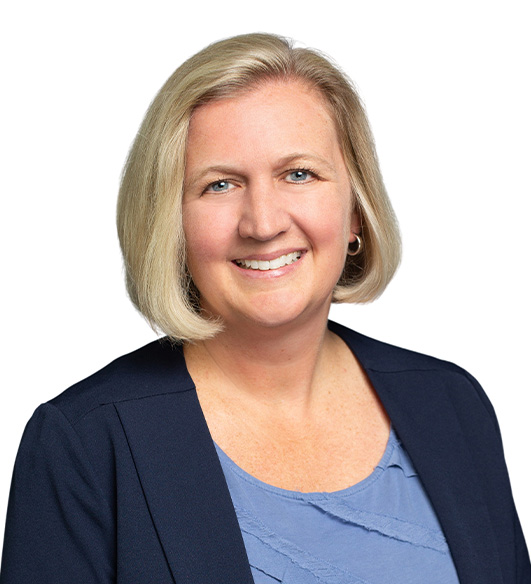 I find fulfillment in getting to know my clients and providing hands on service to make sure the tax and financial planning we suggest fits into their overall life/business goals.
Abby has worked in public accounting since 2002. She spent the first eight years of her career gaining experience with a Big 4 firm. Abby has developed a specialty in the tax compliance and consulting area and works mainly with flow-through entities and their related corporate and owner tax planning. She also serves a wide variety high-net-worth individuals and family groups with their trust and estate planning needs.
Abby takes a hands-on approach with all of her clients and excels at developing relationships to make sure their tax planning fits with their other financial and overall goals.
Outside of work, Abby enjoys being involved in the community. This includes serving on the Accounting Advisory Board of the Iowa State University College of Business, serving on the Audit Committee of the Iowa State University Alumni Association, serving as a current committee member and past board member of the Iowa Society of CPAs, and being a frequent volunteer at her church and in her children's schools. She has been honored to be recognized as Iowa State's Young Alumni Volunteer, the ISCPA's Rising Star, and as a member of the AICPA's new member leadership forum.