Dentists may have hidden profits in their practice that they're not earning due to lack of information. There are many software tools that allow dental teams to collect metrics on key information. However, the trick comes in how it's captured and reviewed—and how to take actionable steps.
In this episode of The Art of Dental Finance and Management podcast, Art outlines some of the top dental metrics to focus on, including:
Re-appointment percentage
Pre-appointment percentage
Attrition rate
As a member of Eide Bailly's Dental Segment, Art is an experienced dental-specific CPA and practice consultant with over 36 years in the profession. Art has built his career on providing dentists with a wealth of information and guidance to help them better manage their business, motivate their team and maximize their profitability. Eide Bailly's dental segment specializes in accounting, tax compliance and planning, financial planning, retirement planning and financial practice management consulting.
Reach out to Art if you have any questions regarding dental finance and management for your dental practice. More information about the Eide Bailly dental team can be found at www.eidebailly.com/dentist.
Maximize your practice profitability with the support of our team of dental industry professionals.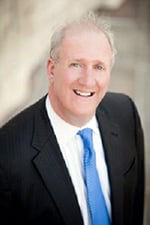 Show Notes and Resources
The Transcript
Art Wiederman, CPA And hello, everyone, and welcome to another episode of The Art of Dental Finance and Management with me, Art Wiederman, CPA. Welcome to the podcast. I'm Art Wiederman and I'm a dental specific CPA. My CPA practice is located in Tustin, California. I'm a dental director at the wonderful CPA firm of Eide Bailly. And today, don't have a guest except for me. So it's gonna be just you and I today. Don't know if it's you and I or you and me, we'll go with you and I. It sounds more proper English. And we're going to talk about a bunch of things today. I'm gonna give you some updates of some great courses that you can learn some fantastic things about. We're going to talk about where we are with the stimulus programs.
We're recording on Sunday, October the 18th 2021, 2020. I wish it were 2021. It's 2020 folks. I'm getting ahead of myself here, see. And we're going to talk about some, you know, some courses, we're going to talk about the stimulus. I've got a great tip for you for your dental team. It's something I actually did my CPA practice. I'm going to share that with you. And then it's something that I've wanted to do for a while. And I'm going to start doing this periodically. I'm going to dedicate several podcasts to the metrics of your dental practice. We're gonna talk about how to look at metrics I'm going to give you. I think we're gonna do six of them today if we have time and we're gonna go through these different metrics and tell you how they affect your dental practice.
And I'm going to tell you that given what's going on with the stimulus, I think it is more important than ever for you to be on top of your numbers. For you and your dental team to be on top of your numbers. So we're gonna get to all of that today. I'm real excited about that. I'll also let you know that on I believe it's November 11th, we are going to be publishing, I know it's hard to believe, our 100th podcast. Very, very exciting.
And I want to thank all of you from the bottom of my heart, from all the wonderful emails and phone calls we've gotten from people about all the information we've given on this podcast for the last coming up on two years. And I have a special guest and I've been talking about my special guest. And again, we are recording with my special guest in a couple of days. So once I've got this recorded, I will let you know who it is. But it's a very special podcast that we're doing for the 100th podcast. It'll be on November the 11th.
But let me just tell you about a couple of things we got going on here. First of all, I want to share with you our wonderful partners, Decisions in Dentistry magazine. They have just been absolutely amazing as far as their support of our podcast and what they do for the dental profession as far as education and what's on their website. So you want to go to www.DecisionsinDentistry.com. They have over 140 incredible and very, very inexpensive continuing education classes that you get CE units for. For example, I'll give you an example of the three most recent ones. They have one called Role of Maternal Oral Health on Fetal Development, Healing Progression of the Free Gingivle Graft and then Optimal Panorex Imaging. These are just examples of the courses that you would get. And they have a special deal, which you can go on to the website and find out more about, which will allow you to get access to all of their courses for a very, very reasonable price. You want to do that.
And if you're not working with a dental specific CPA, that's what we do. We're in Southern California with Eide Bailly. We joined Eide Bailly, my CPA firm did, HMWC, about just over three months ago. And it's just the resources these people have are ridiculous. I mean, it's just we have expertize in cybersecurity and internal controls and cost segregations and we'll talk about research and development. So we've got great resources and our other 23 dental CPA firms across the United States we all represent.
Now, I'm gonna be bold and say we're over 10,000 dentists that we represent among our 24 firms. And one of the exciting things we've got going on is that we have partnered with a good, good friend of mine by the name of Gary Takacs. And I've talked about Gary. Gary actually has got the largest podcast out there, and Gary is putting on a six series dynamite management program over the next, I think it's about nine months or so. And the Academy of Dental CPAs are partners with him. So you're gonna hear us on his Thriving Dentist show, his podcast, which is the biggest podcast, biggest dental podcast in America. So we're going to be on there.
You'll hear me and my friends, Kate Willeford, Allen Schiff and a lot of our other friends, Mark Rosen, talking some tax tips at the beginning of the show. But we're also participating in Gary's, as I was saying, six part series. And I want you to mark down the date of Tuesday, November 17th. If you're in the Eastern or Central Time Zone, we're doing this twice that day, 6:00 p.m. to 8:00 p.m. And if you're in the Mountain or the Pacific Time Zone, also 6:00 p.m. to 8:00 p.m. and I want you to go to and we'll put this in the show notes, folks, www.thrivingdentist.com/ADCPA/studyclubs/sessionone and there are six sessions.
So the first session is, I'm going to be on this, as well as Kate Willeford, my dear friend from the ADCPA from Northern California and our ADCPA President Allen Schiff. So we're going to, we haven't worked out the exact schedule, who's going to be on which one. I'm sure I'll be on the one in the Western United States and Allen will be on the one the Eastern. But between the three of us, we're going to cover that and other members of the ADCPA will be on these courses.
So the first course that Gary is giving on the 17th, it's two hours. It's completely free. Invite all your friends. Invite everybody you know in dentistry, because Gary is giving back to the dental profession, as he always does, is called Successfully Reducing Insurance Dependence in your practice, which is, I've been in Gary's lectures where he does that and the information is absolutely golden.
Then on January 5th of next year, he's doing a course called Mastering Dental Marketing and Learning to Influence. March 2nd, 10 Elements of a Thriving Practice. May 4th, 24 Systems of a Thriving Practice. June 2nd, New Patient Experience. And six, Digital Photos. And finally, on September 14th of next year, Five Tips to Master Scheduling. So, again, if you want to be part of these courses, they are free. You get two units of continuing education from these courses, as I understand it. www.thrivingdentist.com/ADCPA/studyclubs/sessionone and again, session two, three, four, five and six if you want to register for those. And the information that Gary gives is invaluable and you'll get to hear members of the Academy of Dental CPAs.
The other thing that I'm really, really excited about is a program that we are putting together through Eide Bailly and we're putting them together for six large local component dental societies here in Southern California. But they're going to be open to all my podcast listeners of The Art of Dental Finance and Management and our 700 clients of Eide Bailly. And this is a program that's going to be the business of dentistry. And we're going to have some financial information, management information. It's a year long program. It is going to be free. We will get you information to put on your calendar. December 9th from 6:00 to 8:00 p.m. Western Time. Pacific Time. I'm in the West, but it's Pacific Time. Put that on your calendars and we're going to be talking about year-end tax planning and the research and development tax credit. So if you want information about these courses, we'll get you the links out. E-mail me at awiederman@eidebailly.com.
Okay. So let's get into our topics today. Oh, one more thing I do want to mention to you is that if you are looking for a research and development tax credit, do go to our website, which is www.eidebailly.com/dentalrd. If you are doing research in your dental practice, new procedures, new techniques, new materials, new anything, you just spent two weeks at the John Kois' Place in Seattle or at the Scottsdale Center and you know, they're amazing continuing education courses. Frank Spears' Group, The Pankey Institute. LVI, I don't care which one. And you're bringing back some new procedures. We might be able to get a really, really nice tax credit for you. And so it's www.eidebailly.com/dentalrd. Go on there, there's information to read about and all you need to do is fill out some information about your practice. It's 100 percent private. And then one of our research and development team members will call you and talk to you free of charge about, you know, are you eligible? And then if you're eligible, let's get you some money.
My job. My function in life has and always will be to run the federal deficit up as much as I can. Not that I really need to help these guys. They're doing a really good job of it themselves. Unfortunately, a lot of it is because of the COVID-19 pandemic. But this is what we want to do is we want to save you tax money legally. And I guarantee you, if you're not eligible, we'll tell you. If you are eligible, we'll tell you too. And we've got a great team to do that.
So let's first talk about where are we right now? October 18th, 2020. So as of today, we do not have any additional stimulus. So the 600 dollars of additional unemployment compensation has run out. You're now down to a lesser amount for unemployment. Depends on the state you are in. And you might be getting two or 300 dollars. You might be getting 500 dollars. I don't know. It just depends. Everybody's getting less. And people are feeling it. Also, some of the rules as far as landlords evicting people have run out. The airlines money has run out. That ran out October 1st. So the airlines are very seriously talking about laying off tens of thousands. I think it might even run into over 100,000 people. The numbers are staggering.
Flights are being cut. Routes are being cut. If you just think you're going to call up and get an airline flight to go somewhere, folks, you better call way in advance because there are just fewer flights. And if you're trying to get to a place that is not called Chicago, Los Angeles, New York, Miami, a big city, it's going to be even harder. So where we stand as of today is. And again, you know, I know some of you don't believe me, but we're not talking politics here. Speaker of the House Nancy Pelosi said today on the Sunday morning news shows that they have basically until Tuesday of this week to get something done before the election. Highly unlikely. The Republicans proposal is 1.8 Trillion dollars of stimulus. The Democrats proposal is 2.2 Trillion of stimulus. So you would think, hey, they're pretty close. It's only 400 billion dollars apart. Right? That's like saying, you know, I want to buy a new car, but I'm only 400 billion short of buying that new car. Well, not quite. It doesn't work that way.
However, here's the problem. The problem is, is that the Democrats want money for the states. The Democrats want money for testing. The Democrats want money for other programs. The Republicans in the Senate, who are the ones that would block this, they don't want to go over one trillion dollars. They don't think at a 1.8 Trillion dollar stimulus is necessary. They also want protections for businesses. So if you walk into a hair salon and you, God forbid, contract COVID-19, they don't want people to be able to sue these businesses because, oh well, I got COVID-19 at your hair salon. And the problem is, is that right now, with an election that is two weeks away, two weeks from this Tuesday, nobody wants to blink. And nobody wants to say, well, I gave in. And then their base is going to be upset. So I suspect that there is going to be nothing before the election.
Now, after the election, let's think about this. If we have a, you know, the three chambers, if you will, of government, the White House, the House of Representatives and the Senate, not counting the Supreme Court or anything like that. If this is mixed, in other words, we have a, one is a Republican, two is Democrat. Two are Republican, one is Democrat. Whatever it is, you're going to have a real trouble getting any kind of stimulus through because they are just really, really digging their heels in. I think they're going to after the election because they have to. And people are hurting. What I am quite frankly, afraid of folks is civil unrest. I mean, if you go to families and they can't pay their rent and they're getting evicted and they can't pay for food and they can't pay for shelter, I mean, bad things happen. So they need to do something because we are not getting back to normal anytime soon.
You know, the director, one of the directors in the medical groups I was watching on the TV this morning was saying realistically, summer to fall next year by the time, you know, 50 percent of the people aren't even thinking about that they'll take a vaccine. So it's not as simple as we get a vaccine, everybody goes to CVS or Walgreens, they get a shot, and this is over. It's not that simple.
And the reason I bring that up is because what's going to happen to the economy. So if the Democrats basically do a clean sweep. Vice President Biden wins the election for the White House and the Republicans lose and the Democrats flip the Senate, they need three seats. They need to flip three seats. If Vice President Biden wins, there's a 50/50 tie in the Senate is broken by the vice president. They need four seats if Donald Trump is reelected. So, you know, you're going to have, if the Democrats win, you are going to see a massive, massive stimulus. But it's not going to happen until January because you're still going to have a lame duck Republican Senate that's probably not going to approve it.
I mean, this is again, this is not me talking politics. I promise, folks. This is what I've seen and I've read and I've heard. So. The reason I bring all of this up is because of the fact that we're probably not going to have a whole lot of stimulus for anything anytime in the next 30 days, 60, maybe 90 days. It could be three, four, five months. And what that means, folks, is that there are going to be people who are going to be, you know, who are not going to have money. You gotta remember that a lot of people who got that 600 dollar stipend every week, they were saving money. They were making more money than what they needed to pay their bills. And they were thinking, you know what, I don't know how long this is going to last. I'm going to go ahead and save this money. So basically, that is going to start to run out.
And the reason, again, I bring this up, and it's very, very important, is because you need to monitor the metrics of your dental practice. It's at this point, we have gone through the first three or four months of you coming back to work. And a lot of the pent-up demand was seen in June, July, August, maybe September. And that's probably run out by now. And we need to keep the momentum going. So we're going to talk about some metrics here in a second.
I do want to throw out an idea for you. Now, fortunately, many of my clients are doing pretty darn well. They're at 80, 90 percent of where they were. Nobody is calling me and saying, Art, I've run out of money. I haven't had any clients that have done that. My clients are at the top of the class. Those of you that are listening, you're at the top of the class. You all get As because you're all doing very, very well for the most part. Everybody I've been talking to. They're hanging in there. Everybody's gotten used to how PPP works. PPE works. Everybody is used to the protocols. The patients are starting to feel really comfortable coming into the office and life in the dental office, while it hasn't returned to what it was in February, has returned to probably more of a normal than many businesses have.
So I want to make a suggestion, because you got to remember that your dental team for the last seven months has gone through a really, really tough patch. And I will tell you folks, I've seen this in talking to my clients and doing the webinars that I've done and talking to the consultants. The dental teams have been really resilient and really hanging in there. And if you think about it, think about your dental team. Most of the dental teams in America are women, and they have not only have to work in many cases, but they are the responsible party for, you know, taking care of the kids in many instances and with the schools being out they're having to balance work and kids trying to learn virtually, which we all know has been a major challenge. So your dental teams have been through a major, major, you know, a difficult time in their lives.
So I'm going to share with you what I did for my team about four or five years ago. And it's an idea and I really like it. So I have two businesses I had before I merged with HMWC, which then we merged with Eide Bailly. I had two businesses. I had a CPA firm where there were 10 of us. My partner, Pam Chamberlain and I. And then there, then I had my dental brokerage business. Well, back in 2015, 2016, we had some really good years. It might have been 16 or 17. I don't remember exactly what year it was, but we had some really good years. We had a record year two years in a row.
And here's what I did. Okay. Because and it was in the brokerage and we had a record year in a CPA practice. And here's what I did. So I went out and I went down to South Coast Plaza and I purchased thousand dollar gift cards for each of my employees. And I also bought one for my partner, Pam. And I said, okay, I need these gift cards and I want them to be that they can go into any store in South Coast Plaza and then they can go buy something. So then what I said was I said, we're gonna have a team meeting. This was on a Tuesday afternoon. And it so happened at that time I was buying a different home that my wife Lynn and I were going to live in.
So I had this great excuse that I said, guys, I got to leave my cell phone on because I got to tell everybody that, you know, I got to wait for the bank to call me because I've got to sign loan papers. So that sounded perfectly innocent, except the reason I had my cell phone on as I was waiting for a text from a limo driver that he and his buddy were bringing two limos and, you know, that was it. So then I get the text and I said, alright, guys, hey, change of plans, let's all go outside. Bring your purses and your wallets and whatever you're gonna bring and just come outside for a second. And they all thought that, you know, I was dying or something. I don't know. And there's two limos. And one of my team members, Mary, who's just the most wonderful, wonderful lady. And she and I joke who the funny one is in our practice. And she says, so, Art, so what are we doing? And I said we're going bowling, Mary. So how are you at bowling? She says, I'm pretty good. No Art, really. What are we doing? I said you'll find out.
So we went to the, we got on the freeway, it's about a five-minute drive. And we stopped in front of the South Coast Plaza Mall and I said, everybody get out. And I had a sheet of paper with the rules. And the rules were it's one o'clock in the afternoon. Here's what we're gonna do guys. You guys have three hours. Here's a gift card for each of you. It's a thousand dollars. Go shopping. And then we're all gonna go meet for dinner in this and this restaurant here in the South Coast Plaza. And dinner's on me. And this is kind of a thank you for everything. And the rules are you got to spend the thousand dollars in the three or four hours and you've got to tell us what you bought.
Well, they didn't exactly follow the rules. Some spent it all, some didn't. I will tell you. And by the way, I grossed those bonuses up. They all got called on the payroll and they got grossed up. So instead of a thousand dollars, it was 1250 dollars. So I paid the taxes on the 1000 dollars. So they, you know, I paid all the taxes. And so it was a bit of an investment. I'm not saying you should do that amount of money. It doesn't matter how much it is. I will tell you, folks, that when we did that and I did it two years in a row, different, different things. The looks on these people's faces and the attitude that they had and the thank yous, there were tears, were unbelievable.
Now, I'm not saying that you should go out and spend do what I did, which was a lot of money. You could do it with 250 dollars per person. For those of you who can do this, I will tell you that making your team happy is going to go a long, long way towards a successful, successful dental practice. So that's kind of my staff tip of the day is do something fun. I mean, maybe you take them, I don't know if taking them to a spa right now in the middle of a pandemic is a good idea. But, you know, malls are open. Obviously, you have to do everything safely with social distancing. Maybe you don't do a meal. Maybe you go to a park afterward and you order. Have people deliver food to the park and you have a nice little picnic and everybody shows you what they got.
But do something. Do something for your team. They've been through a really, really tough year in your dental practice, in their lives, with their families and their kids. God forbid somebody, you know, everybody seems to know somebody who had the COVID-19 virus. And unfortunately, I know at least three people who have lost their lives to it. And it's horrible. So life is just not been the same in 2020 as it's been in the other 60 years of my life. And I would suggest for your dental team going forward that you do something nice for them and always just let them know how much you appreciate them.
I had a coach years ago who told me Art, you want to catch, instead of catching somebody doing something wrong, you want to catch him doing something right. So that's my tip of the day.
Now, what I want to do, I want to get into some of the metrics for the rest of the time that we have here, and we're gonna do this over several of our meetings. So, first of all, let's talk about how these metrics programs work. There are about ten of them out there. The two main ones that I work with are Dental Intel and Dental Metrics. There are others out there that are, I'm sure are very good, but I can't really work with 10 of them. And I know these folks both very, very well. Rick Williford is a dear friend of mine and as is Curtis Marshall and the folks at Dental Intel, they all do a great job.
So the way a metrics program works, if you don't work with one, is you get the program either through a consultant or through directly through them. And, what you do is they sync with your software. Now, most all of these only sync with Dentrix, Eagle Soft and Open Dental that I'm aware of. They don't sync with the other ones because it's hard to sync with 100 different programs. But 80 to 90 percent of the dentists out there use those programs. And basically, they can go ahead and go in there and it will create these dashboards and the dashboards give you a whole lot of information about your practice.
And like I was saying, folks, it's so important right now if we've got some people that might be hurting in the next three or four months, could it affect your dental practice? It could. I hope not. But it could be the difference between people, you know, dental practices doing 95 percent of what they were doing and doing 85 percent. Because that other 10 percent, I don't know. They may not come in because maybe they lost their job. Maybe they work for the airlines. Maybe they work for the cruise industry. I don't know.
But we need to be prepared and to know our numbers as good business people. So let me start with the first one, which is, we always keep track of how many future appointments. That's what this software does. So patients who don't have a future appointment, who have been in within the last 18 months. That's a pre-appointment percentage. We'll talk about that again in a little bit. So this software will allow you to figure out how many patients have, do not have a future appointment who have been in the last 18 months. You need to discuss this in your morning huddle. Now, for patients who didn't reschedule today. So Mrs. Smith comes in. She has her prophy cleaning her, her cleaning, her one-hour cleaning. And for whatever reason, she didn't schedule.
What happens in a lot of dental offices is that, oh, okay, well, you know, Mrs. Smith, just give us a call when you're ready. And she's forgotten. Well, these metrics programs have mechanisms in them that will allow you to get a reminder. So there should be a reminder mechanism if Mrs. Smith came in on a Tuesday that on Thursday or Friday or Monday of next week. A little reminder comes up on your computer and it says, hey, Stephanie at the front desk, would you please give Mrs. Smith a call, and let's check in with her to make sure that she gets prophy cleaning.
Now, you don't want to call her 25 times, but again, it may be that she's busy and oh, yeah yeah, let's schedule that for, you know, four months from now, or six months from now. So that's really, really important. Now you have a significant number of patients that are not scheduled for a future appointment. We have a doctor. One of our clients who we got onto the software. And what happened was, was we took a look and that doctor had over 3000 active patients.
Now, you know, I've had people tell me in a practice doing 500,000 year that they have two thousand active patients. They don't. No, they don't. We see about 800 to 1000 active patients in the average dental practice. And we're not talking about HMO or Medicare or anything like that, you know, PPO and fee for service. Eight hundred to a thousand patients for about every million dollars of production has been my experience. Again, you might say, well, that's a little higher or a little lower, it depends on the practice that you have.
So this doctor had 3000 active patients. There were three doctors in this practice and there were nine days of hygiene. And I said there were 3000. I said, there's 1300 patients in your practice who have not been, who have been in the last 18 months but are not scheduled for a future appointment. Isn't that information, folks, that you would want to know? I mean, think about it this way. If the average patient value is somewhere in the neighborhood of about, I don't know, 12, 1300 dollars per year for a patient. If you take the averages of know just cleaning's and an average is that people do work. Maybe it's not. Maybe it's a thousand dollars. Make the numbers easier.
If I have 1300 people and I'm losing, and I'm not seeing them. And my average value is a 1000 dollars. That's 1.3 Million dollars that I'm losing, that's off the table. Now, am I going to see every one of those people? No. Are some of those people leaving our practice? Possibly. But I certainly want to know. And if I have a lot of people who are in this situation and we do see this when we sync people and we say, did you realize that are 600 people that haven't come in? Well, we need to get them in. And their answer is, you know what? My front office people have enough trouble getting done what they need to get done as it is. How are they going to call 600 people? I mean, you can make maybe 10 calls an hour.
What about what's going on that day? So what you might consider doing if you have a lot of patients that have not been in is either, if you have some extra dental team time, dedicate a day a week to one of your team members to do nothing but go in a room, shut the door and call these people. And the metrics programs will give you all of their names and all their family member's names who've been in or haven't been in, how much treatment has been diagnosed. And they can call and try and get them in. I mean, if you've got 10 or 15 percent of them in, my goodness, think about how many dollars you're going to recapture in your practice.
So that's my first tip is we need to take a look at patients who don't have a future appointment in your practice. Like I said, you might consider either having somebody from the team do it or hire somebody, hire somebody who's going to come in on a short term project basis, who has really got good verbal skills, who are going to come in and maybe one or two days a week for three months. They're going to take this list and they're going to call and they're going to follow up and they're going to follow up and follow up again. You know you don't call more than a couple of times, because if someone doesn't answer after two or three phone calls, they're probably not interested. And also, that person calling is going to get a real feel for what's going on. If half of them say, well, you know, Suzy at the front desk or Stephanie never asked me to make an appointment, then we know what's going on and then we got to talk to Stephanie.
This is how you manage your business folks. Really, really, really important. So, again, you know, using your automated follow ups, these programs that what's called automated follow ups. And it will automatically give you a front office person the people to call and to follow up every Thursday or Friday or however you set it up. So that's the first tip is patients who don't have a future appointment, who have been in within the last 18 months. If we have a ton of them, then we've got to get calling because that is lost revenue. That's maybe dentistry you've diagnosed and you just haven't done. But that's important.
Okay. So let's take a look at another one, which is called visits per month. How many visits? And this is a key. Alright. Basically, we want as many, we'll use the term touches as possible. That means that the more times that someone can visit my dental office, the more of a chance that those people will you know, they'll have their teeth cleaned, they might need work, etc. So visits per month. One of the things that happens in these metrics programs is it gives you basically visits per month. So let's think about an example. Let's assume that over the next 18 months, my practice has 2000 future visits. That means in the next 18 months, there are 2000 visits that are scheduled. So Art Wiederman comes into Dr. Jones's dental office on October the 19th. And he has his teeth cleaned. Alright. So now we go from two thousand visits down to, future visits, down to 1999. Right. Because Art's had his visit. He had his teeth cleaned. He did a great job. You know, we did some probing and no fours or fives. I told my hygienist fives are not permitted eh wrong answer. Sorry, we don't go to the bonus round. And I've been fortunate. I've had root planing once. And it works, folks. And I've got really, really good, healthy teeth. So, okay, so now I have 1999 future visits.
Alright. Well, the hope would be that as I'm walking out of there, the person at the front desk is going to say, hey, Art, so okay, so let's schedule your next four-month appointment for periodontal maintenance. So now we're back up to 2000. But then maybe when I was there, maybe doctor did his exams. And, you know, Art. I'm really not feeling the love for number 17 over here. I see it's starting to crack and maybe we need to do a crown. So, and you know, they go ahead and they talk to me about it and I say, you know, I trust you doctor and let's get it done. So now my future appointments went from 2000 down to 1999 when I had my appointment, but now it went up to 2001 because I made an appointment for my next cleaning and an appointment for my next operative or restorative appointment.
And you want those going up. If you have new clients, new patients coming in, we want them scheduling. The problem is, is that if people walk out of your office without an appointment or without accepting treatment, that's where these future appointments go down. So if your future appointments, look at the future appointments through these metrics programs. If they go down, that's bad. That means patients are leaving your practice. Okay.
Alright. The next thing I want to talk to you about, you know, is basically calculating your patient attrition. And there is a way to do this. So here's how this works. Okay. A lost patient is defined as a patient who hasn't had a visit in 18 months. To me, that's a lost patient, or someone that has been changed in the computer system from active to inactive.
And you should really, to be honest with yourself, is if a patient calls and says, hey, Stephanie, I am, my husband and I, my wife and I, we're moving from Tustin, we're moving to Idaho. So please thank doctor for everything he's done. He's been wonderful. She's been wonderful. But we're no longer going to be patients at your practice because we're moving. And they should be changed from active to inactive.
So let's take an example. Let's say on, we want to calculate what our attrition is. Starting on January 1 of 2019. Let's not talk about 2020, because that's just not fair. Okay, with the COVID-19 pandemic. So starting on January 1 of 2019, I had 1000 active patients. And it will tell you on the dashboards of these programs, it will tell you how many active patients you have. So let's say that this year I averaged about 16 or 17 new active new patients a month. Healthy practice in that size, maybe doing a million a year, 15 to 25 patients a month is really healthy. My consultants used to say 12 to 18. I like 15 to 25. That's my preference.
So let's say we added 200 new patients that came in and actually had cleaning or treatment or what have you. So at that moment, I have 1200 available active patients, the 1000 I started with, plus the 200 new ones. So then I take a look at the ending active patients and my ending active patients are 980. Hmm. How did that happen? So if I had twelve hundred that were available and at the end of the year I only have 980, because again, we count them at the end of the year based on how many of them have been in the last 18 months.
Alright. And if we got a bunch that haven't been in the last 18 months, we call that the revolving door theory. They come in. They see you. And then they never come back or they leave for whatever reason. Now, there are going to be patients that leave your practice. There is no doubt about that. You know, this example where I have 980 at the end, I have less, fewer patients. I had 200 new patients this year and I have fewer patients at the end of the year than I had at the beginning of the year. That's not good. Again, we need to monitor this information to find out why are they not doing this. And that goes in conjunction with reappointing new patients, which we're going to talk about in a minute.
So, again, if my average patient value is a 1000 dollars and I lose 220 patients, that's 220,000 dollars of potential lost revenue that I have. So we want to look at our attrition each year. Why are patients not coming in? That is one of the biggest things that we see as coaches, as dental CPAs. And you can ask anybody at Eide Bailly and anybody at the Academy of Dental CPAs, they will tell you that you have to look at your attrition rate to see what is happening, how many people are leaving, why are they not being reappointed?
And if the person at the front desk who will tell you that everybody gets reappointed, we'll get to that in a second, if they say, well, you know what, doctor, you're booked out six to eight weeks, we can't get anybody in. That's why these people are not scheduled. And going back to my client, who had 3000 patients and 1300 were not appointed, well, you know, doctor, you've told us this is as hard as you want to work. And the associates only work this much. And we don't want to add any more doctor time because it's too complicated. That's your decision. And that may be what happens.
But if the person at the front desk is saying, listen, hygiene is booked 12 weeks solid. What does that mean? Well, that means that maybe we need another day or two of hygiene. Think about it this way. If I have 8 hours a day, 4 days a week, that's 32 hours a week times let's just say it's 50 weeks. That's 1600. 32 times 50 is 1600. So that's 1600 potential appointments divided by 12. Is about 130 appointments a month. Break it down by day. That will tell you whether you need to add a day of hygiene. A day of hygiene per week, 4 days a week is again, you know, you're talking, how many visits? You're talking, you know, 32 visits times 50 weeks is 1600.
So how far out are you booked? If you're booked more than 4, 6, 8 weeks, patients could be calling other dentists because something's hurting and they can't get in to see you. You need this information. You may choose not to act on it, but you need this information. Okay. What about the doctor? The doctor, I've always said the doctors booked out solid. I'm not talking about you know, well I've got a couple things to do everyday solid. But if I can't get a new patient into my office for 4 to 6 weeks, we need to be looking at an associate dentist and then we need to be having conversations about our practice. What a great problem to have. But I want to know what my attrition is.
And if patients are walking out the back door, they walk in the front door, then they walk out the back, either somebody is not appointing or following up. Maybe you need another person at the front desk and you don't want to hire them. But if I could bring in an extra one or 200,000 dollars of revenues for a cost of maybe 40,000 a year of a new person to do this, that's a no brainer decision, folks. Okay. Or, you know, you need to add people. Again, it's an issue of, and everybody says, well, I need new patients and I need to do marketing. I need to spend money on marketing. No, no, no, no, no. You need to see who's in your practice and who's not being scheduled. If you get them in, then the doctor is going to have time to do the exam. The hygienist is going to have 50 or 60 minutes to be looking at that patient and looking at the interoral camera and looking at the digital X-ray and looking at the C.T. scans.
Now, remember, a hygienist is not allowed in every state to diagnose dentistry, but they can certainly push the button on the wall, say, hey, doc, I'd really like you to take a look at number 14 for Mrs. Jones. And there you go. So that is number three is calculating your attrition. That is so important. I want to know that information. Okay. We should not have, we should not lose more than 10 percent of our patients in a year.
You're going to lose patients. People move. People die. People change jobs. And maybe they go strictly with their insurances, which we hope they don't, that's a whole 'nother conversation. But we don't want to lose, you know, 220 out of a 1000 patients or 22 percent. That's too much. And we have to talk with our teams and find out why. Okay. Got three more for you.
Pre appointment percentage, which goes along with some of what we've been talking about. So a pre-appointment percentage is the percentage of active patients who have a future appointment. So my active patients are any patient that's been into the practice for the last, anytime in the last 18 months. What percentage of those patients have a future appointment? That's kind of what we've been talking about a little bit. So let's go for some numbers. That should be 75 to 80 percent. So if I have 1000 active patients, then 750 to 800 of them should have a future appointment. And when I look at my unscheduled active patients. Let me repeat that unscheduled active patients, then that should be 20 to 25 percent.
Now, again, not withstanding what's going on in our economy and our life right now, but before COVID, it's very, very difficult for an airline pilot to schedule. It's very, very difficult for a firefighter who's maybe working 13 days a month and they might be working straight days and they don't know their schedule from month to month to schedule an appointment. Those are the types of people. People who travel internationally. They're hard to schedule. Again, today, everything is different. So if I had 1500 active patients, 1125 to 1200 should have a future appointment. And we talked about the doctor that had 1300 out of 3000. That's way too many.
But again, this is information that you're going to use to manage your business. OK, we've got two more that I want to talk to you about and then we'll do this again with others. There's so many metrics that I want to talk about. And again, folks, all of our members of the ADCPA do this consulting. I do this consulting. We do an initial consultation with a dental coach who knows these metrics, we use the metrics programs. We can do an initial look at what you've got going on. If you want to give us a call, we'll be happy to consult with you on this.
So the next one is hygiene reappointment percentage. This is huge. So if you were to go to ask your front office person. So, Stephanie and again, I've been picking on Susie for two years. Susie is good. Now we're going to go to Stephanie. Stephanie, so everybody's getting reappointed, right? Oh yeah, Dr. Wiederman, yeah, everybody walks out here with a future appointment. I can't tell you how many doctors that I've looked at these metrics from their Dentrix or Eagle Soft or Open Dental, where I see that the reappointment percentage is not 95 percent. In fact, what do you think the national average is? Now, I know you can't answer me because I'm, this is a one-way podcast. The national average is about 55 percent. So 55 percent of your patients are walking out with a future appointment. That's good, right? No, it's not good. That means that 45 percent of your patients are walking out without a future appointment.
So don't I want that information, folks? Again, these metrics programs are not going to solve all your problems. They are tools in order to help you as the owner, as the leader, and as the manager to manage your business. Okay. So, again, this percentage, this hygiene reappointment percentage is the percentage of patients who have had a hygiene visit who were reappointed for another hygiene visit that day.
So I come in at nine o'clock. I get my teeth cleaned. 10 o'clock. I get my toothbrush and I get my floss. And I get my little tube of toothpaste and I go up to the front desk and I pay my bill. Or if the person at the front desk says, oh, don't worry, we'll just send you a bill. Don't worry. We've got your insurance, we'll bill your insurance. And so forth. I've heard that. As opposed to what my dentist and my dentist is a very, very well run dental office. My dental office.
Alright. Okay. So we're going to go 4 months out. And how about August 4th at 8:00 a.m. with your hygienist? Okay. And then I've been reappointed because I've been trained. See, we're creatures of habit. By the way, I haven't mentioned this. This Is the most important thing going on in my life right now. I shot 83 at Arroyo Trabuco, here in southern, in Orange County, which is a very hilly, difficult course because I took lessons and I'm training my hands to do this. Golf is getting really fun. Now, you will not see me in the Masters in November or in the British the Open Championship, although I have played St Andrews. That's a pretty amazing place to go if you're a golfer, it's a golfers heaven.
But it's the same thing. My hands have to be trained to keep my wrists back so that the club squares up. You need to change the way you talk to patients and train them and educate them as to why their oral health, especially during a pandemic, is so important. And it's so important that we maintain your oral health and get you in here every three, four, six months, whatever it is. And that's going to increase your reappointment percentage. That's going to give you more future appointments. And every single time that patient comes in, you have an opportunity to look at their inter-oral films and to look at their inter-oral camera pictures and to look at the digital X-rays and take a look and see how these teeth are doing.
And then in your morning huddle, you have this conversation of what is uncompleted treatment and then who's going to be the one to have the conversation. What do we want, doctor, let's schedule him for 10 minutes for an exam because we know that we've been talking about these two teeth for a crown for the last two years and now it's time. And that's what these reappointment percentages. But they don't come in, you know, doctors, you know as well as I do in a non-dental, high dental IQ human being, okay? If it doesn't hurt, I don't have any problems. If it's not bleeding, I don't have any problems. Okay, it's when it hurts and it's bleeding that I got to get in there. So the more we can get people in and the more we can educate them about what's going on and why having healthy gums is so important and why not having cracks in your teeth is so important. But you can't do it if they don't come into the office. Right. OK.
So that's the hygiene reappointment percentage. That should be 90 percent. So when you look at your metrics, okay. If you have 1000 hygiene appointments in a year, 900 people should have a future appointment. Now, that's hygiene reappointment. Because remember, we talked about pre-appointment percentage is a percentage of the patients having any kind of a future appointment, that's a different percentage. But the hygiene reappointment, that is so, so critical. I've talked about the functions of a hygiene department. Three functions. I've taught this since I was at Pride in the 80s, it's a source for revenues. Okay. It's a source for new work. You got 60 minutes in some cases for the hygienist to be looking around the mouth and seeing what he or she can find.
And it's a source to ask for referrals. I mean, one of the biggest things, I can't tell you how many times I've talked to doctors in 36 years and they say, I say to them, so do you ask your patients for referrals? You want to spend 50,000 dollars on marketing; do you ask your patients for referrals? Well, not as much as I should. And I get that a lot. And what is that code for? That's code for I don't. Because again, it feels like selling. Well, we're not selling. In fact, folks, if you're proud of what you do. I ask my clients for them to refer their friends and I say I'm doing the same thing that I'm teaching you to do. And, you know, I can tell stories about that all day long.
So, again, the national average is 55 percent. It should be 90 percent. And that's really, really, really important. That might be one of the most important metrics that I would. We'll talk to you about.
The last one I'm going to talk to you about today and then we're going to call it a podcast. I always worry about having enough to talk about. And I just keep talking and talking and talking and talking and talking. And it's amazing. But we're almost to the end of our time. But I got one more. And this is the new patient reappointment percentage. It's the same as the hygiene reappointment percentage, except we're only looking at the new patients in the practice. Okay. This should also be 90 percent. But think about it this way, folks. I just looked at one the other day. Doctor got, and we see them every month and for the last month, which would have been in this case, it was September. This doctor got 20 new patients in their practice. That's pretty good right? Now, if you've got five doctors you got to fee it's not very good, but if you have one doctor working four days a week, 20 new patients is very healthy, and that's really good. And where do you get them from? That's a whole 'nother podcast, which we'll talk about.
So in this situation, this doctor only had 7 of the 20 patients. The new patients that came in. Now, might have been an emergency patient that came in, had the emergency done, and then they said, okay, now we're going to schedule for you for restorative or it could be just someone was referred to the office and the first thing they want to do is get their teeth cleaned and they come in for that. Doesn't matter. 7 out of the 20 patients were reappointed once they left after their first visit. That's horrible. Why? Well, you know, Stephanie was out and she had problems and she was too busy and the phone rang and we didn't have time. Folks, what's the Johnson and Johnson TV commercial? You never get a second chance to make a first impression. Right? So the idea is you want people coming into your office and having a world-class experience.
And if any of you want to know what a world-class customer experience is, go research what the Ritz Carlton chain does. They're unbelievable. I'm not going to get into all that, but I've seen what they do. I don't, you know, again, I don't, I've stayed in Ritz Carltons, you know, two or three times. I remember when I was lecturing at the ADA in Las Vegas, that's where the ADA put us up. And I said, oh okay, I got no problem with that. But it's world-class. I mean, it's like they treat you like royalty and that's what you need to do with your patients.
And it's all about, you know, caring and trust and relationships. And if you don't make a killer impression the first day that that patient comes in, they're lost. They'll go somewhere else. And for whatever reason, they'll go somewhere else. So we need to get that up there. So not only do I need to know what my reappointment percentage is for my regular patients, but I need to know on my new patients, because does that mean that my new patient experience is not good? Does that mean that I underwhelmed this patient? And when we asked them to make an appointment, oh, well, I'll get back to you. Okay.
Now, people go into a dental office and they don't understand that it's not a one time deal. It's a lifetime of dental care and a lifetime of oral health. And that's part of the educational process that any fantastic dental coach can teach you - a new patient experience. And that's so critical. But if I'm only getting 7 out of 20 patients who are going to go ahead and to do this and they're going to come back, something is wrong.
So, again, to put a bow on this, folks, the deal is that this metrics programs, these metrics programs that we use, they are not the be-all and end-all. They are not the answers to all of your problems. A dental practice, like a manufacturing business or an automotive business or a retail store, they have all kinds of dynamics. But in order to be able to monitor what's going on in the business, I need to look at metrics. I need to look at numbers. I need to look at percentages. And they tell a story. And if I can get a story that I can have a conversation.
Number one, you as the leader are going to look at this and say you're not going to get in front of a team and say, alright, you guys are horrible. You suck. You're terrible. We only have a four. Art says it should be a 90 percent reappointment and you're only 55. That's not what you want to do. You get up and you sit down with the team, the front office team, and say, so I looked at these. So what's going on? Are you guys having some problems? I have learned that if you start blaming employees for things that you are not doing a good job and this is not working. Alright. You can usually tell the. I can't say bad words on this podcast or they'll put me in podcast prison. But if you look at the B.S. meter of anybody that you're talking to, they will be able to you'll be able to tell very easily if they're making stuff up. And you can always have a consultant observe what you're doing.
But if you sit down and you start being a leader and say, guys, we're going to manage by these numbers, we're gonna take a look at what's going on and why it's going on and how can we make it better. Because if we make it better, we're all going to be happier. There's going to be more profit in the business that we can share. And it's just going to be a better situation overall because we're helping more people to get healthy. It's not like, okay, so I can make the Ferrari payment this month. So we got to get this percentage thing that Art says going.
No, that's not how it works. Not at all. The way it works is we want to help as many people in our community to have good health. That's the critical thing. And that's what you want to be. And a leader, remember, we've talked about leadership on this program so many times, and a leader is not one who has all the answers. A leader has a plan. And part of the plan is to look at these numbers. So I would encourage all of you to look at these dental metrics programs if you don't work with them. If you don't work with a dental coach, you might want to look at them.
But right now, again, as we talked about, in this economy, in this unprecedented time where we, you know, many people are living, you know, many people live paycheck to paycheck as it is. Now, imagine they don't have a job and they don't have a stimulus and they can't pay their rents. So they can't buy food and they can't pay rent. Are they going to go to the dentist? I don't know.
So we need to go after all of those patients, that 800 patients or 1500 patients in your practice that don't have a future appointment because some of our tried and true people might not be coming in.
So this is the first of several that we will do on metrics of a dental practice. I want to go back, before we wrap it up, to the webinar series that we're going to be doing for six dental societies in Southern California. I am so excited about that. I can't begin to, I'm jumping out of my skin. So we're starting December the 9th and we're going to be talking about. We're gonna be talking about taxes and the research and development tax credit, which could save you lots of money.
Then we have a wonderful, wonderful, several of my friends who are coaches are gonna be on this. We have a wonderful lady by the name of Kiera Dent who's gonna be talking about, just getting you riled up and excited about dentistry. The second one is going to be my dear, dear friend Kristy Boltz, who is runs a company called My Dental CMO. Her husband is Jim Boltz. He's our Columbus, Ohio member of the Academy of Dental CPAs. Jimmy is one of my dearest, dearest friends in the Academy. We haven't seen each other for over a year and a half now. It's killing all of us that we can't get together.
I said at our next ADCPA meeting I said they're not going be any content. We're just all going to be hugging each other for two and a half days. That's probably what's going to happen. We're hoping, hoping, hoping, hoping that we get to meet in late April of next year in Napa, which is what we were gonna do this year in Napa. So Kristy is going to talk about marketing. She's a dynamite speaker.
We have several of our Eide Bailly team members. We're gonna do a show on cybersecurity. I asked these dental societies, what do your members want to hear? Cybersecurity was a big deal. We have a whole cybersecurity group at Eide Bailly. Internal controls. We're gonna do a show on internal controls. You know, our president of Academy of Dental CPAs is Allen Schiff has been on this podcast. He's a certified fraud examiner, one of the best in the country. I've flown him out to California twice. He knows this stuff. Our group knows it. We've got to get this information out.
We're gonna do financial planning. We'll be talking about financial planning. How do you put a financial plan together? My friend Gary Takacs is going to do one of these on reducing dependency on insurance. One of my other really good friends, Jennifer Chevalier. She'll be on the podcast here in the next couple of months. Jennifer is pretty much runs Fortune Management, the biggest dental management company in the country. She's going to talk about how to build and maintain and keep a dental team.
That was another thing the dental society, cause remember, I get six dental societies are coming to me and saying, Art, I need, this is what we want. This is what we want to see. We're gonna be doing one on student loans. You know. How? What do you do? What would you do to take them out? How do you pay them off faster? What are some strategies? We've got some folks that are gonna talk about that. I'm going to do one on retirement planning. So we've got a whole series. So just stay tuned and I'll be giving you this information again because everything is virtual. If you're in North Carolina, you don't have to get on an airplane and come to California to hear this. You just turn your computer on and we'll send you the link.
And I want this information to get out to everybody, because, again, my mission in life is to help my doctors to be more successful and more profitable. I want to give something back to this profession that has been so kind to me over 36 years. It's been 36 years. I can't believe it. Labor Day was 36 years. So watch for that. Go on to Gary Takacs website, which is www.thrivingdentalshow.com. We'll have his information in there for the November 17th meeting that I will be on. I think I'll probably be on the West Coast when I might be on the East Coast too. We haven't figured that out yet.
But for all of you, I want to say God bless every single one of you that are listening to this podcast. It has been a horrible year for all of us. Life has changed the way we know it. We live in the greatest country on this planet and it's just different and it's going to be different. And everybody needs to stay safe. Everybody needs to be healthy and everybody needs to take care of their families. And you've all worked so hard in your dental practices and you've got an opportunity. My goodness. Could you imagine if you were running a nail salon, if you were running a hair salon, if you were running a small restaurant and you're in the Eastern United States? I'm probably hitting some buttons here. You know, during the summer when this pandemic has been going on. It started in March, in the spring, and now we're now into the fall and we're getting to wintertime. I grew up in New York City. It gets really cold. It's kind of hard to eat dinner outside when it's three degrees below zero.
So there are going to be people that are hurting. You, as dentists, you're first responders. You're absolutely first responders. And you need to make sure that people are healthy and educate them and to show that you care about them. And again, you also want to run a profitable business, and that's what we talk about. So God bless every one of you and remember my five word saying, which is failure is not an option. It absolutely is not.
So hopefully I've given you a lot of good information, some resources to learn more. We're always learning. And I want to thank every single one of you from the bottom of my heart for listening to my podcasts, for emailing me. I answer all of your questions. I am indebted to the dental profession for creating a wonderful career for me. I love what I do. I love doing this podcast. I love helping people. And with that, I will leave it for today. So that is it for this episode of The Art of Dental Finance and Management with Art Wiederman, CPA. God bless all of you.
Failure is not an option. And we'll see you next time. Bye bye.