Art meets with one of the nation's leading dental coaches and a Phoenix, Arizona practice co-owner, Gary Takacs, in today's episode of The Art of Dental Finance and Management podcast. Gary is a master at coaching teams and growing practices.
Gary shares what he has been advising his clients regarding reopening their practices and outlines the various steps and procedures dentists should take to open successfully. Gary emphasizes that he is not writing off 2020 and shares how he is planning to make up over 800 hygiene appointments missed during the closure of their office.
Gary's expertise and years of experience is evidenced in how he describes what he and his team are planning. This episode provides extremely valuable advice for dentists during an unprecedented time.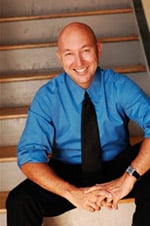 We broke down what to consider when it comes to reopening and repositioning your organization.