The sudden loss of confidence in the banking system in just a few days has investors, as well as anyone with bank deposits, rightfully worried. Eide Bailly and Eide Bailly Financial Services continue to monitor the rapidly evolving situation closely to ensure our clients' assets remain as safe as possible.
What is the current state of the banking system?
The Federal Reserve, U.S. Treasury, and FDIC have taken emergency measures to guarantee all deposits at the banks that have been closed in recent days, including those that are uninsured (above the $250,000 FDIC limit). In doing so, they have also implicitly backed all deposits in the short-term.
President Biden reiterated this, making a statement that depositors' funds are protected. This should aid in alleviating the perceived need for bank customers to rush to withdrawal deposits (known as a "run on the bank"), which would only exacerbate the situation. Bank runs are insidious because they can become self-fulfilling, so it was critical for regulators to take these steps in efforts to calm the fear.
What action is Eide Bailly Financial Services taking in light of these events?
Our first course of action was to determine the degree to which our custodian may be exposed to similar difficulties as the banks that are most under pressure. We currently believe such exposure to be limited given the fundamental differences between our custodian's business and these banks.
Other actions include:
Our investment committee is meeting continuously to put plans in place to proactively adjust clients' portfolios as events continue to unfold.
We are conducting in-person meetings this week with senior leadership at Symmetry Partners, a strategic relationship partner and portfolio manager.
We are constructing a more robust communication strategy to improve engagement with clients.
We are committed to remaining disciplined and focused on the long-term health of our clients' financial lives.
What should Eide Bailly Financial Services clients do to best protect themselves?
It is critical to remember that your long-term strategy was created to weather events such as these. This is the reason we strive to provide you with a complete financial plan, enabling you to remain confident during uncertain periods.
Moreover, events such as this one provides a valuable opportunity to reassess your long-term financial plan and strategy. If you feel it necessary, reach out to us to reevaluate your strategy.
Take care not to act prematurely on speculation. As always, we're here to talk with you about any concerns or questions you may have.
Perspective on Charles Schwab
Charles Schwab is the primary custodian of assets under management for Eide Bailly Financial Services. There has a been a question regarding the strength of Charles Schwab Corporation given the decline of the company's stock price during these events. The stock's greater decline relative to the larger banks is centered around bond holdings that are being held to maturity.
However, Schwab remains well capitalized to cover deposits, resulting in a very low probability of needing to sell these bonds prior to maturity. As with the larger U.S. banks, Schwab's depositor base is substantially more diverse and its balance sheet more transparent than Silicon Valley Bank and other smaller banks.
Perhaps most importantly for clients of Eide Bailly, invested assets are held in investors' names at the Schwab Broker Dealer and are completely segregated from Schwab Bank. They have also stated recently that customers are not withdrawing funds at a faster rate currently than they were last month.
Eide Bailly's Perspective
It is our responsibility to help you navigate periods of market uncertainty and adhere to long-term investment goals through short-term market volatility. Market fluctuation, though concerning, is normal.
As always, our focus remains on the consistent execution of a prudent investment process on your behalf, and we thank you for your continued trust.
REACH OUT
---
We're Here to Help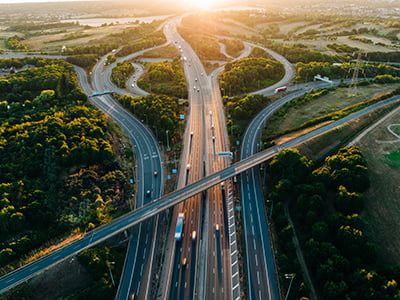 From business growth to compliance and digital optimization, Eide Bailly is here to help you thrive and embrace opportunity.
Speak to our specialists