FARGO – Scott Campbell, Rick Davis, Landon Fetzer, Michael Knutson and Jeremy Van Dyke have joined regional CPA and business advisory firm Eide Bailly as IT and cloud specialists in the firm's growing technology consulting practice.

Campbell brings eight years of technology sales experience to Eide Bailly's team, specializing in cyber security, IT infrastructure, cloud collaboration, and video surveillance technologies in the B2B space. He joins Eide Bailly as a business development specialist for their IT, security, and cloud services. Campbell earned both his Bachelor and Master of Science from North Dakota State University, Fargo.

Davis holds more than four decades of experience in the industry. The former founder of Teltec and CEO of Insight Technologies, Davis' extensive experience in technology along with his consultative approach to business solutions for clients fits well with the Eide Bailly philosophy. A Valley City State College graduate, Davis joins Eide Bailly as a senior business development consultant.

Fetzer joins Eide Bailly as a technical client success manager with 10 years of sales, operations, and client support experience. His knowledge across technical solutions and deployment strategies helps clients maximize their technology, cloud, and security investments. He earned his Bachelor's from North Dakota State University and a Master of Business Administration from the University of Mary.

Knutson brings eight years of phone system, surveillance security, and network experience to the Eide Bailly technology consulting team. He joins the team as a systems engineer specializing in the in-depth management of clients' networks and physical security solutions.
Van Dyke has 20 years of technical support, virtualization, and network systems experience. A graduate from the University of Minnesota, he focuses on creating customized technology solutions that make clients safer and more efficient. Van Dyke joins Eide Bailly as a business technology advisor specializing in IT security and advanced networking solutions.
These additions showcase Eide Bailly's continued focus on providing a wide variety of strategic services to clients. Eide Bailly's technology consulting team is nationally recognized for their leadership in ERP, CRM, cloud, and data analytics services and solutions. Their growing IT infrastructure and cloud services team focuses on helping business owners, CEOs, and IT leaders mitigate risk in their business with world-class security, support, and data solutions. From managed IT services, intelligent surveillance security solutions, and business continuity planning, to cloud collaboration and communications tool implementations, Eide Bailly's consultative approach to technology helps reduce business's IT costs and develop long-term strategies for success.
We're Here to Help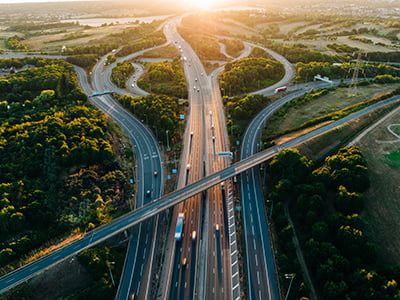 From business growth to compliance and digital optimization, Eide Bailly is here to help you thrive and embrace opportunity.
Speak to our specialists