Regional CPA and business advisory firm Eide Bailly LLP announced today that it has been selected as a member of the Bob Scott's VAR Stars for 2015, a group of 100 organizations recognized for their accomplishments in the field of midmarket financial software. Selection for VAR Stars is based on factors such as growth, industry leadership, and innovation. The firms chosen each year represent a wide range of size, revenue, and solution offerings.
"Each year, 100 VAR Stars are picked from the best organizations that market financial software. It is always an honor to recognize those who contribute to the development of our business," Bob Scott stated.
"Our suite of robust business solutions, innovative service offerings, and talented team of experienced technology and business professionals enable Eide Bailly to continue to be recognized as a leader in the marketplace," stated Scott Kost, director and principal of Eide Bailly Technology Consulting.
About Eide Bailly Technology Consulting
Clients benefit from our proactive, consultative approach to technology. Our strategic technology services and solutions include infrastructure and networking, IT security, ERP and CRM, business analytics, custom application development, and business planning. We aim to be our clients' trusted business advisors, guiding them through the advancements in technology, from assessing their business needs to implementing the right solution and supporting their systems.
About Eide Bailly LLP
Eide Bailly provides 54,000 clients across the nation with core services of audit & assurance and tax, as well as expanded services, including accounting services, cost segregation, employee benefits, financial services, forensic & valuation, health care reform, international services, risk advisory services, technology consulting, transaction services and wealth management. Eide Bailly has offices located in Phoenix and Scottsdale, Ariz.; Boulder, Denver, Fort Collins, Golden and Grand Junction, Colo.; Boise, Idaho; Dubuque, Iowa; Mankato and Minneapolis, Minn.; Billings, Mont.; Elko, Fallon, Las Vegas and Reno, Nev.; Bismarck, Fargo and Williston, N.D.; Norman, Oklahoma City and Tulsa, Okla.; Aberdeen and Sioux Falls, S.D.; Lehi, Ogden and Salt Lake City, Utah; and Spokane, Wash.
About Bob Scott
Bob Scott has been informing and entertaining the midmarket financial software community via his email newsletters for 15 years. He has published this information via the "Bob Scott's Insights" newsletter and website since 2009. He has covered this market for 24 years through print and electronic publications, first as technology editor of Accounting Today and then as the Editor of Accounting Technology from 1997 through 2009. He has covered the traditional tax and accounting profession during the same time and has continued to address that market as executive editor of the Progressive Accountant since 2009.
About Progressive Media Group, Inc.
Progressive Media Group (PMG) is a leading online media company that provides business-to-business (B2B) marketers and media planners unparalleled access to a highly qualified and engaged audience through their portfolio of lead generation programs, industry-specific Web sites, email newsletters, Web seminars, live events, podcasts, content/reviews, custom publishing and direct marketing databases focusing on the nonprofit, healthcare and accounting professionals.
We're Here to Help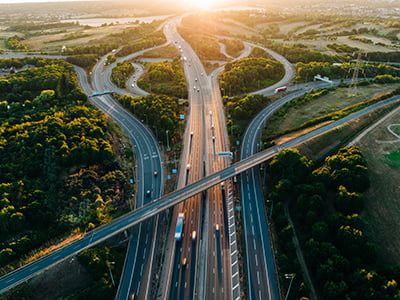 From business growth to compliance and digital optimization, Eide Bailly is here to help you thrive and embrace opportunity.
Speak to our specialists