FARGO, ND — Eide Bailly LLP, a regional certified public accounting and business advisory firm, is proud to announce it has become a sponsor of LPGA golfer Amy Anderson.
Anderson will begin her third year on the LPGA Tour on Jan. 28 at the Pure Silk Bahamas LPGA Classic. She ranked 81st on the official money list coming off the 2015 tour. Anderson is a native of Oxbow, N.D., just 18 miles south of Eide Bailly's headquarters in Fargo, N.D. Anderson received a degree in accounting from North Dakota State University and is the only LPGA golfer to also be a certified public accountant.
"We are very excited to not just be sponsoring a great golfer, but also supporting a fellow CPA and homegrown talent," said Dave Stende, Eide Bailly's managing partner/CEO. "Amy's accomplishments are well known here in North Dakota, and we look forward to watching her continued success on the LPGA Tour."
"I am so excited to be representing Eide Bailly on the LPGA Tour," said Anderson. "I feel blessed to have the support of a top CPA firm, and having passed the CPA exam myself it's going to be fun to learn more about the business from the best!"
Anderson began golfing at the age of two and golfed throughout elementary and high school. At NDSU, she broke the record for the most career victories with 20 wins. In 2013, she turned professional and finished fourth at the LPGA Final Qualifying Tour to earn Priority List Category 12 for the 2014 season. In 2014, she completed 20 events, recorded one top-10 finish and career-best tie for seventh at the LPGA LOTTE Championship Presented by J Golf. In 2015, she completed 21 events. Career highlights include receiving the 2014 LPGA Tour Card, 2013 NCAA Woman of the Year Nominee, 2013 LPGA Second Stage Qualifying School Winner, 2012 Curtis Cup Team, 2012 Dinah Shore Trophy Award and 2009 U.S. Girls' Junior Champion.
In between seasons, Anderson returns to North Dakota to train with her swing coach, Dale Helm, and her strength trainer, Dave Karlstrom, who are also locals in the Fargo-Moorhead area. Helm has been Anderson's swing coach since she was 12 and works with her throughout the season, analyzing video of her swings each week. A local businessman who has studied golf informally, but extensively for more than 40 years, Helm said he has had a lot of fun working with Amy throughout the years.
"Her concentration, her work ethic, is just phenomenal," said Helm. "There are few people willing to work as hard as she does to reach her potential, and she has unlimited potential."
Karlstrom was a farmer for many years before creating and developing CORMAX ballistic training equipment, which is now used in gyms and training rooms around the world, including training facilities for the Indianapolis Colts, Chicago Bears, Buffalo Bills and Cleveland Cavaliers. He began working with Anderson about a year ago after a discussion with Helm, a close friend. He echoed Helm's praise of Anderson.
"She is incredibly focused. She's the kind of person that really wants to know the 'why' behind her training," Karlstrom said. "She's really athletic and has a great mindset for golf. Our goal is to have her in optimum health, as strong and as flexible as she can be."
Both Helm and Karlstrom expect Anderson to be able to step up her game this tour season. You can follow Anderson's progress on her LPGA homepage.
About Eide Bailly LLP
Eide Bailly provides 54,000 clients across the nation with core services of audit & assurance and tax, as well as expanded services, including accounting services, cost segregation, financial services, forensic & valuation, health care reform, international services, risk advisory services, technology consulting, transaction services and wealth management. Eide Bailly has offices located in Phoenix and Scottsdale, Ariz.; Boulder, Denver, Fort Collins, Golden and Grand Junction, Colo.; Boise, Idaho; Dubuque, Iowa; Mankato and Minneapolis, Minn.; Billings, Mont.; Elko, Fallon, Las Vegas and Reno, Nev.; Bismarck, Fargo and Williston, N.D.; Norman, Oklahoma City and Tulsa, Okla.; Enterprise, Ore.; Aberdeen and Sioux Falls, S.D.; Lehi, Ogden and Salt Lake City, Utah; and Spokane, Wash.
We're Here to Help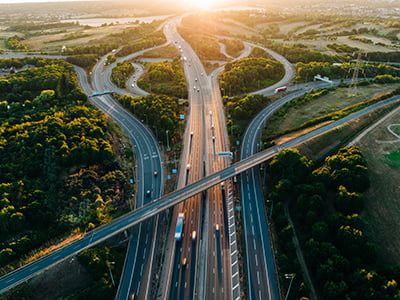 From business growth to compliance and digital optimization, Eide Bailly is here to help you thrive and embrace opportunity.
Speak to our specialists