MINNEAPOLIS, Minn. — Two Minneapolis partners of Eide Bailly LLP, a regional certified public accounting and business advisory firm, have been elected to leadership positions in HLB International, one of the leading global accountancy networks with presence in 130 countries, and its affiliate HLB USA.
Dave Stene has been elected as the chairman of HLB International, which is a three-year term. He most recently served as the chairman of HLB USA and will take over from previous chairman Mogens Andersen, partner at HLB Beierholm in Denmark. Stene has also served as the chair of the Minnesota Society of CPAs and is a member of the American Institute of Certified Public Accountants Governing Council.
"I'm quite pleased and honored to be elected HLB International chairman," Stene said. "HLB has well-established members in key countries and dynamic, new member firms in developing countries and regions that will help our clients capitalize on investment and business opportunities around the world. This appointment helps me continue Eide Bailly's commitment to adding resources and expertise to better serve our clients."
Bryan Ross has been elected to the executive committee of HLB USA. Ross has more than 30 years of tax and consulting experience and has played an integral role in growing Eide Bailly's international tax services area.
"Because more of our clients are engaging in international business, Eide Bailly has strengthened its resources in international services; in fact, over the past year, we have doubled our international team. This leadership role in HLB USA gives me the opportunity to learn more about the international business landscape and the diverse resources available to our clients through the association, so we can help our clients successfully conduct business in other countries around the world."
About Eide Bailly LLP
Eide Bailly provides 44,000 clients across the nation with core services of audit & assurance and tax, as well as expanded services, including accounting services, cost segregation, employee benefits, enterprise risk management, financial services, forensic & valuation, health care reform, international services, risk advisory services, technology consulting, transaction services and wealth management. Eide Bailly has offices located in Phoenix, Ariz.; Boulder, Denver, Fort Collins, Golden, Grand Junction, Frisco and Vail, Colo.; Boise, Idaho; Dubuque, Iowa; Norman, Oklahoma City and Tulsa, Okla.; Mankato and Minneapolis, Minn.; Billings, Mont.; Reno, Nev.; Bismarck, Fargo and Williston, N.D.; Sioux Falls and Aberdeen, S.D; Ogden and Salt Lake City, Utah; and Spokane, Wash.
About HLB International
HLB International is a leading worldwide network of independent professional accounting firms and business advisors. Formed in 1969, HLB International services clients through its member firms in 130 countries, their 1,700 partners and 14,000 staff in 500 offices worldwide. Member firms are well-established locally with many firms ranked among the top 12 nationally. HLB International is a member of the Forum of Firms and focuses on quality and personal service, reinforced by regular quality assurance reviews of all member firms, and up-to-date ISA compliant international audit manual and membership of external professional bodies focused on quality issues.
We're Here to Help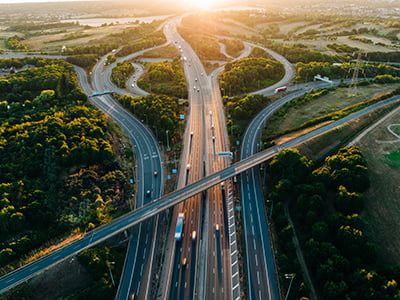 From business growth to compliance and digital optimization, Eide Bailly is here to help you thrive and embrace opportunity.
Speak to our specialists