SPOKANE, WA - McDirmid, Mikkelsen & Secrest, P.S. (MMS), the largest local CPA firm in Spokane, Wash., will be joining Eide Bailly, a top 25 CPA firm in the nation, on June 16. This union will bring Eide Bailly's total staff to 1,350, including 202 partners. With 22 offices in 10 states, Eide Bailly is a full-service regional CPA and business advisory firm.
"Moving into the state of Washington continues our strategy to expand west of the Mississippi River and into the Intermountain Region to fully serve mid-market clients," said Eide Bailly Managing Partner/CEO Dave Stende. "MMS has a strong assurance and tax practice, serving a wide variety of industries. We are excited to bring our National Tax Office capabilities, assurance services practice and portfolio of specialty services to Washington, which will bring additional value to clients in the region."
Andrew McDirmid, MMS partner, will serve as the partner-in-charge of the Spokane office. "We are very excited to join this respected firm that shares our culture of client focused service." McDirmid said. "Combining our practice with Eide Bailly allows our clients to continue to work with the local professionals they have grown to trust but also gives them access to more than 1,300 talented professionals with deep industry knowledge and specialized service capabilities like cost segregation studies, international tax planning, forensic services and technology solutions—services comparable to the big firms."
McDirmid said the opportunities for their staff are also very attractive. "Eide Bailly's resources will provide us with enhanced training for our staff, current IT solutions, and formalized firm transition and growth strategies, which help ensure our next generation of CPAs have a wide range of career opportunities and leadership roles as they grow with the firm," he said. "We are very pleased to announce that MMS staff members Scott LaPlant, Leonard Sweet and Shayna Wood will be joining Eide Bailly as new partners. We value their leadership and their commitment to the continued growth of the firm."
About Eide Bailly LLP
Eide Bailly provides 49,000 clients across the nation with our core services of audit & assurance and tax, as well as our expanded services, including accounting services, cost segregation, employee benefits, enterprise risk management, financial services, forensic & valuation, health care reform, international services, technology consulting, transaction services and wealth management. Eide Bailly was recently ranked 3rd in the nation for interaction with clients and 6th in the nation for culture in Vault's Accounting Firms Rankings: 2015 Vault Accounting 50 Report (vault.com).
About McDirmid, Mikkelsen & Secrest, P.S
McDirmid, Mikkelsen & Secrest (MMS) has served clients in the Inland Northwest region, northern Idaho and western Montana since 1976. The firm offers clients audit, accounting, tax, consulting and management advisory services with a staff of 50 professionals. MMS has been a member of the Eide bailly ALliance, a group of quality CPA firms across the nation, since 2012.
We're Here to Help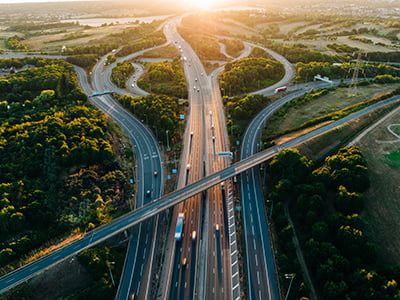 From business growth to compliance and digital optimization, Eide Bailly is here to help you thrive and embrace opportunity.
Speak to our specialists