OCTOBER 1, 2013 - Eric S. Berman, a nationally recognized authority on governmental accounting and a thought leader on governmental issues, joined Eide Bailly LLP, a regional certified public accounting and business advisory firm, on October 1.
Berman has more than 23 years of governmental accounting and auditing experience. His public sector experience includes being a deputy comptroller for the Commonwealth of Massachusetts from 1999 to 2010, and the chief financial officer of the Massachusetts Water Pollution Abatement Trust from 1994 to 1999. He currently represents the Association of Government Accountants as the vice chairman of the Government Accounting Standards Advisory Council to Governmental Accounting Standards Board and chairs the AGA's Financial Management Standards Board. He also is a previous chair of the American Institute of Certified Public Accountants Governmental Performance and Accountability Committee and is a former member of AICPA's State and Local Government Expert Panel.
Berman is a nationally recognized authority on GASB standards and has authored guides on their implementation. He is frequently called upon to consult and train state and local governments throughout the country on governmental accounting and auditing. He will continue to consult and write at Eide Bailly, as well as provide training for Eide Bailly's governmental team.
"We are excited to add a thought leader like Eric to our Firm and our governmental team," said Managing Partner/CEO Dave Stende. "It is our goal to grow our services and resources for our clients in order to help them with more of their business issues and make their operations even better. Eric brings deep knowledge and expertise to Eide Bailly that allows us to expand our service offerings to the governmental sector."
Berman said he feels Eide Bailly is a great fit and excellent career move. "Eide Bailly's commitment to its clients, culture and growth is impressive. I look forward to taking part in this exciting time for the firm."
About Eide Bailly LLP
Eide Bailly provides 49,000 clients across the nation with core services of audit & assurance and tax, as well as expanded services, including accounting services, cost segregation, employee benefits, enterprise risk management, financial services, forensic & valuation, health care reform, international services, technology consulting, transaction services and wealth management. Eide Bailly has offices located in Phoenix, Ariz.; Boulder, Denver, Golden, Grand Junction, Frisco and Vail, Colorado; Boise, Idaho; Dubuque, Iowa; Norman, Oklahoma City and Tulsa, Okla.; Mankato and Minneapolis, Minn.; Billings, Mont.; Bismarck, Fargo and Williston, N.D.; Sioux Falls and Aberdeen, S.D; and Ogden and Salt Lake City, Utah.
We're Here to Help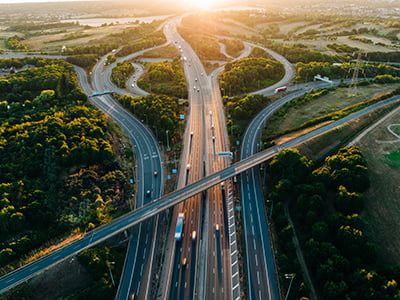 From business growth to compliance and digital optimization, Eide Bailly is here to help you thrive and embrace opportunity.
Speak to our specialists