PHOENIX, AZ - Leaders from Eide Bailly LLP, City of Phoenix, Ameriprise, and Desert Foothills Land Trust joined the Board of Directors for the Environmental Fund for Arizona (EFAZ) last week.

"We're very excited to have such diversified leadership join our board this year," says EFAZ Executive Director, Laine Seaton. "The talents that each of them bring is incredible, and having their representation from a variety of sectors will help us tremendously as we grow in visibility and impact."

Paul Evans, Senior Audit Manager with Eide Bailly LLP, will join the EFAZ board as Treasurer. With nearly a decade of experience in the field, Evans has worked with clients from numerous sectors, including nonprofit and renewable energy.

"I have lived in Phoenix my whole life and care about the issues that affect our city's future environmental sustainability. I'm excited for the opportunity to serve the community I call home with such a dedicated Executive Director and fellow Board members," said Evans.

Phil McNeely, Environmental Programs Manager with City of Phoenix, will also join the EFAZ board. Phil brings an extensive background in environmental work and board service, having served on two governor-appointed boards while at the AZ Dept. of Environmental Quality.

"Conservation and environmental protection have long been the focus of my career and my personal life. I am honored to join such an important organization that shares the common goal of achieving a healthier Arizona," said McNeely.

Also joining the EFAZ board are Bridget Dougherty, Sales Manager with Ameriprise, and Sonia Perillo, Executive Director of the Desert Foothills Land Trust. Ameriprise is one of many workplace giving campaigns in Arizona that includes EFAZ as a 'green' choice alongside the United Way. Desert Foothills Land Trust is one of 28 member organizations with EFAZ.


About EFAZ
The Environmental Fund for Arizona is a nonprofit alliance of 28 of the leading environmental and conservation organizations across the state. Its member groups work to improve Arizona's environment through programs including wildlife rehabilitation, sustainable land-use, alternative energy, recycling, native plants, and environmental education. Since 2001, EFAZ has raised over $1 million in donations for environmental projects in Arizona through inclusion in public/private workplace giving campaigns.
We're Here to Help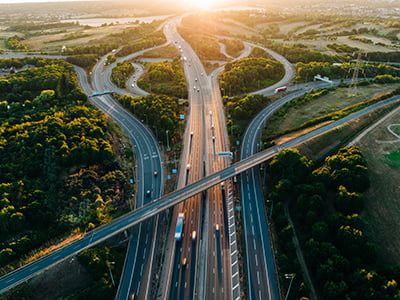 From business growth to compliance and digital optimization, Eide Bailly is here to help you thrive and embrace opportunity.
Speak to our specialists