FARGO, ND — Clark & Srsich LLC (C&S) a boutique tax firm in Littleton, Colo., has joined the Golden, Colo. office of Eide Bailly LLP, effective December 1. C&S will add two partners, four staff members and more than 80 years of combined, specialized tax experience to Eide Bailly, which is currently ranked as the 24th largest CPA firm in the nation.
"Tax services currently account for nearly 40 percent of our practice," said Jerry Topp, Eide Bailly's Managing Partner and CEO. "We have added many specialties to our tax practice, including State and Local Tax (SALT) services and cost segregation studies. The addition of C&S strengthens our SALT team and gives us more experience to deal with complex corporate and partnership taxation issues."
Ron Hecht, partner who leads Eide Bailly's National Tax Office, commented that Clark & Srsich is a high-end business tax practice. "We are very excited about the depth of resources that the C&S team is bringing to Eide Bailly," he said.
Laura Srsich and Kathleen Clark, CPAs, both feel this is a positive move for their firm. "This is an excellent opportunity for C&S for a number of reasons," Srsich said. "Most important, we are joining a firm that reflects our strong service philosophy, which is built on personal, caring relationships with our clients. Eide Bailly's culture also mirrors our own values of integrity, trust, respect, and a balance between work and home life," she said. Eide Bailly is ranked as one of the 10 best accounting firms in North America for quality of life issues and prestige in Vault's Accounting Firms Rankings 2013
.
"We want to be here for our clients now and in the future," Clark commented. "Our clients will continue to receive the tax services they have come to expect, but now they will have access to industry expertise and a full-line of accounting and business-related services. Laura and I both feel this is a positive step for our firm. We are planning for our future and this will allow our legacy to continue on." she said.
Clark and Srsich and their staff will provide services from the Firm's Golden, Colo., office located at 440 Indiana Street.
Eide Bailly provides 40,000 clients across the nation with our core services of audit & assurance and tax, as well as expanded services, including accounting services, employee benefits, enterprise risk management, financial services, forensic & valuation, technology, transaction services and wealth management. In addition to the Williston, N.D., location, the Firm has offices located in Phoenix, Ariz.; Boulder, Denver, Frisco, Golden, Grand Junction and Vail, Colo.; Boise, Idaho; Dubuque, Iowa; Mankato and Minneapolis, Minn.; Billings, Mont.; Fargo and Bismarck, N.D.; Norman, Oklahoma City and Tulsa, Okla.; Sioux Falls and Aberdeen, S.D; and Ogden, Utah.
About Clark & Srsich LLC
Founded in 1998, C&S is a boutique tax services firm located in Littleton, Colo. Their unique blend of specialties allows them to provide tax services to virtually any type of business. Services include State and Local Tax services – income and sales tax, merger & acquisition assistance, business entity selection, IRS representation, general tax services, tax planning and preparation, and business consulting.
We're Here to Help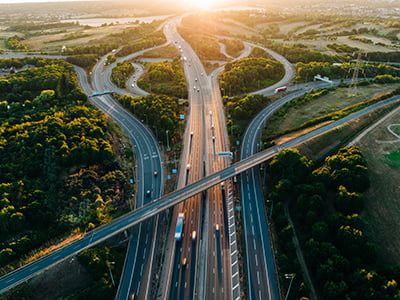 From business growth to compliance and digital optimization, Eide Bailly is here to help you thrive and embrace opportunity.
Speak to our specialists