MINNEAPOLIS, MN — Eide Bailly LLP, a regional certified public accounting and business advisory firm, is growing its cost segregation practice with the addition of Cost Seg Associates, LLC, a Minneapolis-based firm. Rod Axtell, CPA and managing partner of Cost Seg Associates, joins the Firm as a partner. Other staff joining the firm include Robert Lehmann, business development senior manager; and Kris Peacock, Travis Mlodzik and Joe Sawatske, construction engineers.
"This is an exciting opportunity for our Cost Seg Associates team," says Axtell. "Before we decided to join Eide Bailly, we wanted to be certain our client service approach and our integrity of work aligned. After several meetings, it became very clear that this is a great fit."
Ron Hecht, head of Eide Bailly's National Tax Office, says he is excited about the knowledge and experience Axtell and his team bring to Eide Bailly. "A cost segregation study is a relatively simple way for clients to improve their cash flow. Additionally, the cost segregation group can assist clients who are dealing with the expansive repairs rules recently released by the IRS."
While Eide Bailly has provided clients with cost segregation services for many years, Hecht says this will allow the firm to provide a higher level of services to clients. "By bringing our cost segregation services in house, we will be able to help even more clients appropriately minimize their taxes with proper tax planning," Hecht said.
Related Links
For more information, please go to our Cost Segregation Studies page on www.eidebailly.com. You can also view Eide Bailly's Cost Segregation Studies Service Offering.
About Eide Bailly LLP
Eide Bailly provides 40,000 clients across the nation with our core services of audit & assurance and tax, as well as our expanded services, including accounting services, employee benefits, enterprise risk management, financial services, forensic & valuation, technology consulting, transaction services and wealth management. The Firm has offices located in Phoenix, Ariz.; Boulder, Denver, Frisco, Golden, Grand Junction and Vail, Colo.; Boise, Idaho; Dubuque, Iowa; Mankato and Minneapolis, Minn.; Billings, Mont.; Fargo and Bismarck, N.D.; Norman, Oklahoma City and Tulsa, Okla., and Sioux Falls and Aberdeen, S.D.
We're Here to Help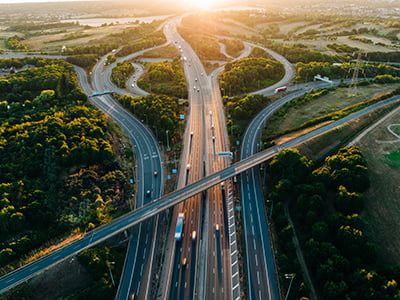 From business growth to compliance and digital optimization, Eide Bailly is here to help you thrive and embrace opportunity.
Speak to our specialists