The House Ways and Means Committee has announced two public meetings for the $3.5 trillion tax and spending bill. These meetings will occur on Thursday, September 9, 2021, and Friday, September 10, 2021. Both will begin at 10:00 a.m.
These meetings will involve Committee members debating and amending the bill. The provisions they will focus on will not be tax increases. Those meetings are expected to occur next week, on Tuesday, September 14, 2021, and Wednesday, September 15, 2021. The legislative text for tax increases is not expected to be released until shortly before those meeting begin.
As for this week's meetings, the Committee announced it will debate the following issues:
Workplace supports. The bill includes:

Providing up to 12 weeks of universal paid family and medical leave for all U.S. workers;
Reauthorizing the Health Profession Opportunity Grant (HPOG) program to strengthen this effective health care job training program and making it available nationwide; and
Investing in child care access by:

Provide parents and caregivers up-to-date information on available child care options;
Funding the construction and remodeling of child care facilities; and
Raising the wages of child care workers.
Retirement. The bill includes:

Requiring employers without employer-sponsored retirement plans to automatically enroll their employees in IRAs or 401(k)-type plans; and
Making the Saver's Credit refundable so that those without any income tax liability are eligible to receive the benefit in the form of a contribution to their retirement account.

The legislative text for this portion of the bill is here.
The Joint Committee on Taxation's description of this portion of the bill is here.
Elder health. The bill includes:

Expanding Medicare coverage to include dental, vision, and hearing benefits.

The legislative text for this portion of the bill is here.
Provisions for the elderly and people with disabilities in nursing homes. The bill includes:

Funding elder justice programs that increase support for state and local Adult Protective Services offices and long-term care ombudsman programs to better prevent elder abuse, neglect, and exploitation;
Addressing the staffing shortages in long-term care facilities by providing funds for recruitment and retention, including wage subsidies, access to child care, tuition reimbursement, and student loan replacement; and
Improving the accuracy and reliability of the data collected in these facilities to increase transparency for patients and their families, and strengthen the federal understanding of care quality and reimbursement, and study and update staffing – a key predictor of quality and safety.
Modify the Trade Adjustment Assistance (TAA) programs. The bill includes:

Increasing benefits and expanding eligibility to meet the needs of today's workers under TAA for Workers program;
Reestablishing the TAA for Communities program to target support and initiate proactive outreach in trade-affected communities;
Delivering additional funding to the TAA for Community Colleges and Career Training program to better support students served by community colleges;
Expanding eligibility, improving outreach, and increasing funding for TAA for Firms to assist firms facing competition from abroad; and
Improving outreach and increasing benefits for TAA for Farmers, which hasn't received new funding in a decade.
The legislative text for this portion of the bill is here.
A section-by-section summary of all pieces of legislation is here.
The House Ways and Means Committee will not be the only committee that will prepare legislation for the $3.5 trillion tax and spending bill. Several other House committees will be involved in crafting provisions for this bill, but the Ways and Means Committee is the only House panel that can raise or lower taxes.
We're Here to Help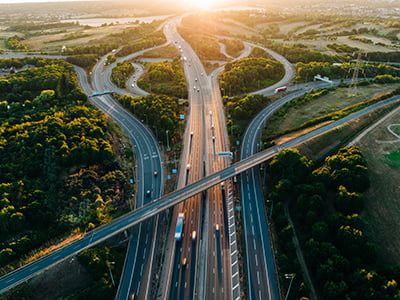 From business growth to compliance and digital optimization, Eide Bailly is here to help you thrive and embrace opportunity.
Speak to our specialists