Trump Payroll-Tax Deferral Leaves Employers Wary as Plan Starts - Richard Rubin, Wall Street Journal ($). "But under IRS guidance released late Friday, employers would be on the hook for money that doesn't get repaid. And they would face implementation costs and challenges in explaining any changes to workers."
Payroll Tax Deferral Guidance Leaves Gaps for Companies to Solve - Bloomberg Tax. "The Friday notice sheds light on what types of wages and compensation are covered and ultimately places the burden on employers to withhold and pay back the deferred amounts next year. Unanswered questions include how the deferral will interact with state laws and what companies should do if employees benefit from the deferral but leave before the start of 2021."
Treasury clears up Trump's payroll tax order. Just kidding! - Kay Bell, Don't Mess With Taxes. "Businesses that opt — and yes, it's a choice, not a requirement — not to collect payroll taxes from their workers also could encounter some unfortunate consequences. The biggest one is that the companies could end up holding the bag for the eventual repayment of their employees deferred tax amounts."
White House Says All Federal Agencies to Defer Payroll Taxes - Frederic Lee, Tax Notes ($). "President Trump's executive memorandum to defer the payment of employees' portion of payroll taxes will take effect this month for eligible federal employees, according to a White House spokesperson."
How to Address COVID-19-Related Tax Collection Issues - Margarita Stone, Eide Bailly. "We've outlined some basic guidance for you to consider on how to handle IRS tax collection efforts that should be beneficial to both businesses and individuals who've been impacted by the COVID-19 pandemic."
Paycheck Protection Fraud Is Massive And Unsurprising - Peter Reilly, Forbes. "Mr. Sanvidge told me that the FBI has hundreds of agents working PPP cases. There are also IRS-CI agents and people from the SBA Inspector General's office."
An Update on PPP Forgiveness - Kristine Tidgren, Ag Docket. "Even as developing guidance is digested, borrowers are attempting to determine their best next steps."
IRS begins settlements of syndicated conservation easements - Michael Cohn, Accounting Today. "The first settlement under the terms of the initiative is being finalized this week. Coal Property Holdings LLC and its partners agreed to the IRS's disallowance of the entire $155 million charitable contribution deduction claimed by the company for an easement placed on a 3,700- acre tract of land in Tennessee."
Home Thoughts From Abroad: When Foreigners Purchase U.S. Homes - Machael J.A. Carlin and Stanley Ruchelman, Tax Notes ($). "For most of these foreign persons, the tax position is not quite as attractive as it is for U.S. persons. Foreign persons must juggle exposure to capital gains taxes, estate and gift taxes, and, in many cases, imputed rental income, without the benefit of many of the tax exemptions and deductions and other favorable treatment bestowed on U.S. residents."
Related: Considering Foreign Operations? You Need a Global Mobility Program.
Tax Incentives For Exported Ag Products - Roger McEowen, Agricultural Law and Taxation Blog. "One incentive is derived from the creation of an entity known as the Interest Charge Domestic International Sales Corporation (IC-DISC)." It can be a simple way to have some ordinary income taxed at capital gain rates.
Some remote workers may be in for tax surprise - Liz Weston, AP. "If the pandemic caused you to relocate across state lines, even temporarily, the next surprise could be having to file an extra tax return and potentially pay more taxes."
Iowa Issues 2021 Unemployment Tax Rates - Jazlyn Williams, Bloomberg Tax ($). "Effective for 2021, unemployment tax rates for experienced employers are to be determined with Table 7 and range from zero to 7.5%, unchanged from 2020, the department said on its website."
Body Parts: There Must Be a Tax Break in Here Somewhere - Billy Hamilton, Tax Notes ($). "Brains Aren't Worth a Whole Lot"
Embarrassed to show up at a socially-distanced event and someone else is wearing the same mask? It won't happen with this one. "$9.99 when you buy 4+"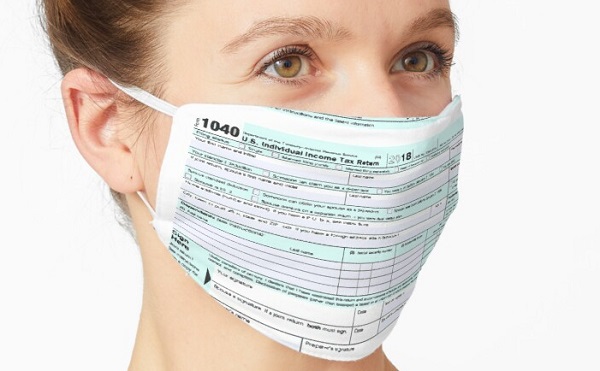 Via Mauled Again.
We're Here to Help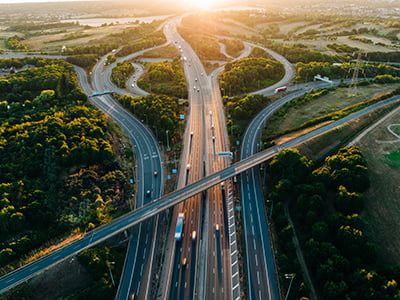 From business growth to compliance and digital optimization, Eide Bailly is here to help you thrive and embrace opportunity.
Speak to our specialists