6 Phases of the Buying Process
The planning and prep work is now in place. All that is left is to initiate the implementation of your new technology solution. By this phase, you should have confidence in your partner and the solution you've designed with them.
What should you expect, and how can you ensure it goes off without a hitch?
In this final installment of our Technology Buying Guide, we'll discuss what to expect in the sixth phase: Kick-Off. If you missed the last phase, jump back to Phase 5: Business Agreements.
Phase 6: Kick-Off
The final step in switching to a new technology system is the kick-off. For this, all key stakeholders come together from both sides to have dialogue and confirm the agreements in the statement of work. This phase sets the foundation, making sure all team members are prepared and engaged, and that they understand what is–and is not–in scope.
During this phase, you will meet with your consultants, have project management discussions, and schedule discovery sessions.
As part of this, you and your team will get many requests for information. The key is to gather and provide this information in a timely manner to keep the kick-off progressing and maintain your agreed upon timeline.
Fortunately, much of the preparation you've done up to this point will mean that information is readily available and packaged for just such requests. The investment of time and effort in the beginning will make this process smoother and more streamlined.
Want the Kick-Off to Go Smoothly? Stay in Scope.
During implementation, people tend to get excited about all of the possibilities. You are getting an all-new technology solution that opens many doors in terms of business capabilities, system functionality, data availability, and more.
This is where the understanding of what's in scope is critical. It's easy to fall into the mindset of a kid in a candy store: everything looks great. And you want all of it. However, we all know that eating too much candy at once will make you sick. Similarly, trying to stretch beyond the agreed-upon scope could cause delays, disrupt business, and overwhelm your people.
In this phase, it's important to step back and remember t you've already done careful planning and made thoughtful determinations about your implementation. If you're working with a partner that uses a methodology designed to help you improve over time, you're in good hands. Keep the scope as it is and go–or grow–from there.
Think about your technology like you think about your employees—you are constantly giving them the tools they need to improve so they can evolve and effect meaningful change at your organization. As you become familiar with your system, you will begin to see which optimizations make the most sense and will have the most impact on your business.
Implementing your new solution in phases and adding additional functionality over time—even if it's shortly after go-live—is critical to setting a solid foundation. That will make the later additions easier and more seamless, and your people will be more adept with the systems in place so that they can take on the next change.
Next Steps
Now that you know the ropes of making a technology buying decision, you can enter into such an endeavor with greater confidence and understanding of what to expect.
What's most important to search for as you vet partners to go on this journey with you? Trust and transparency. As you can see, technology decisions and implementations are long-lasting partnerships that require extensive communication. You want to work with a partner that will support you and be an invaluable resource throughout the process – and beyond.
Are you ready to get started on your technology buying journey? Our team will work with you to understand your organization's needs and create a digital-first environment focused on your business goals.
We're Here to Help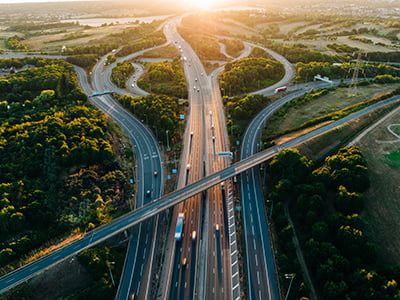 From business growth to compliance and digital optimization, Eide Bailly is here to help you thrive and embrace opportunity.
Speak to our specialists