Family businesses are a substantial economic contributor, representing an estimated 85% of the world's companies, according to Family Enterprise USA. In the U.S. alone, they employ 62% of the workforce.
With such a profound impact, it's essential family businesses are prepared for growth opportunities and the challenges that lie ahead. For many, this centers around succession planning and transitioning to the next generation. However, there are other family-owned business challenges that must be addressed long before you consider transition.
From financial issues to digital transformation and human resources opportunities, paying attention to these red flags can set your family business on the road to success.
Family-Owned Business Challenges that May Be Hindering Success
Accounting & Finance
Accounting is a critical component of running a business. After all, the information drives cash flow opportunities, cost containment strategies and your financial capacity to make business-building investments.
It's essential that family business owners show a strong commitment to the business and value long-term performance. A family-owned business must continually understand, monitor and manage their financial performance.
Many family businesses approach accounting with a wide variety of expertise and experience. And this can lead to serious issues if not addressed.
To begin, look at the skill sets of your employees and review who is in what role. Play to their strengths and their backgrounds. If they're not trained in accounting, or another facet of the organization, think critically about them running that department.
Accounting can be quite complex, especially depending on the structure of your business and the types of products or services you produce. If you don't have the resources on staff, know you don't have to do it all on your own.
Human Resources
There is a substantial amount of human capital in a family business. With such a diversity of experience and expertise, it's easy to think you have it all under control by keeping it in the family.
However, leaning on outside resources and employees to enhance your family-owned business can actually expand your depth of knowledge and expertise. Not only do outside hires provide an objective outlook, they also enhance the family business culture you've created.
Recent market trends, staffing shortages and other factors have led to a tenuous climate when it comes to hiring and recruiting additional employees to join your team. For an organization in growth mode, this is especially relevant as they need staffing to properly scale operations.
Further, an objective outside opinion allows you to uncover areas you may be missing. For instance, many family businesses have family members in a wide variety of roles within the business, as well as non-family employees. A solid HR strategy helps leaders to be thoughtful about how family and non-family members are eligible for growth potential like promotions or new positions.
Having the right human resources systems and policies in place, as well as an active recruiting strategy can bring your family business to the next level. Without it, employees can wind up in jobs that aren't in line with their skills and expertise. The result? Unhappy employees and inefficient processes.
Risk Management
One of the key defining factors of a family-owned business is a shared culture and set of values. Essential to this is a positive reputation with employees, customers and other stakeholders. But what happens when that reputation is threatened?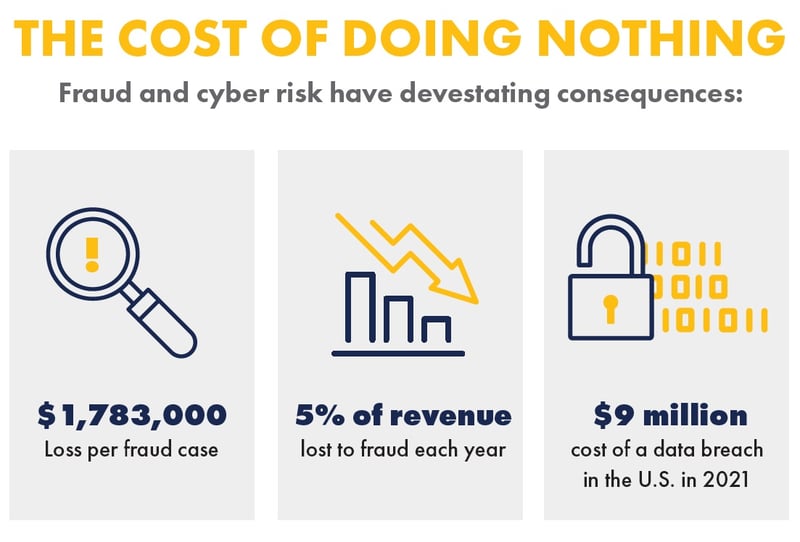 The reality is every organization is susceptible to an incident, whether it's internal fraud or a cyber breach. But when it happens to a family-owned business, or is even committed by a family member, the impact is more than just financial. It breaks relationships and shatters the values that form the basis of your company.
Relying heavily on trust cannot be the only way to prevent fraud or other threats from occurring. This approach allows details to fall through the cracks and will only cause more issues. Rather, family-owned businesses must take the necessary steps to implement preventative measures to identify and mitigate risk through appropriate planning and internal controls.
The worst time to look for potential risk in your family business is when you've already been exposed to fraud or a cybersecurity incident. Risk management is one of the most essential components of a successful business plan. It prepares a company with preventative measures, internal controls and preparation for a potential breach.
A holistic risk-based strategy includes:
Forensic Accounting: A review of your accounting functions to ensure separation of duties.
Risk Advisory: Review of your IT and other compliance areas to ensure reduced risk.
Cybersecurity: Assessing, integrating and monitoring your cyber threats and responding as appropriate.
IT Systems: Ensuring your IT systems are the right fit and remain up-to-date and secure.
As one client said, "We didn't realize the amount of risk we had in our environment until we had Eide Bailly do a security assessment. It was eye opening."
Technology
As family businesses grow and scale, managing business processes become increasingly complex. Updates are often put on the back burner when, in reality, they are essential for continued success.
"Not too long ago, we handled things via paper and spreadsheets. My mother was handling the bulk of keeping track of things with spreadsheets and old computer systems. We knew we needed to do something different in order to remain competitive and thrive."

—Walter Knoll, Florist
Research shows that digital-first thinking is a named priority for family businesses. Yet only 19% describe their digital journey as complete. Legacy technology systems and inefficient business processes are doing you no favors when it comes to future growth. Rather, family businesses must prioritize agility and innovation.
Many family businesses still rely on paper invoices and dated, proprietary systems. Together, these systems are often time-consuming and unreliable.
With robotic process automation, organizations can use machine learning to eliminate manual paper pushing. This frees employees to work on higher-value, and frankly, more enjoyable tasks.
Having the right ERP system with the ability to meet you where you are and scale alongside of your growth is vital to the success of your organization. Not only will your accounting processes become more efficient, but the visibility into the state of your organization will enable you to make real-time, strategic decisions.
Leadership Transition Challenges
The key to fostering the next generation of leadership in a family-owned business is to teach the business of the business to family members that want to be involved in the organization moving forward.
Many family members slated for the next generation of leadership are good at operations but find themselves lacking in the governance of the business. It's essential for current leadership to invite the next generation of leaders to participate in activities to prepare them for future growth, including board meetings, preparation of financial statements, taxes and legal consultations.
How to Conquer Family Business Challenges
These are just a few of the challenges family businesses will face on the road to growth. Regardless of where you are in your journey – start-up, multi-generation, single owner – it all begins with a basic understanding of what fundamentally makes your business unique.
Many of the issues listed can be dealt with by simply taking a strategic look at your organization. First, look inward, reviewing current processes and procedures and areas where trouble arises. Then, look toward the future. What do you want to achieve in the next five to 10 years? What's preventing you from getting there?
Make Sure Your Family Business is Set Up for Success
Many family businesses are looking to modernize and innovate to remain competitive in the current marketplace. With this type of growth mindset comes unique challenges that cannot be overlooked. Having the right resources to optimize operations and provide forward-thinking strategies is the next step on the road to success.
While growth is a great goal, basic processes and procedures like updated technology, a proactive risk management policy and solid financials cannot be overlooked. These family-owned business challenges must be addressed as you prepare the next generation for long-term growth and opportunity.
Making sure your family business is set up for success is a critical step on the path to growth.
We're Here to Help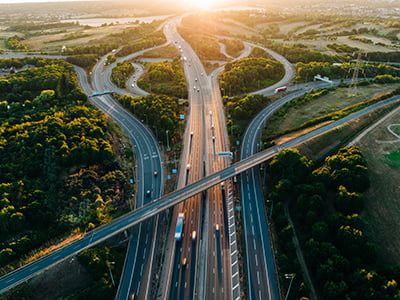 From business growth to compliance and digital optimization, Eide Bailly is here to help you thrive and embrace opportunity.
Speak to our specialists