Mumbai, India
Fuel Your Future at Eide Bailly
Established in 2019, Eide Bailly's Mumbai office has flourished into a vibrant center for tax, audit, fixed asset services, and software solutions professionals.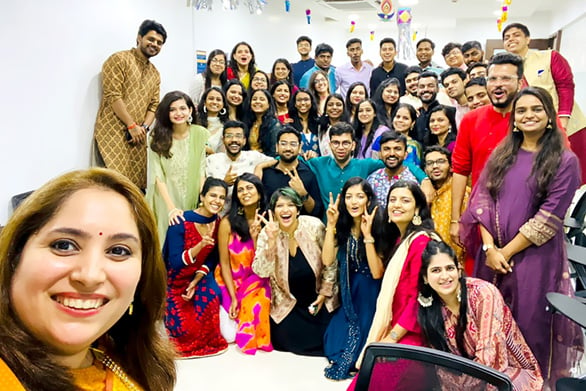 Our conveniently located office fosters a supportive and inclusive work environment, prioritizing flexibility and work-life balance. We firmly believe that the success of our team is linked to their personal achievements, and we are dedicated to creating a positive and fulfilling work experience for all.
Benefits
People join Eide Bailly for the opportunities and stay because of the culture.

Health & Wellness
Group Medicaim Policy

Emotional/Social Wellness
Paid Time Off (PTO), Paid Holidays, Work Flex and Telecommuting, Parental Leave, Volunteer Time, Counseling, Calm Premium Subscription

Financial Wellness
Provident Fund, Life Insurance, Lifestyle Spending Account

Career Wellness
Professional Certification Reimbursement, CPA Certification Bonus, Continuing Professional Education, Career Conversations and Career Growth Opportunities, Recognition Program, Employee Referral Program
What To Expect
If you are looking for a challenging and rewarding career in a supportive and inclusive environment, we encourage you to explore our open opportunities in Mumbai.
Here's what you can expect throughout the hiring process and who you'll meet along the way.
Apply

Application Review and Phone Interview

Interview

Offer
Ready to take the next step?