Thank you for your interest in the Eide Bailly Resourcefull
ness Award!
Our application period has closed, and our judges are currently gaining inspiration while reviewing submissions. Check back on October 19th to learn who our 2023 winner will be!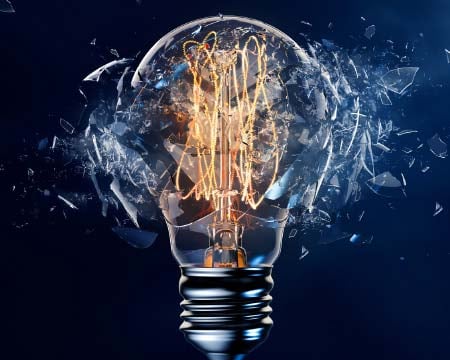 Winner announced October 19th
Eide Bailly's Resourcefullness Award is our way to support the financial health of the nonprofit sector while recognizing and celebrating nonprofits across the U.S. for their creative and sustainable revenue generating initiatives.
FAQS
Q: Why should I nominate my revenue-generating efforts for the Eide Bailly Resourcefullness Award?
A: First and foremost, all submitting organizations will have the chance to win $50,000. Beyond that, we will be reading each submission with an eye for new ideas, trends and effective implementation. Our hope is to share general findings with our extensive network of nonprofits, following the announcement of awards.
Q: Are there restrictions on who may apply for the award?
A: Yes. Only 501(c)(3) organizations headquartered in the U.S. may submit.
Q: What are the criteria for evaluating submissions?
A: Each submission will be evaluated on the following five categories: Creativity, Implementation, Impact, Sustainability and Overall Impression. More information about the criteria can be found here.
Q: Are there requirements regarding the age of the program being submitted?
A: The initiative submitted should have occurred or been implemented at the time of your submission. With judges being asked to score applicants based on impact and sustainability it is easier to highlight when you have financials to reflect upon.
Q: How do I provide a submission?
A: During the application period of July 13, 2023 - August 11, 2023, visit www.eidebailly.com/resourcefullness and click on the APPLICATION button.
Q: Will my submission be kept private?
A: You can expect basic information, such as your organization's name to be identified on the Eide Bailly website. Should you want additional information provided within your application to remain private, you will be responsible for noting those sections within the confidentiality portion of the application.
Q: Beyond judging for the Award will the information within my application be utilized in other ways?
A: Because an important purpose of the awards is to encourage discussion and spark ideas related to creative and sustainable revenue generation ideas, submissions will be combed and used as examples in articles and throughout Eide Bailly seminars and webinars, when applicable. Ideas will always be credited to the original organization.
Q: Who will be judging the submissions?
A: We are thrilled to have prestigious community leaders lined up as our award judges. Eide Bailly staff will provide an initial review of all submissions and evaluate them utilizing the same criteria that our formal judging panel will use. From there, the judging panel will be given top entries to review and score.
Q: When will winners be announced?
A: Winners will be announced on October 19, 2023.
Q: Are there restrictions on how the winners can use the money?
A: None. Use it in whatever way best serves your organization and your mission!
Q: Are there geographic restrictions to the Award?
A: Historically the Award has been restricted to specific states. In its tenth year, we removed those barriers and opened up the Award to any 501(c)(3) organization within the U.S. who wishes to apply.
Q: What's in it for Eide Bailly?
A: Like any other business, we have to get the word out about our services. Rather than spend tens of thousands of dollars on an advertising campaign, we thought we could generate just as much – if not, more – name recognition with these awards and, at the same time, make valuable contributions to an industry we cherish.
CONGRATULATIONS TO OUR 2022 RESOURCEFULLNESS AWARD WINNER!
Our 2022 Resourcefullness winner, Advocates for Camp Able, is a nonprofit organization out of Buffalo Gap, Texas. We are pleased to award this remarkable nonprofit $50,000 for their creative and sustainable, revenue-generating initiative: the Buffalo Run Adventure Challenge.
About Camp Able of Buffalo Gap
Camp Able of Buffalo Gap is a nonprofit organization that provides equine therapy to people with special needs and sanctuary to unwanted or neglected horses. At Camp Able, people with special needs experience broad improvements that lead to greater confidence and self-sufficiency, while horses find rehabilitation, care, training and a home.