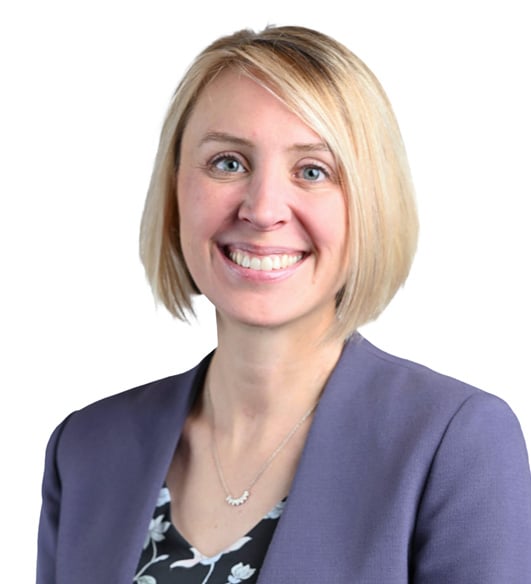 Katie Cloyd
Chief Marketing Officer
There's something in the water at Eide Bailly, and what bubbles up is an amazing combination of talent, kindness and client care. Working alongside our people provides daily inspiration and motivation to provide the exceptional experience we promise to each of our clients.
UPDATE - As the firm's Chief Marketing Officer, Katie is in charge of the firmwide marketing strategy that encompasses both Eide Bailly's growth objectives, as well as specific client and market needs. She is passionate about enabling her highly skilled and talented team with the tools and inspiration to develop initiatives that match Eide Bailly's brand and service capabilities. Katie's daily focus is on planning and implementing firmwide marketing initiatives, developing and supporting the firm's marketing professionals and managing the workflow and tools that allow Eide Bailly to effectively communicate with and serve its clients.
Katie's goal is to add value to her business relationships through intensive research and planning or a quick brainstorm about a new idea. When you work with Katie, you can expect creativity in concepts and a dedication to collaboration.
An optimist about how much she can accomplish in her free time (but doesn't), Katie regularly owes the library money for overdue books and signs up for 10Ks without nearly enough time to train. She is a pro at silly faces and dinosaur growls thanks to plenty of practice with her two young boys.